Warndon Court, Worcestershire: a family pastime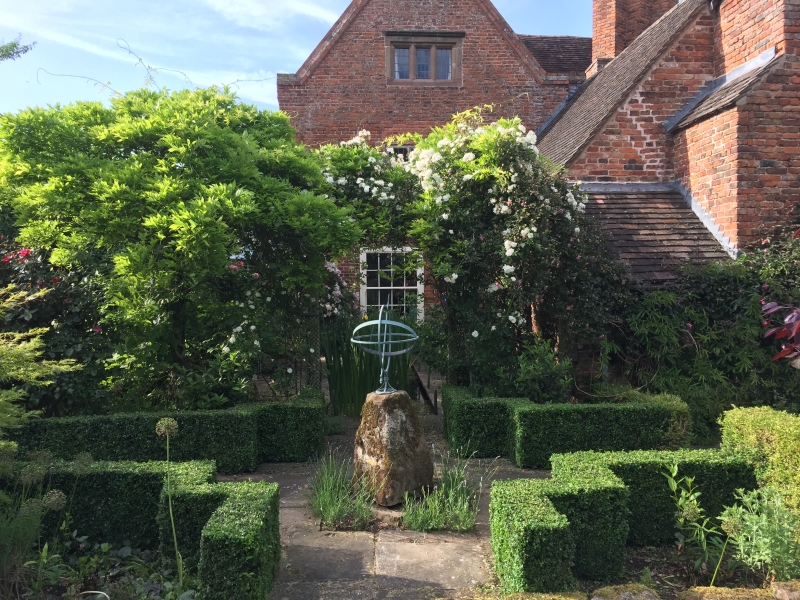 Surrounding a Grade 2 listed Farmhouse, the gardens at Warndon Court find the perfect balance between its historic past and the everyday of a family garden.
With a passion for the traditional and planting which delights all year round, Garden Owners, Doctors David and Rachel Pryke have created a garden that is sure to inspire all those who visit.
Join Rachel for a virtual visit to Warndon Court and discover some of the lessons learned whilst developing the garden over the past 12 years…
A closer look…
It is the history of the site which drew David and Rachel to Warndon Court in 2008. "It has been exciting to have a chance to create a garden that matches the elegance and stature of the house. I love topiary and so particularly enjoyed creating different yew shapes, the box parterre and knot garden plus our yew dragon, who, annoyingly, looks rather like a squirrel!" Rachel jokes.
For the Garden Owners, the bane of the garden is also its strength. The garden is on such heavy clay a gardening fork can barely penetrate it, but the roses adore it. There have been many lessons learned with this gardening challenge, with Rachel losing many plants and trees over the years as she learns the lay of the land. Their second, and perhaps bigger, challenge is their new springer spaniel puppy, who joined the family three months ago. "Tilly is an expert hole digger, with not a shred of respect for a neat box hedge…"
Gardening for Rachel is very much a family pastime, and 2020 is the first year Warndon Court will open for the National Garden Scheme. "My mum opened her garden around 40 years ago, and I have enjoyed visiting other National Garden Scheme gardens over the years. Making the decision to open was a way of telling myself that we have achieved what we set out to do – to create a garden that is fitting for the house."
Find out more about when the garden next opens by clicking here.
If you enjoyed this content please consider making a donation to help us continue to support our nursing and health beneficiaries.
MAKE A DONATION TO SUPPORT OUR NURSES