Warren Farmhouse, one of a wondrous group of Cotswold gardens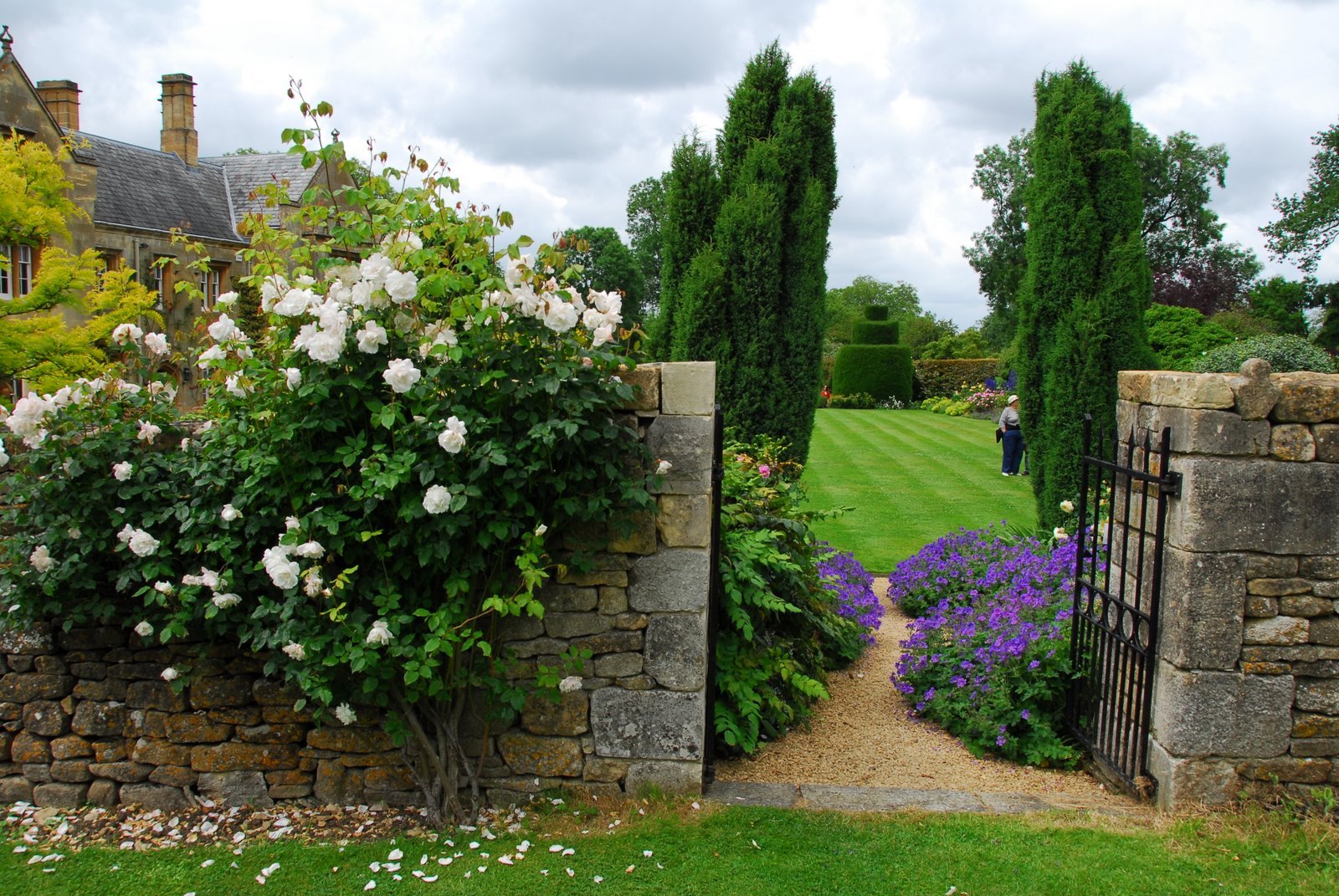 Nestled in the picturesque Cotswold village of Stanton, Gloucestershire are a selection of lovely, varied gardens that usually open as a group for the National Garden Scheme. Many of the houses border the village street with their long gardens hidden behind. Owner of Warren Farmhouse, Jacqueline Tucker, walks us through the village and into her restful garden with its water features and wonderful planting:
A closer look
Above, the lovely sheltered paths, sun dial and water feature at Warren Farmhouse create an air of restful tranquility in a garden that leads down to the woodland and links seamlessly with the wildness beyond. And below, views from the group opening in Stanton.
Each garden in the group varies, from houses with colourful herbaceous borders, established trees, shrubs and vegetable gardens to tiny cottage gardens. Some also have attractive, natural water features fed by the stream which runs through the village. This is a quintessentially English village full of wonderful garden treasures. Definitely one for your wish list for when the gardens open again.
For more information click here
If you enjoyed this content please consider making a donation to help us continue to support our nursing and health beneficiaries.
MAKE A DONATION TO SUPPORT OUR NURSES