Wetlands and wellbeing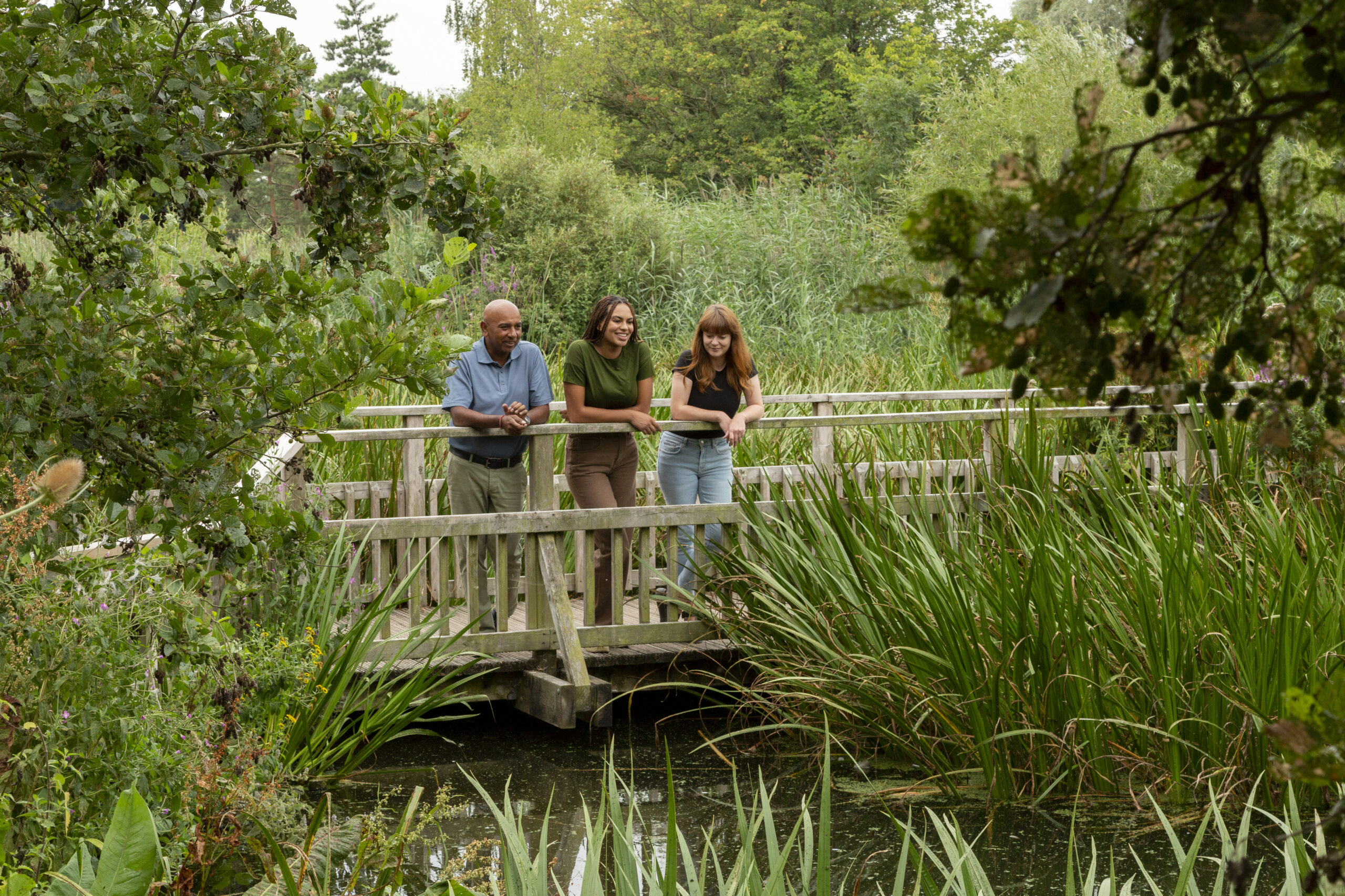 Spending time around water and wetland nature can really boost our wellbeing, and with one in four people in England experiencing poor mental health each year, there's never been a more important time to get outside to enjoy and connect with wetland nature.
Whether it's a beautiful reed bed, a gently meandering river, huge open skies or the first catkins on a willow tree, wetland nature offers an escape from everyday pressures and demands.
WWT research shows just 10 minutes in a wetland setting can lead to an increase in positive feelings.
But what is a wetland?
A wetland is a unique ecosystem that is either permanently or seasonally inundated with water. They include everything from a small garden pond to a river, wet grasslands, lakes or coastal saltmarshes and more. As well as being great for our wellbeing, wetlands teem with biodiversity, they also provide essential protection against climate change, floods, droughts and pollution.
"40% of the world's plants and animals depend on wetlands"
Water's healing powers
WWT, the world's leading wetland conservation charity, believe wetlands have a unique role to play in supporting people's physical and mental health. If you've ever visited a WWT site or even your local river or pond, you'll know there's something special about being around water. Which is why WWT are busy researching the impact our 'blue' spaces have on our health and wellbeing, and looking at how we can maximise the benefits wetlands can bring to individuals and to society.
"Blue spaces have been shown to directly reduce stress more than green spaces alone"
WWT are partnering with leading UK universities, community groups and mental health charities and the research has a common goal: to learn more and provide the evidence, so we can maximise the benefits of nature and enable key decision makers to recognise them too.
Blue Prescriptions
One of the ways WWT are bringing the benefits of wetlands to those that need it the most is through the Blue Prescribing Project.
This is an innovative wetland-based health programme designed to enhance people's connection with nature and improve their wellbeing. These programmes are currently offered at WWT London and WWT Steart to help people experiencing poor mental health, anxiety or depression by giving them guided first-hand experience of wetland nature's health and wellbeing benefits.
The project not only looks at individual benefits to people's health, but also how these types of nature-based health programmes might be main streamed. To support this main streaming, WWT are also providing evidence of the economic benefit of nature prescribing. Research shows that every £1 spent on WWT Blue Prescribing and wider activities at WWT Steart yielded £9.30 of 'social value' for participants.
"It just really helps clear my mind and helps me reset. You can just look out across the water and it is just water and reeds, plants and birds. Now I think of it as like taking medicine." Judith, a WWT Blue Prescribing participant.
Discover more about WWT's work on wetlands and wellbeing by visiting our WWT Partnership page HERE or the WWT website HERE