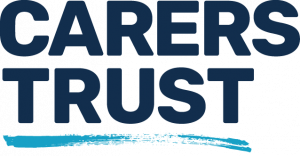 The National Garden Scheme has been supporting Carers Trust since 1996, having donated almost £6 million in that time to help the charity raise the profile of carers' issues and enable them to further their reach and support even more unpaid carers.  In 2023 we donated £350,000 to Carers Trust.
Carers Trust works to transform the lives of unpaid carers. It partners with its network of local carer organisations to provide funding and support, deliver innovative and evidence-based programmes and raise awareness and influence policy.​ Carers Trust's vision is that unpaid carers are heard and valued, with access to support, advice and resources to enable them to live fulfilled lives.
Reflecting on the support it has received from the National Garden Scheme, Carers Trust Chief Executive, Kirsty McHugh, said:
 "We have been hugely grateful for our longstanding partnership with the National Garden Scheme. This is in many ways our perfect partnership. Not only does the relationship benefit the UK's seven million unpaid carers by providing funding for support, advice, respite and grants, but unpaid carers themselves love visiting the scheme's gardens. The opportunity to enjoy beautiful surroundings, to relax and share stories with other carers is invaluable and provides them with a much needed break from the stresses of day to day life. We're incredibly grateful to the National Garden Scheme and are looking forward to many wonderful visits in the years ahead."
MORE: Carers Trust's Executive Director of Fundraising, Svetlana Kirov, looks back over a 25 year partnership and explains what makes the relationship with the National Garden Scheme so special.
Click here to read.