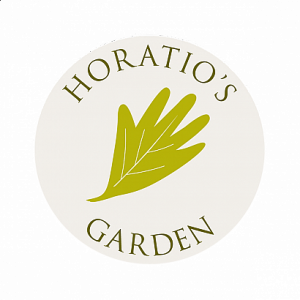 Horatio's Garden is one of the National Garden Scheme's gardens and health charities – receiving funding for work which promotes the physical and mental health benefits of gardens and gardening. The National Garden Scheme has been supporting Horatio's Garden since 2015 and have donated over £500,000 to-date to help the charity create and care for beautiful accessible gardens in NHS regional spinal injury centres. In spring 2019, the National Garden Scheme committed funding for the completion of all eleven gardens across the country and in 2023 donated a further £90,000.
The first Horatio's Garden opened in Salisbury, Wiltshire in 2012 and was designed by Cleve West. The garden has developed into an incredible sanctuary for all those touched by spinal injury in the South West of England. The charity formed with the mission of bringing these oases to all 11 NHS spinal injury centres across the UK. A garden at the Scottish National Spinal Injuries Unit in Glasgow designed by James Alexander-Sinclair was the next Horatio's Garden to open.
With support from the National Garden Scheme, four more gardens have opened to patients in Buckinghamshire, Shropshire, London and Cardiff. The garden at the National Spinal Injuries Centre, Stoke Mandeville opened in September 2018 and was designed by BBC Gardeners' World presenter and RHS Gold Medal Winner, Joe Swift.
In September 2019, the charity's fourth garden, Horatio's Garden Midlands, opened at the Midland Centre for Spinal Injuries in Oswestry. It was designed by well-known Gardeners' Question Time panellist Bunny Guinness.
The fifth Horatio's Garden was designed by internationally renowned, Tom Stuart-Smith, who has a total of eight Chelsea Flower Show gold medals to his name. The garden,  at The London Spinal Cord Injury Centre, located at the Royal National Orthopaedic Hospital, Stanmore, opened in September 2020.
The critically acclaimed and two-time Chelsea gold medal winner Sarah Price designed the sixth garden, Horatio's Garden Wales. The project was built in partnership with Cardiff and Vale Health Board and opened in July 2022.
Work has commenced on the seventh garden designed by eight-time RHS Chelsea Gold Medal winner, Andy Sturgeon. Horatio's Garden Northern Ireland will be located at The Spinal Cord Injuries Unit in Musgrave Park Hospital in Belfast.
The charity's eighth project will bring Horatio's Garden Sheffield to The Princess Royal Spinal Injuries Centre at Northern General Hospital in Sheffield in 2024, supporting an extensive geographical area. It is being designed by the award-winning, three-time Chelsea Gold Medal winners Charlotte Harris and Hugo Bugg of Harris Bugg Studio. The designers are also distilling the Sheffield design to create Horatio's Garden's first ever show garden for RHS Chelsea Flower Show in 2023.
The charity is named after Horatio Chapple. Horatio volunteered at the spinal centre in Salisbury and had the vision of a garden for all those connected to the centre. Horatio's life was cut short in 2011 at the age of 17. For Horatio's family, friends and those touched by his life, these evolving gardens, which offer sanctuary, improve wellbeing and become so significant to those affected by spinal cord injury, are his legacy. Dedicated head gardeners, staff and volunteers ensure the gardens look incredible all year round as well as organising activities and events, including garden and art therapy, music concerts and plenty of tea and homemade cake.
Videos:
Watch episode 18 of Beechgrove Garden (16:40) for more about Horatio's Garden
Find out more about Pia's life-changing experience and how Horatio's Garden supported her and her family: