Why Lynda decided to leave a gift in her will to the National Garden Scheme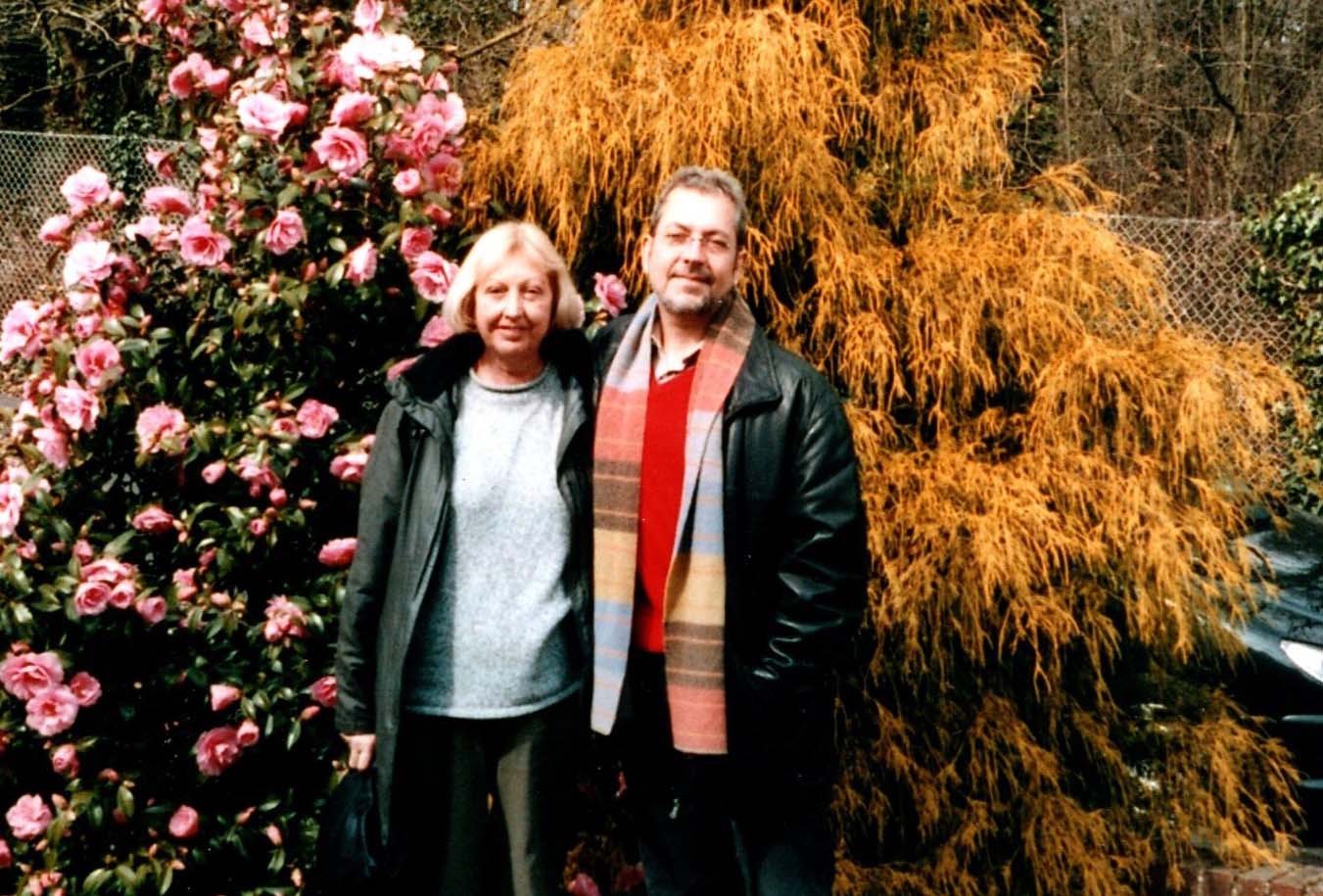 Above: Lynda with her brother Martin in front of her magnificent pink camellia
Legacies make an enormous difference to the National Garden Scheme and the nursing and health charities we support, and we are so grateful to everyone who chooses to support us by leaving a gift in their Will.  Find out why Lynda decided to donate her estate to the National Garden Scheme and the inspiration she found from visiting gardens throughout her life. We hope that you will consider joining her in helping to bring the joy of garden visiting to future generations.
Lynda's Story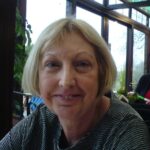 Lynda's brother Martin shared her story and told us, "I believe Lynda made the decision to donate her estate to the National Garden Scheme shortly after our mother's death in 2011. Never having married and living alone, Lynda began to think about her own funeral and making a will – this was many years before the cancer diagnosis. Since she knew I was settled in Germany and financially secure, she decided to donate her assets to charity.
"As an enthusiastic gardener, visiting private gardens through the National Garden Scheme was a much-loved pastime. First visits were with our mother, also a gardener, and later, on her own. I also joined her on visits home, and it was therefore no surprise when Lynda told me last year that she was donating everything to the National Garden Scheme.
"At its height, Lynda's own little garden was beautiful. Although, over the last few years she found gardening more and more difficult, in the front garden there is a magnificent pink Camellia which I hope the new owners will appreciate."