Why your Great British Garden Party means so much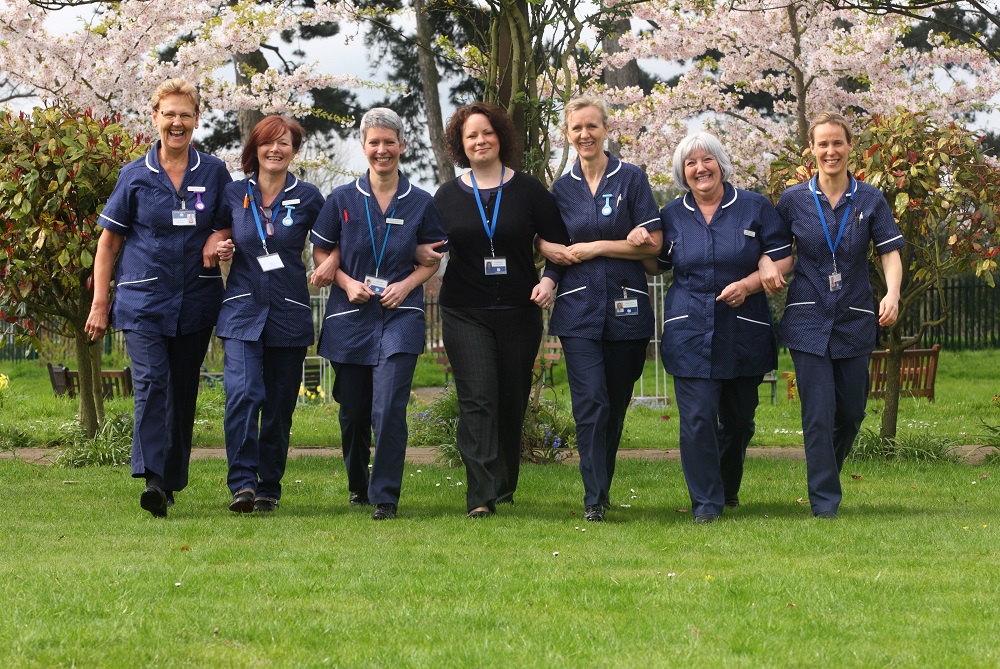 The Great British Garden Party was born out of the National Garden Scheme's rich heritage and inspired by the desperate need to make up the shortfall in funding that many of the National Garden Scheme's beneficiaries – including Macmillan Cancer Care, Marie Curie and Hospice UK – experienced during the Pandemic, when their funding streams all but dried up.  As the single largest charitable funder of Marie Curie's work, the longest standing partner of Macmillan Cancer Support and a key funder for Hospice UK, Carers Trust, Parkinson's UK and The Queen's Nursing Institute this shortfall continues to have a major impact on the work of these important charities, who continue to need our support more than ever.
By hosting a Great British Garden Party you will be supporting some of the UK's best-loved nursing and health charities and spreading the enjoyment of gardens. Your amazing contribution will also allow the National Garden Scheme to support horticultural scholarships and community garden projects too, helping us to provide access to gardens for everyone.
Crystal Oldman, Chief Executive of the Queen's Nursing Institute is hosting a party again this year and explains why it's so important…
Get involved!
For every cuppa served, every slice of cake served, every glass of prosecco poured, every garden party memory made and shared, you will be making a difference to vital nursing and health charities.
"With the help of so many people, we were able to come together and raise funds for vital charities including Carers Trust which looks after 900,000 unpaid carers in the UK. It's such a wonderful thing to do, to bring the community together, to enjoy our gardens, and great tea and cakes, and to support those in need."
John Mclean, Chairman of Carers Trust.
"The work of the Queen's Nursing Institute nurses and the National Garden Scheme shows how determined people are to show their support. We wish you every success with your Great British Garden Party as you team up to raise money to help support so many nurses."
Dame Donna Kinnair, Former Chief Executive and General Secretary of the Royal College of Nursing.
"The idea of inviting over a few family members, friends or neighbours to enjoy some quality time in your garden and simultaneously raise funds for the National Garden Scheme is just brilliant and I urge everyone to join in. It's really simple to take part and you can find all the details here ngs.org.uk/gardenparty."
Rachel de Thame, National Garden Scheme Ambassador and gardening broadcaster 
How your party helps
Queens Nursing Institute: In 2021 your fundraising helped us support 1,420 Queen's nurses to carry out vital work in the community.
Marie Curie: Your contributions meant that in 2021 69,000 people were helped by our support for Marie Curie.
Macmillan: Together, our 2021 donations meant that 1,200 inpatients were supported by the Y Bwthyn NGS Macmillan Specialist Palliative Care unit in Wales since opening.
Hospice UK: In 2021, 72,000 people accessed bereavement support through hospices in the UK because of our help.
Carers UK: Our 2021 donations helped 12,478 unpaid carers to be supported through funding for Carers Trust.
Parkinson's UK:  In 2021 our donations supported 750 people living with Parkinson's.
Horatio's Garden: Our donations last year meant that 8,500 patients were supported across three Horatio's gardens.
Find out more about the vital impact fundraising for the National Garden Scheme has in our Impact Report
For more information on the charities supported by the National Garden Scheme click here