Wildwood, Surrey: stop and smell the roses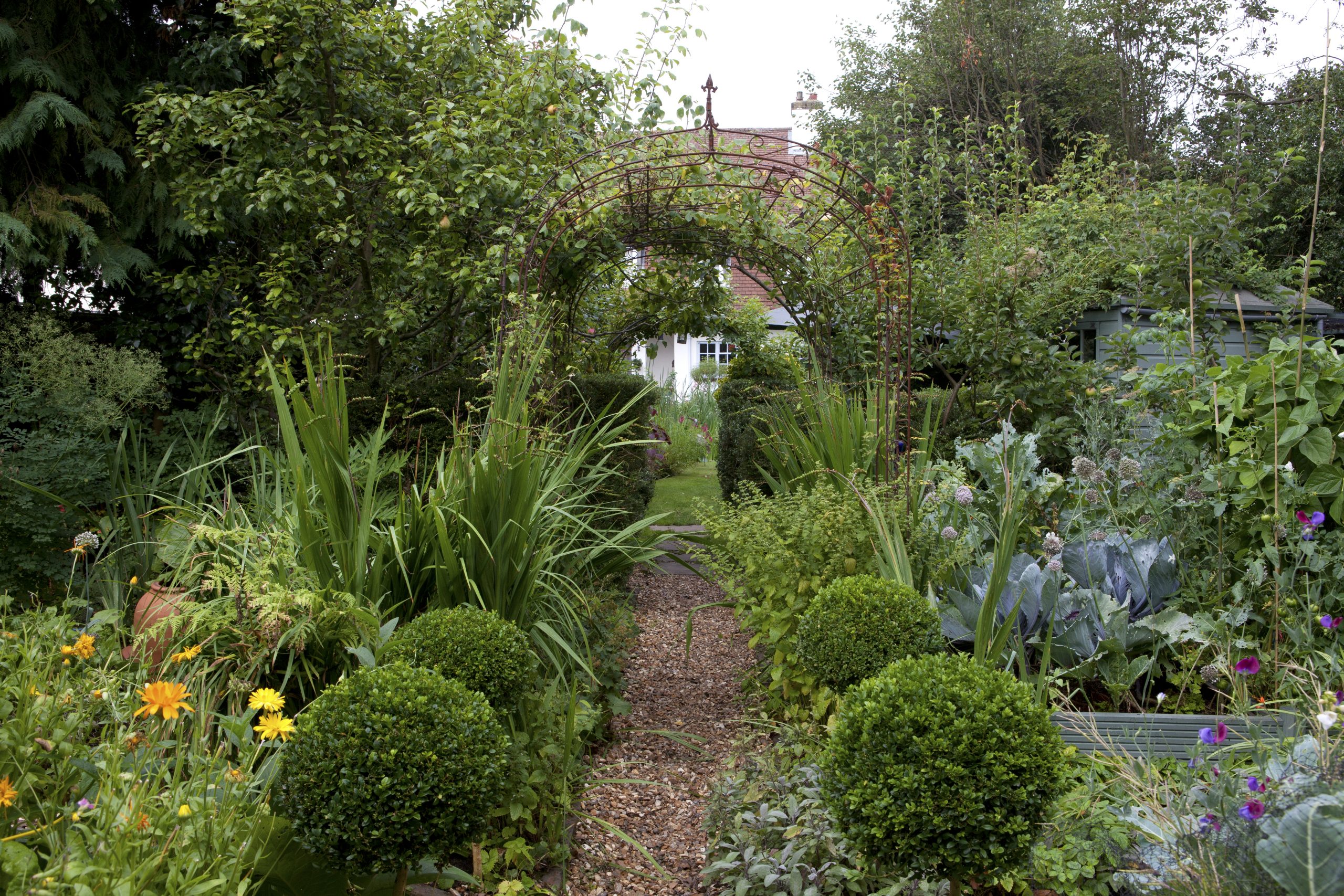 Tucked away behind a charming 1930s gingerbread cottage, Wildwood in Surrey is a romantic cottage garden with over 50 varieties of roses, towering magnolia grandiflora and topiary.
Developed over 15 years, garden owners, Richard and Annie Keighley, have transformed a once neglected plot into a plantsman's garden filled with birdsong, the familiar scent of roses and the soft colours of early summer.
Discover more…
Since Annie and Richard moved to Wildwood in 2005, they have been working towards establishing a constant backdrop of form and colour throughout the seasons. In June, it is the roses which inspire and delight those who visit the garden – with the soft blossom pink of 'Ballerina' and the elegant 'Champagne Moment' firm favourites amongst their visitors. Keen to remain the showstoppers of the garden, some of Annie's roses have been known to flower up until Christmas!
Described by Surrey Wildlife Trust as 'inspirational', the garden also offers much-needed habitats for local wildlife. High holly hedges provide shelter for birds and butterflies, the pond a home for frogs, damselflies and newts, and the woodpiles a nursery for toads and stag beetles.
If you enjoyed this content please consider making a donation to help us continue to support our nursing and health beneficiaries.
MAKE A DONATION TO SUPPORT OUR NURSES