Wyndcliffe Court; painterly perfection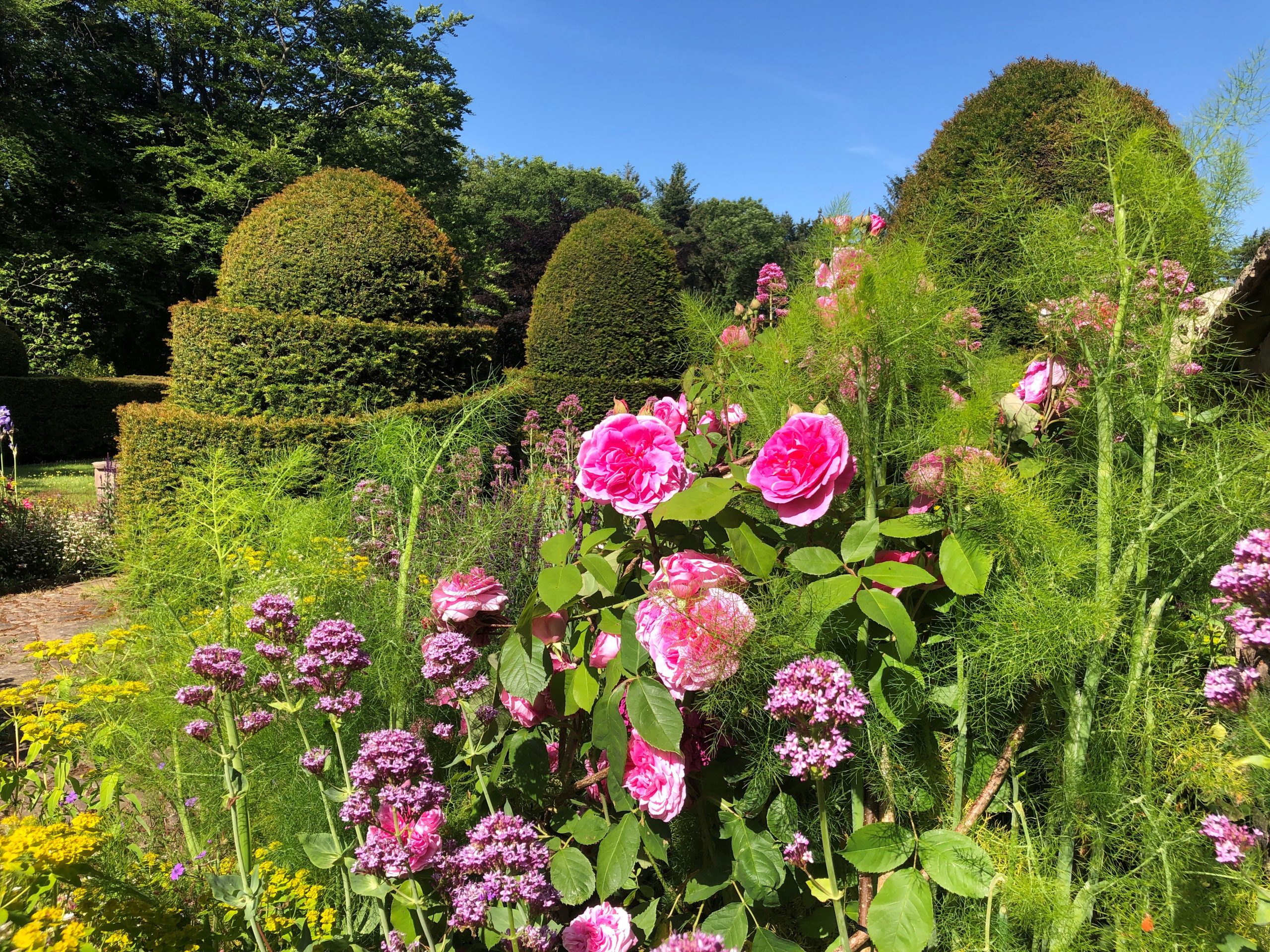 This exceptional garden in Monmouthshire was designed by H. Avray Tipping and Sir Eric Francis in 1922 in the Arts and Crafts 'Italianate' style. With a family legacy current owner Sarah Clay, with the help of designer Sarah Price, redesigned and replanted the rose garden in 2017. Join owner, Sarah Clay now for a taster of this painterly garden:
A closer look
Wyndcliffe Court is a Grade II listed Arts and Crafts house just outside Chepstow in Monmouthshire designed by Sir Eric Francis and built for Charles Clay in 1922. Avray Tipping was involved with the garden design and landscaping, working in conjunction with the architect. Francis and Tipping were used to collaborating, for Francis was the architect of two of Tipping's own houses. Wyndcliffe is described by Pevsner as 'relaxed and sophisticated' where house and garden sit perfectly together. The garden, with its characterful yew topiary, sun-warmed stone walls, formal terracing, ponds and bowling-green lawn have remained unchanged. This is a beautiful garden to be enjoyed.
To find out more about the gardening and opening times click here
If you enjoyed this content please consider making a donation to help us continue to support our nursing and health beneficiaries.
MAKE A DONATION TO SUPPORT OUR NURSES