You'll be aMAZEd by this hidden Cambridgeshire garden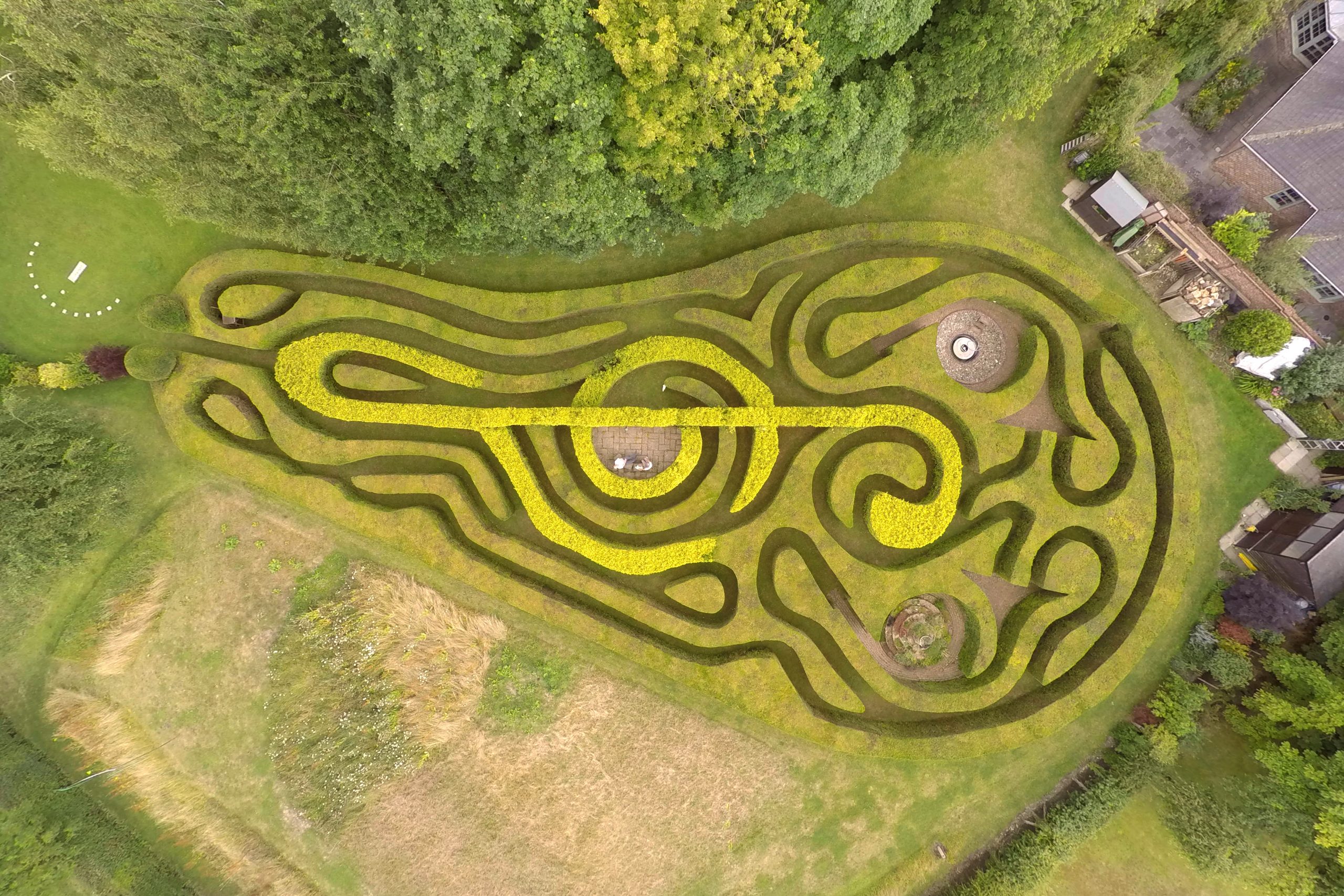 Set up a long gravel drive flanked by beautiful planting, there is little to suggest that the garden you are about to visit is anything other than a stunning National Garden Scheme gem. There's plenty of interest to the front of the house, raised vegetable beds and a gravel garden inspired by Beth Chatto and ferns growing in the cool shade to the side of the property. You may also be welcomed by Dizzy and Cracker, owners Jim and Hilary's beautiful cats.
At the back of the house there is a large pond, full of ducklings, nodding cherry blossom, an orchard, parkland and modern sculptures. So much to inspire, but what you find next will simply amaze you!
More about the maze
The yew Music Maze was planted in 1993 with golden yew (Taxus elegantissima) in the shape of a treble clef, overlooked by a viewing hill. Made up of over 1,500 trees the maze equates to half a mile of hedging. But why the treble clef shape? Owner Jim Potter says simply that the shape fitted the space. Mazes are more fun with a theme and since he and Hilary have been keen amateur musicians it seemed like a good idea at the time. The brick paths in the shape of french horns which surround the fountain and the alpine bed were an afterthought. Discover more here

Aerial photography by Louis James-Parker.  See also www.balshammaze.org.uk
If you enjoyed this content please consider making a donation to help us continue to support our nursing and health beneficiaries.
make a donation to support our nurses