Yr Efail, Ceredigion; a garden in the foothills of the Cambrian mountains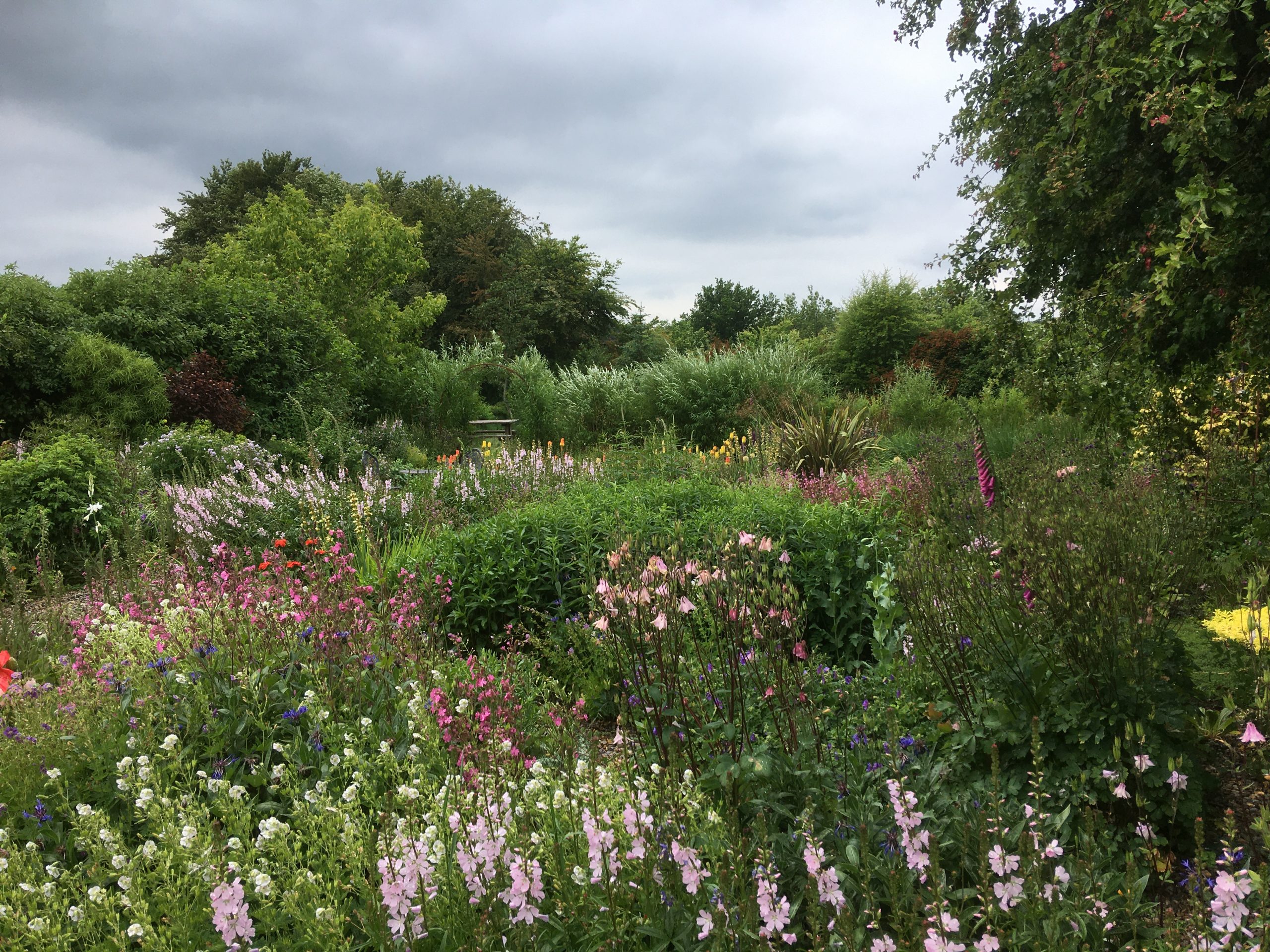 Step into this lovely six acre garden with its beautiful informal borders of relaxed perennial planting and enjoy the contrasting regimen of the wonderfully ordered vegetable gardens. With borrowed views and vistas and shady walks, owner Shelagh Yeomans introduces you to her garden in the foothills of the Cambrian mountains:
More about Yr Efail
Yr Efail means 'smithy' in Welsh and until the mid 20th century the property was home to the parish blacksmith where horses and cattle were shod for the long drover route to Oxford. The little gravel garden pays homage to this history with 'Dilly' the donkey taking centre stage. This is a garden full of history, a passion for planting and a wonderful eye for detail. There's a lovely wildlife pond with views out across the countryside towards Lampeter, shaded areas, bog and gravel gardens. Be inspired by the large productive vegetable plots, three polytunnels and a greenhouse and wander along grass paths through the maturing, mostly native, woodland.
The real show-stopper is the half an acre of south west facing abundant herbaceous borders informal in design with mixed, vibrant, planting. There's also the wonderful sheltered ½ acre vegetable and fruit garden tended by Shelagh's husband and to the south of the garden a five acre, seven year old, native woodland with woody shrubs and walks.
This is a garden full of passion and hard-work, it is a garden that helped its owner during her recovery from a mastectomy and which continues to help Macmillan Cancer Support through opening for the National Garden Scheme.
To find out when you can wander through this wonderful place and rest a while with a cup of tea click here
If you enjoyed this content please consider making a donation to help us continue to support our nursing and health beneficiaries.
MAKE A DONATION TO SUPPORT OUR NURSES