142 Cramptons Road, Kent: a leafy plantsman's oasis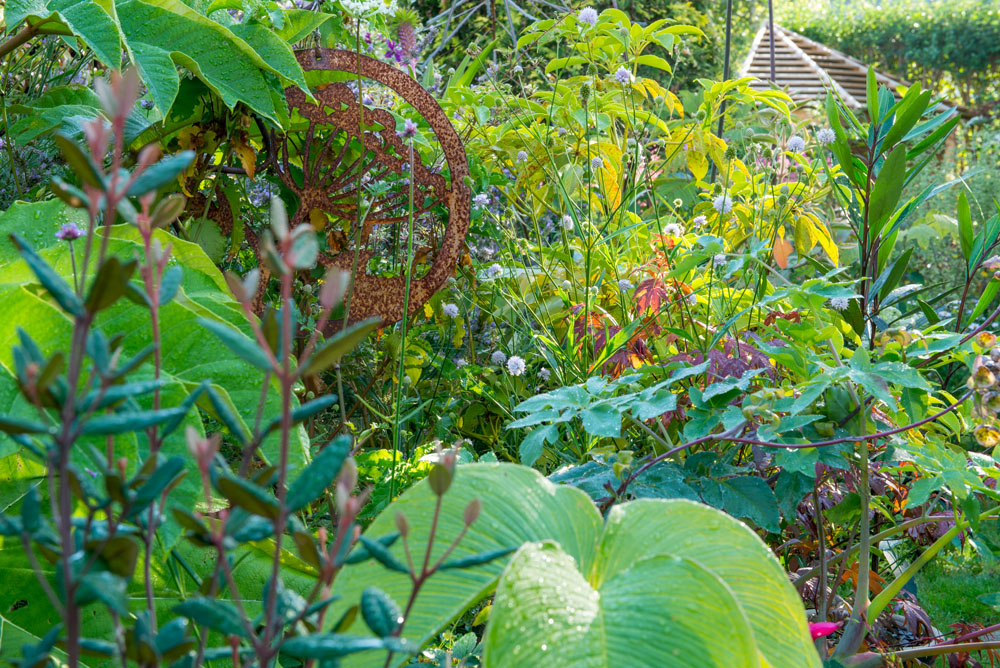 142 Cramptons Road proves that anything is possible in a small garden. This 30ft suburban garden in Kent is a tapestry of plants, carefully selected by its owner, Bennet Smith, for texture, elegance, or rarity.
Join Bennet now for a virtual visit, where his rich knowledge of the garden shines through:
Discover more…
Bennet moved to 142 Cramptons Road eight years ago, when the garden was no more than a simple lawn with a few shrubs around the perimeter. Over the years, he has created a lush, leafy jungle – a haven not just for himself, but for the local wildlife too.
Choosing a favourite plant in the garden is a challenge for Bennet, who finds his affection shifts from one to the other almost daily – sometimes even hourly! "If I did have to choose just one plant, it might (at least at the moment) be Desmodium elegans. It's probably the last plant to break into leaf in the garden but that in itself builds anticipation. The textural effect of the downward-facing new leaves in tones of brown and lime green is quite superb. They are beautifully soft and have a picotee edge and mature to a bright green, and are loved by leaf-cutter bees. It's perfectly hardy, unfussy, easy to prune and both airy and compact at the same time."
The garden proves your ideas do not have to be limited by your space. If you have a smaller garden, Bennet suggests thinking in three dimensions. "Don't be afraid to use large and tall plants in the central area of the garden. Create airy volumes with transparent plants. Break up the space with height so that you have to look through plants and can't see the whole space at once: a sense of discovery is still possible in a small area and will make an interesting space that is not just seen, but experienced.
"And if you really want to create a long season of interest in a small garden start by picking a wide variety of interesting leaf forms. The flowers will follow, as will the reward."
© Bennet Smith
To find out more about the garden, click here.
If you enjoyed this content please consider making a donation to help us continue to support our nursing and health beneficiaries.
MAKE A DONATION TO SUPPORT OUR NURSES