A garden visit can lift your spirits and help you feel connected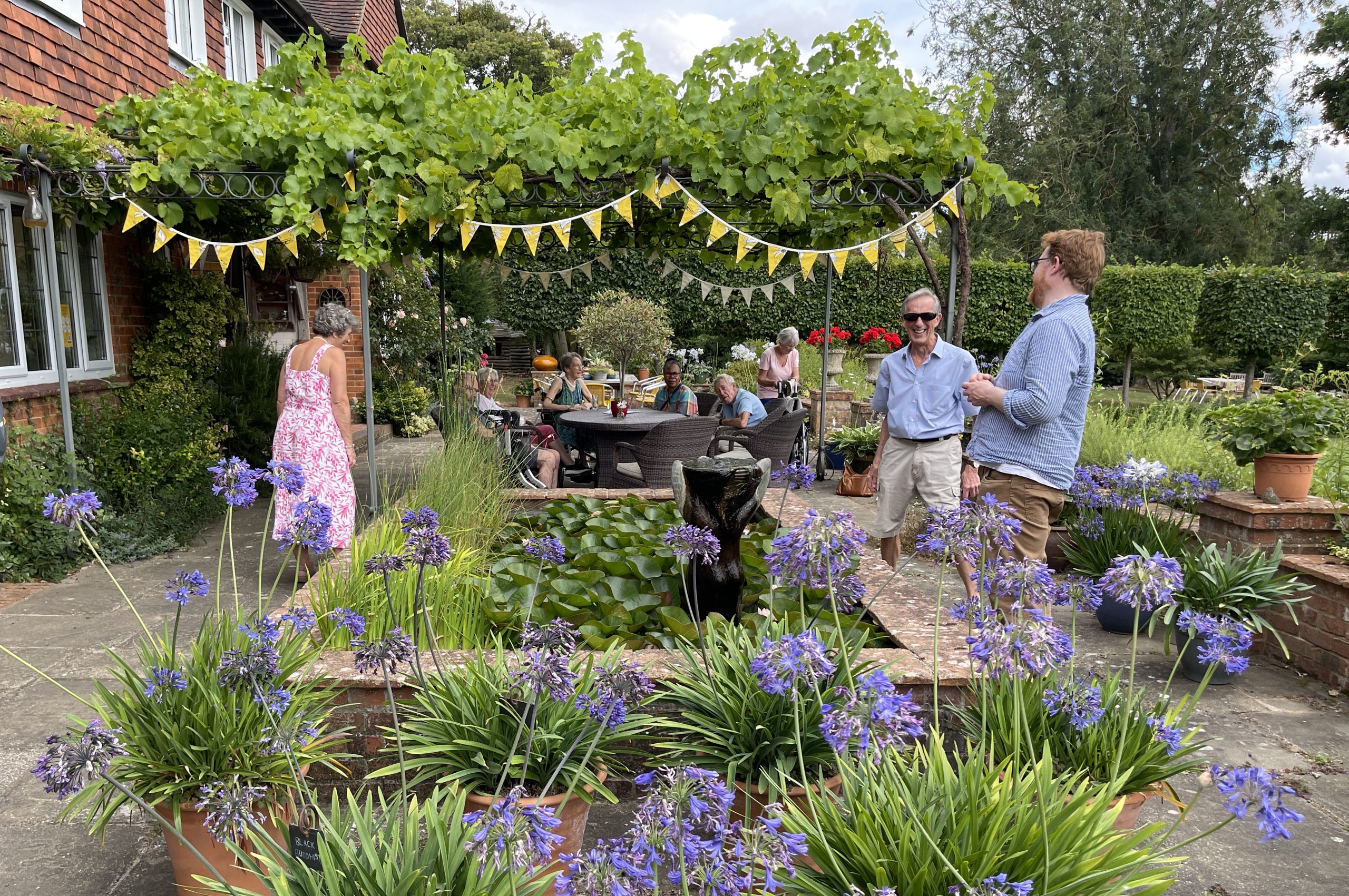 The National Garden Scheme has been opening gardens to raise funds for nursing and health charities since 1927. More recently, as part of its Gardens And Health initiative, gardens have opened to host visits from service users and staff of those charities that benefit from annual donations. The visits are a wonderful way to introduce beneficiaries to gardens, and to connect beneficiary groups with garden owners.
This August, Mark and Jackie Porter, who open their garden in Itchen Abbas, hosted a group from the local Winchester branch of Parkinson's UK, a charity that the National Garden Scheme has been supporting for 10 years.
"We host these events as it's lovely to meet the people from the beneficiary charities supported by the National Garden Scheme and to give them a free afternoon away from their day-to-day worries," says Mark.
"I'd encourage all garden owners to host a visit like this," adds Jackie. "It's a relaxed day, you know how many people are coming and it's lovely to actually connect with the people who benefit from the charity."
For the visitors the benefits are clear. They spend a lovely afternoon in a gorgeous garden and escape their worries, if just for a few hours.
Judith Baker, whose husband has Parkinson's and is now registered as housebound said: "I couldn't resist the visit, it's such a beautiful place and you can, just for a short time, forget. So, it lifts your spirits."
While the joy of the garden with its different rooms, abundant planting and gorgeous views was appreciated by all, for some guests, like Alistair, it was the cake, and several servings of it, that made his afternoon extra special!
You can share a glimpse of this special day in our video here:

If you are a National Garden Scheme garden owner and would like to host a visit for a beneficiary group please contact [email protected]
For more about Mark and Jackie's garden click here
For more on our partnership with Parkinson's UK click here