A local fencing club added excitement to this Great British Garden Party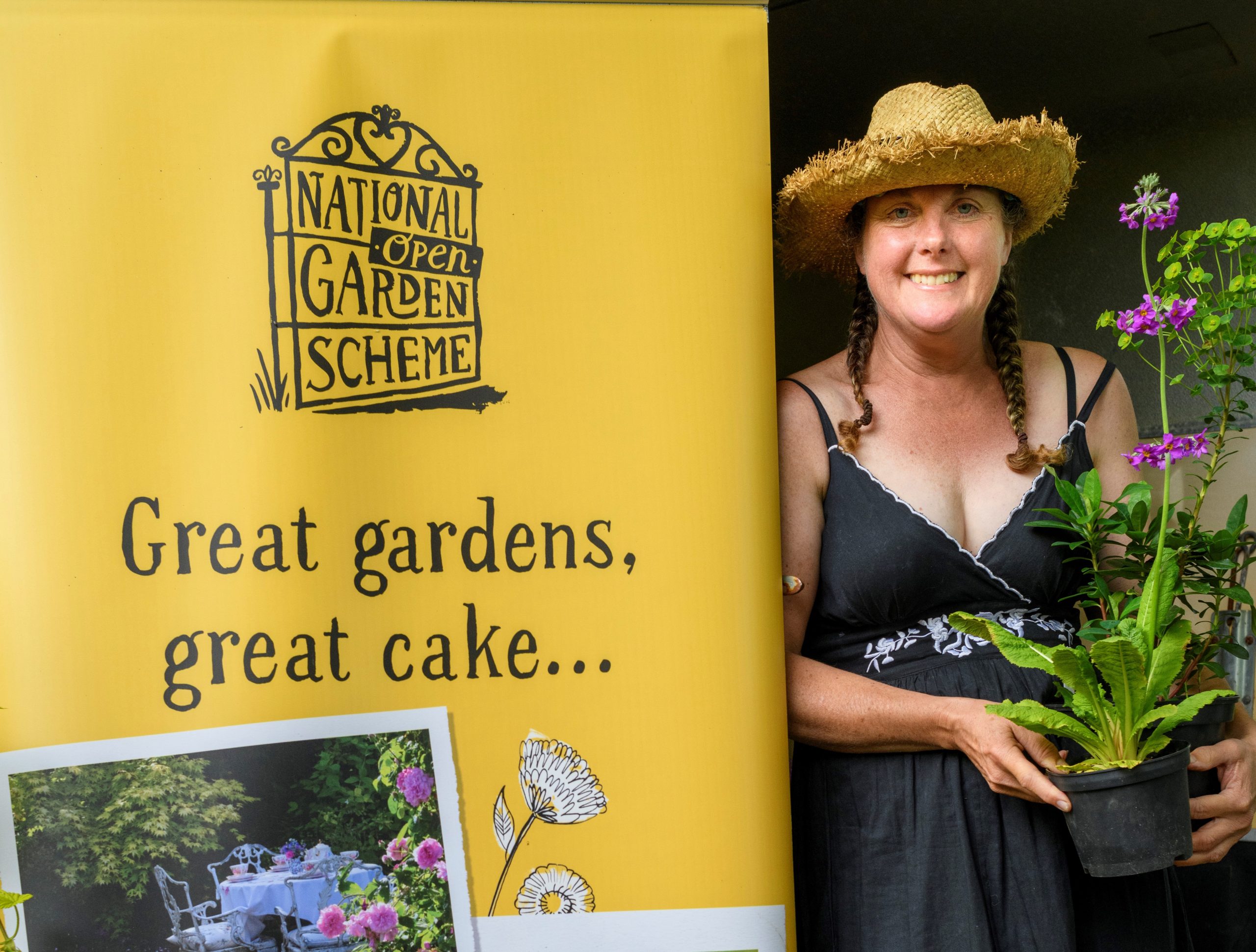 Photos © Charles Francis
Sara raised an incredible £1,023.96 for the National Garden Scheme through her Great British Garden Party in Cornwall this summer. Read her story below to find out how she did it. 
I've known about the National Garden Scheme for many years. We've opened our garden a few times and in 2017 I joined the Cornwall volunteer team as an Assistant County Organiser. However, life has become more hectic juggling everyday family life and the travel to competitions required for my son who fences with the GB Team, so holding a National Garden Scheme open day has become difficult to organise and commit to.  I thought hosting a Great British Garden Party would be a perfect alternative – getting people together and spreading awareness, and it could be organised at shorter notice to suit a time that worked for us. The National Garden Scheme is a wonderful organisation that supports such brilliant charities that I wanted to do what I could.  
So, six weeks prior to the event, we decided on the date and started recruiting friends and family as helpers for the day. We contacted the local fencing club and asked if they would like to do a demonstration and set about thinking of additional ways to raise funds for the charity. We decorated the garden with bunting, vases and wigwams, ensuring that the area looked welcoming and encouraged people to explore every part of the garden and relax.  
On the day we asked for an entry fee of £5 for adults, £1 for children and we set up a spot for tea and cake – and a Pimms tent for the grownups! As an extra way to raise money we had a raffle where guests could purchase a square (out of 100 available) for £1 – we sold every square, and then chose three lucky winners who took home a plant each. In addition, we had a plant stall which proved popular and the fencing club put on a demonstration of sabre fencing as well as a display from the Team GB Under 17s, which was a great hit. It's not every day you get to watch live fencing with your tea and cake! 
In total we had about 140 people attend, and 30 or 40 people who helped out either serving teas, running the raffle, selling plants, taking photographs, helping direct cars to park in a nearby field or manning the gate – all of whom I'm incredibly grateful to. The sense of community was probably my favourite part of the day. After everything we've all been through over the past few years, there was a real sense of togetherness, with people of all generations mixing and thoroughly enjoying themselves.  
My top tips 
For anyone thinking of hosting a party, I'd advise them to: 
Think about embracing the local community by contacting local groups. For us, the fencing club provided something different and united people from different circles to create a sense of community – and both the National Garden Scheme and the fencing club gained new supporters. 

 

Make their garden as accessible and welcoming as possible by including decorations to create a festive feel and providing spaces for people to sit and unwind. This helps encourage people to explore the garden and creates a relaxing and friendly atmosphere.




 
Hosting a National Garden Scheme open day isn't always possible for people for a wide range of reasons, but I found the Great British Garden Party to be a wonderful way to create that sense of community after a few difficult years, share my garden and most importantly to raise money for the excellent nursing charities who continue to do such incredible work supporting those who need it most.  
SIGN UP to host your Great British Garden Party
Find inspiration for your perfect Great British Garden Party