A labour of love in North London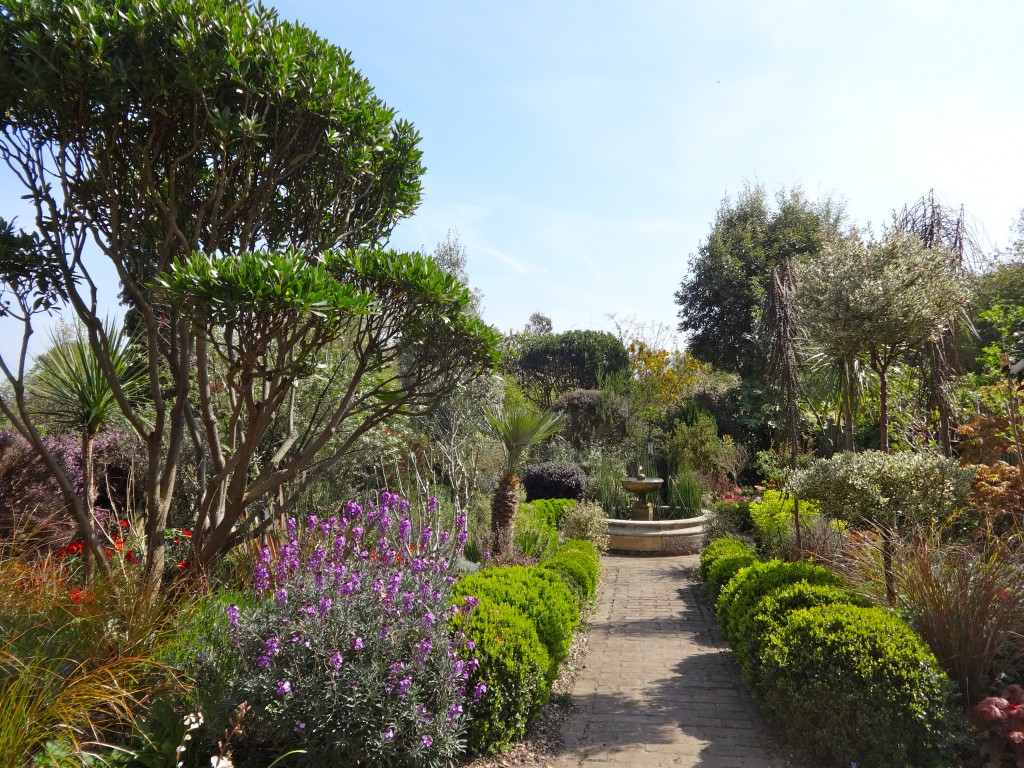 Visit an award winning garden in North London (voted 'Best Back Garden' by the London Gardens Society) with owner Mona Abboud. Home to the Corokia National Collection, and to many other unusual Australasian and Mediterranean plants complemented in recent years by Restios from South Africa and interesting exotics, it's a journey of discovery through a garden created with by a 'labour of love'.
Corokia National Collection
"My passion for the Corokia genus started in 2001," says Mona. "It was a natural progression from growing Mediterranean plants, which I have always been drawn to through my background and the landscapes of the Middle East, Italy and Southern France .
"The first Corokia I acquired was Corokia x virgata 'Yellow Wonder' because it looked like an olive tree. Also some of the smaller leaved cultivars reminded me of 'buxus' and are in fact perfect alternatives to 'box'. In fact many Mediterranean plants just like Corokia are evergreen shrubs that are drought tolerant,  require good light and drainage and can thrive in poor soils.
"Corokia is a genus of three species of evergreen shrubs endemic to the forests and rocky areas of New Zealand. They have alternate, obovate to lance shaped leaves, and small star like yellow flowers followed by red, orange or yellow berries."
Here are just a few from Mona's collection:
More about the Mona's garden
The emphasis in the garden is on texture, shapes and contrasting foliage colour with the huge array of  unusual Australasian, Mediterranean and Exotic plants thriving thanks to 250 tons of topsoil, gravel and compost brought in by wheelbarrow to this urban, 100m long garden. Distinctively pruned evergreen shrubs, trees, grasses and bamboos and glorious sculptures and hard landscaping give a different dimension, and there's a living Sedum roof covering the greenhouse too.
A centrepiece fountain and a meandering path leads to a wider more intimate space in this magical city space dedicated to mindfulness. For more click here 
Mona's new book on Corokia is on sale now – contact her via her website 'See the book' for details here
If you enjoyed this content please consider making a donation to help us continue to support our nursing and health beneficiaries.
make a donation to support our nurses