A thank you to everyone from Marie Curie on International Nurses Day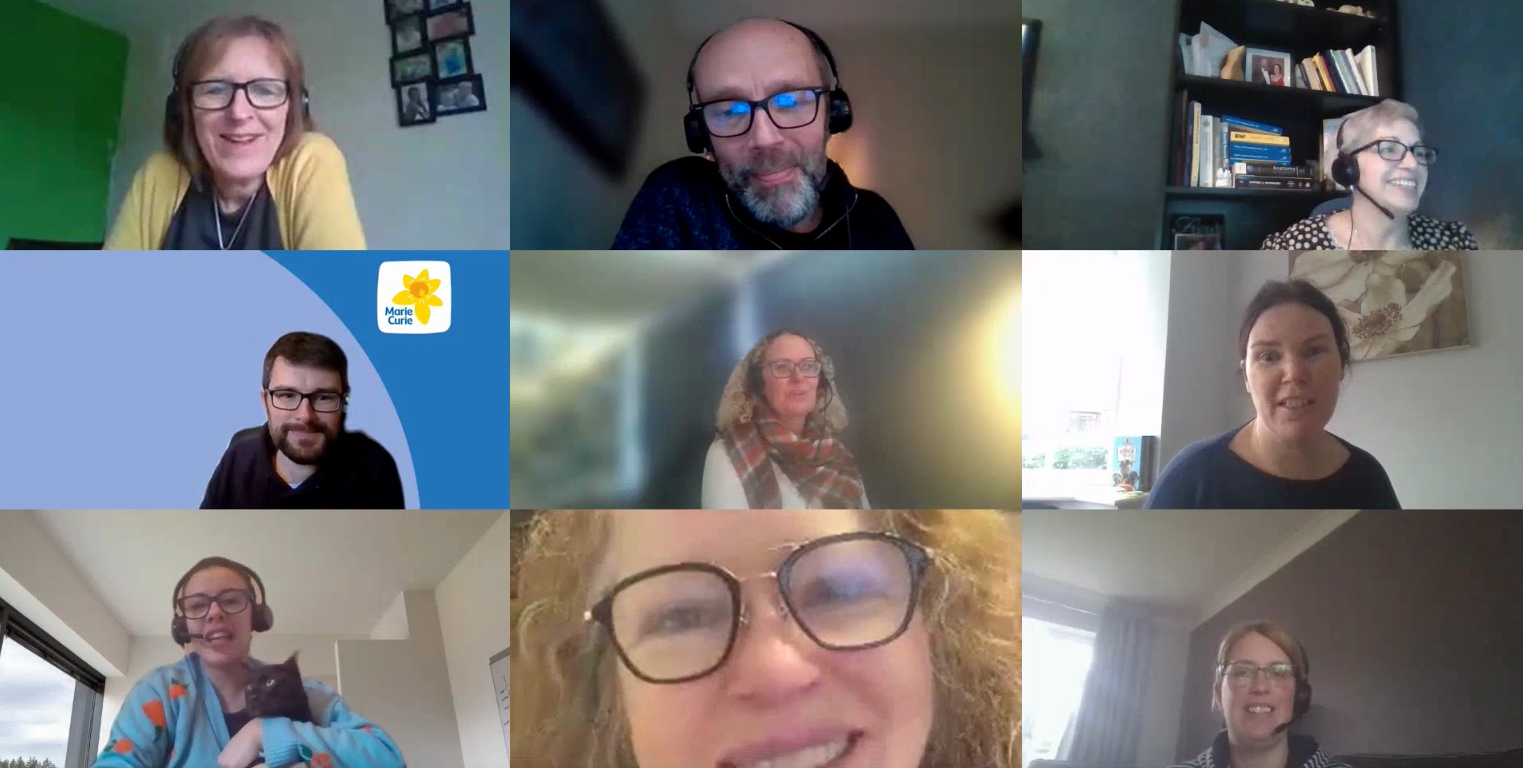 The 12th May is International Nurses Day where people across the world celebrate the incredible work of nurses and their immense contribution to health care. The last few years have been challenging for everyone and have really highlighted the importance of nurses and the work they do every day to care for people in hospitals, hospices and in communities across the country. The National Garden Scheme was founded by nurses to raise money for nursing and health charities and since 1927 has donated more than £63 million to these causes. Today, we wanted to share this message of thanks from Marie Curie, because whether you work or volunteer for the National Garden Scheme, open your garden or buy a ticket to visit a garden, you have played your part in supporting the amazing work of nurses across the UK.
At Marie Curie, we are so proud to employ over 2,150 nurses who work tirelessly day and night, seven days a week to provide care and support for families across the UK. Last year, our nurses cared for over 42,160 people in their own homes and over 7,380 people across our nine hospices.
Whilst on 12th May we will be celebrating our amazing nurses and the care that they provide, we will also be thinking of the incredible people across the National Garden Scheme who make this care possible. We wanted to take this opportunity to thank you and everyone who has been involved in our brilliant partnership, for raising over £10 million to support our nurses to develop as future leaders by funding the NGS Nightingale Challenge – our nurses couldn't do it without you.
Thanks to your support, nurses like Asiatu are able to provide vital care for dying people and their loved ones across London.
"To be able to journey with a patient and their family at the darkest point of their lives is a privilege for me. Giving patients dignity as they reach the end of life.
A patient I still remember today was a young man married less than a year and they had a young toddler who was very active. We were called out several nights in a row for pain control, sometimes two or three times in the same night. One particular night I noticed his wife was very stressed, so I sat her down to discuss how she was coping with her husband and the little one. She had no help at all and was doing everything herself. I was able to let her know about the support available and recommended the Marie Curie overnight nursing service to her. On my next visit I was relieved to notice a big difference in her wellbeing.
She thanked me for giving her the respite she needed and the precious time she had left with her husband."
Your support means nurses like Asiatu will arrive at the door of a dying person at 9pm today and work through the night to make sure that person will receive the very best care and support for them and their family. You and everyone at the National Garden Scheme help make this happen every day of the year. Thank you.
Watch the video from the first NGS Nightingale Challenge cohort here:
For more stories from nurses and from gardens in hospice and hospital settings that the National Garden Scheme supports read The Little Yellow Book of Gardens and Health here 
Or click through to the stories on the website here