Abbots Barn, Cambridgeshire; a touch of Frost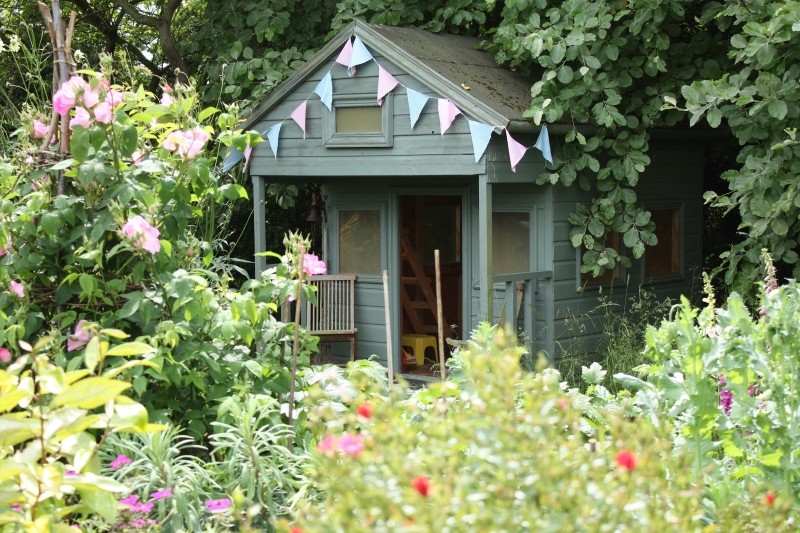 Set in unspoilt open countryside where Cambridgeshire meets Lincolnshire, this two-acre garden is protected by hedges and walls built with the distinctive local limestone (used to build Peterborough and Ely cathedrals) and wraps around the house, a converted Georgian barn. Enjoy this virtual visit filmed by Caitlin Brown.
A Closer Look
Parts of the garden were designed by Adam Frost, the BBC Gardener's World presenter and there is rich variety from herbaceous borders to a wildflower meadow and allotment-sized vegetable patch, as well as a Mediterranean gravel garden and a 20 year old woodland garden with mown paths. 
This is clearly a family garden, confirmed by the presence of a 'beach' garden and a large courtyard containing a croquet lawn. Organic methods are used to encourage wildlife and in midsummer when roses of many hues are tumbling off the stone walls and pergolas or trained against the house and borders are brimming with colour, there is a welcoming sense of abundance. There are also many delightful touches, such as a wonderful variety of containers planted with sculptural succulents. 
For more information on this garden click here
If you enjoyed this content please consider making a donation to help us continue to support our nursing and health beneficiaries.
MAKE A DONATION TO SUPPORT OUR NURSES