Blakenham Woodland Garden; snowdrops in a magical Suffolk setting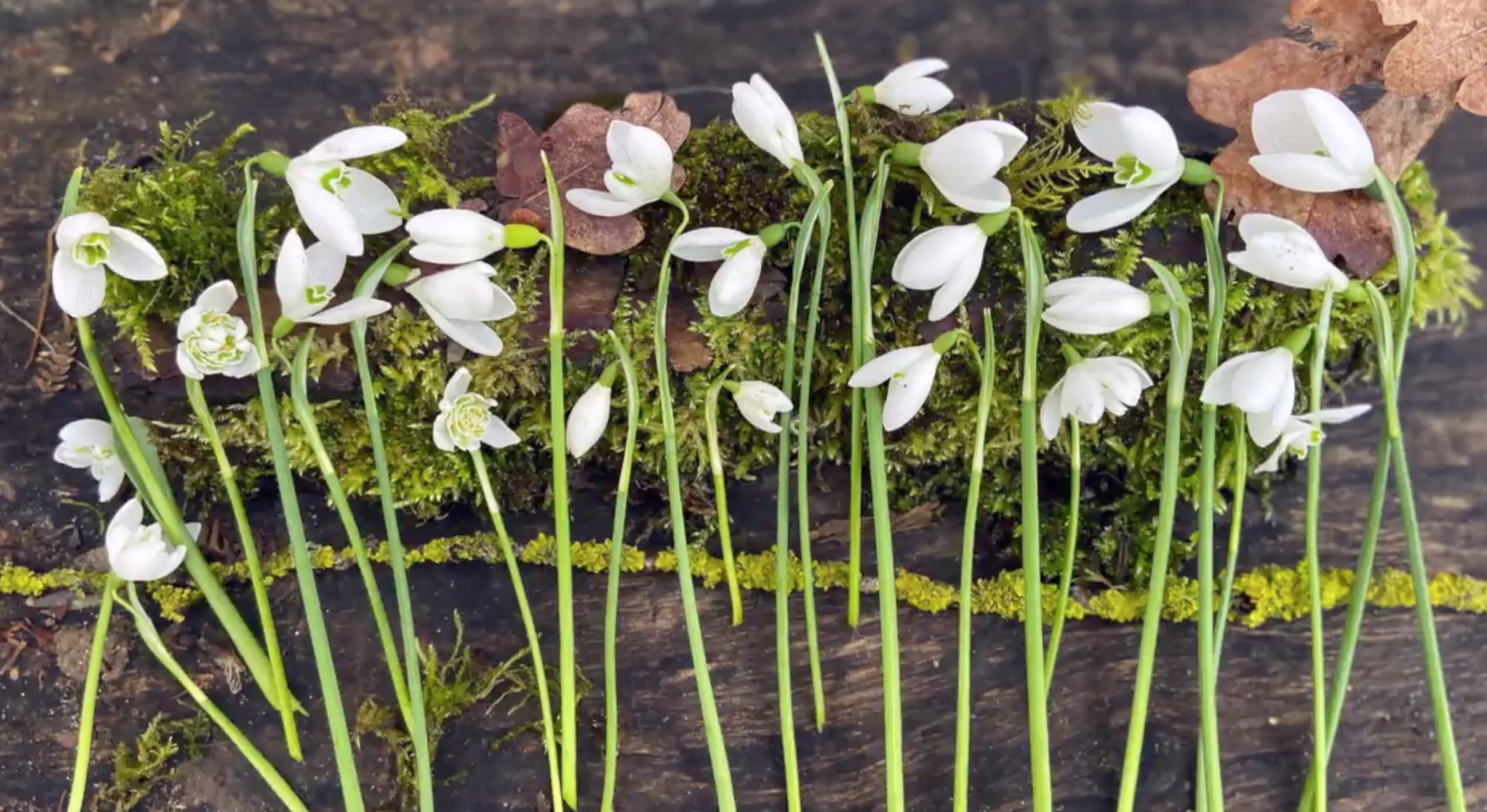 Garden owner Marcia Blakenham is a self-confessed 'galanthophile groupie'. Happier to follow and learn from the snowdrops experts and to busy herself with the division of the plants in her woodland garden, than be able to identify each by name, she shares her joy of snowdrops and the magical Blakenham Woodland Garden in this gentle, virtual visit in lieu of the opening in 2021.
More about Blakenham Woodland Garden
Marcia's beautiful six acre woodland garden has a wonderful history and a wide variety of rare trees and shrubs. There are exotic Chinese rocks, a magical landscape spiral form and an amphitheatre providing accents of surprise and discovery. Lovely in early spring with snowdrops, daffodils and camellias, the woodlands burst into life with an increasingly large collection of magnolia species and bluebells.
"When we came to the house in 1982 there were two small patches of snowdrops in the wood," says Marcia. "Fifteen years ago we began to split them and were surprised how they took off. Seeing them thrive we set about encouraging more wild flowers and have been waging a constant war on ground elder and goose grass ever since."
Today there are aconites, hellebores and bluebells, winter sweet, winter honeysuckle and daphne bholua. There are also 25 varieties of magnolia.
"All the shrubs and trees in the garden have had exotic adventures to reach this one small garden in Suffolk," adds Marcia. "It's doubtless what makes it so magical, so peaceful and so other worldly."
Discover more about Blakenham Woodland Garden and make a note in your diary to join Marcia for the sumptuous snowdrops on Sunday 12th February 2023. Read more here
Plant List
Snowdrops:
Nivalis, Nivalis Flore Pleno, Wendy's Gold ,Helen Tomlinson, John Morley. Plicatus Baxendles Late, Priscilla Bacon, Maidwell, Godfrey Owen, James Backhouse , 'Great Glemham' , Elwesii Sam Arnott.
Winter flowering shrubs:
Daphne Bholua Jacqueline Postill, Hammamelis mollis pallida, Hammamelis Jalena, Chimonanyhis praecox, Cornus Mas, Lonicera fragrantissima, Sarcococa.
Filming by John Jencks, and Music by Lily Green
If you enjoyed this content please consider making a donation to help us continue to support our nursing and health beneficiaries.
MAKE A DONATION TO SUPPORT OUR NURSES