Call the Midwife stars in moving tribute to our founders, the Queen's Nurses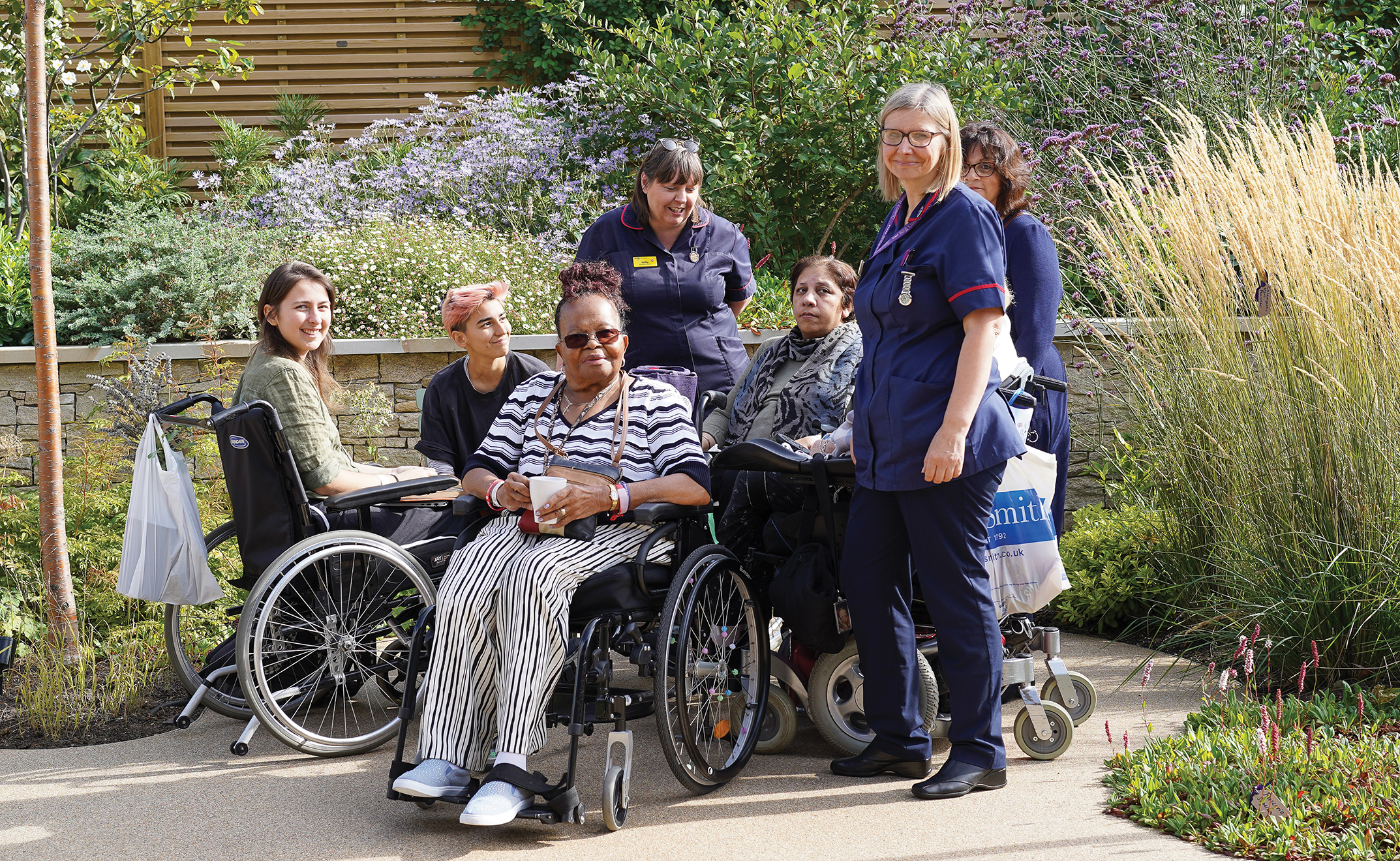 The stars of BBC TV's Call the Midwife programme have worked together from isolation to record a moving 'Thank you' message to National Garden Scheme founders, the Queen's Nurses.
The recording of the special video message was co-ordinated by lead actor Stephen McGann, who plays Dr Turner in the long-running programme. Stephen McGann has been working with the Queen's Nursing Institute for the past three years, presenting certificates and badges to new Queen's Nurses at the charity's Awards Ceremony in 2018.
Queen's Nurses are leaders and role models in all community nursing settings and specialisms, delivering outstanding care to patients, carers and families in homes and communities everywhere.
A Message of Thanks and Support
Stephen McGann said, "Call the Midwife is most often thought of as a drama about midwives, of course. But our midwives are also community nurses – and our drama features community nursing at its heart. When I heard what Queen's Nurses were going through out there – and heard about the huge extra workload they were taking on, I wanted to send them a message of thanks and support as quickly as I could."
Stephen got in touch with his colleagues in the cast to see if they could help – and was overwhelmed by their quick responses and wholehearted support.
Stephen said, "They were all fantastic! In double-quick time they offered to help and recorded their messages. They're a wonderful bunch and are all as moved as I am by the incredible work community nurses are doing right now. We wanted to pay our tribute as "pretend" community medics to the real ones working so hard to protect us all."
The QNI is here for all Community Nurses
Dr Crystal Oldman CBE, the QNI's Chief Executive said, "I am deeply moved by the generosity of all of the actors who have given their time to record individual messages of thanks to the nurses working in the community today. I am extremely grateful to Stephen for making this happen and I know our Queen's Nurses everywhere will join me in thanking him and all the cast members for their kind words and thoughts at this time."
She added, "The QNI is there for all nurses working in community settings, offering information and support, educational grants and financial assistance for nurses in need."
Adding our praise
"Everyone at the National Garden Scheme is thrilled that our wonderful founders, the Queen's Nursing Institute, are being given this moving tribute by the cast of Call the Midwife. The QNI founded the National Garden Scheme more than 90 years ago, to raise money for their district nurses and we are still supporting them with annual donations," said National Garden Scheme CEO, George Plumptre.
"The Coronavirus crisis has highlighted the vital contribution of district or community nurses, so often the Cinderella's of our healthcare system."
Watch the tribute
Find out more about our partnership with QNI here
Top photo: Queen's Nurses supporting a National Garden Scheme open day at Horatio's Garden at Stoke Mandeville last September