Celebrating the romance of roses this Valentine's Day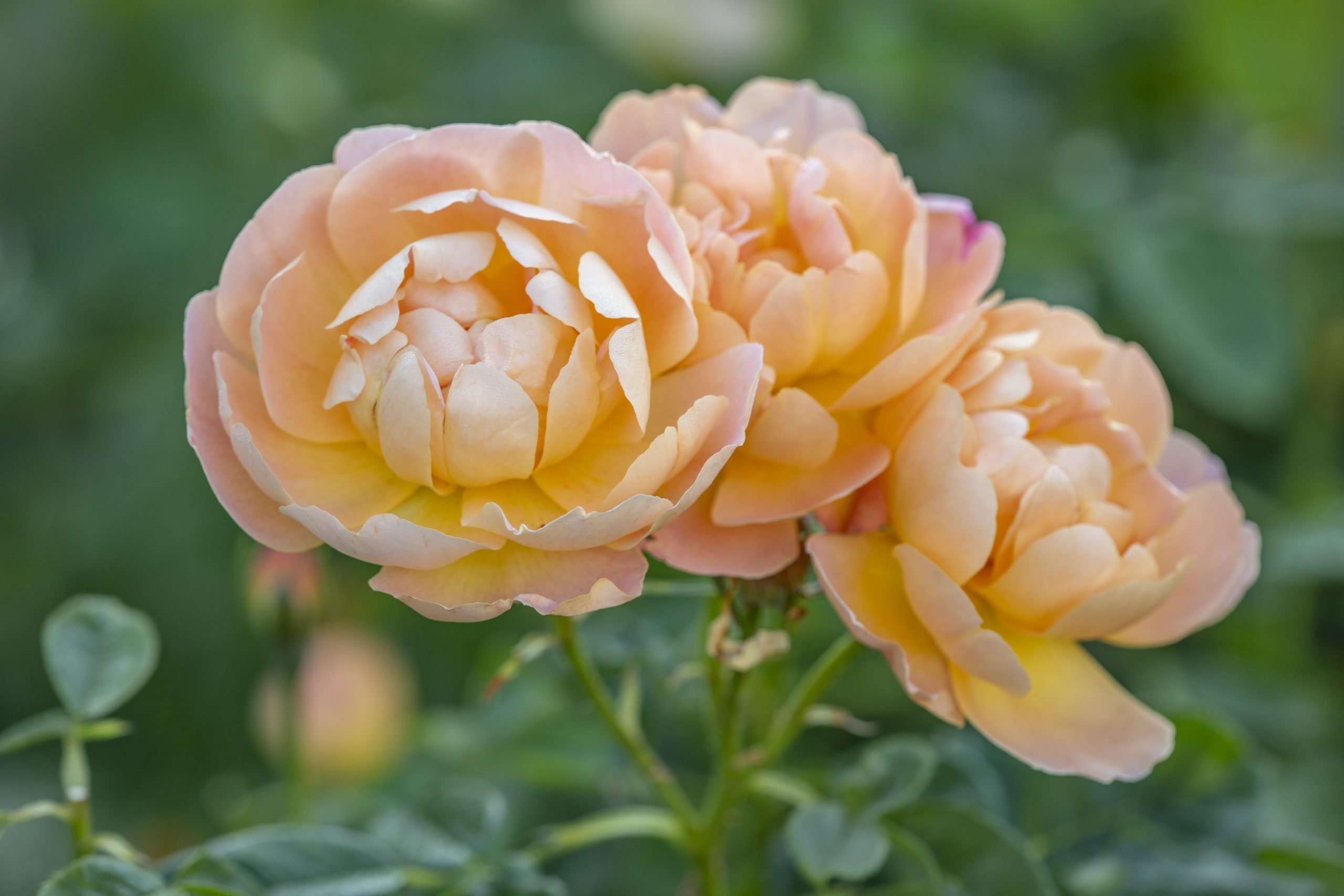 "A single rose can be my garden… a single friend, my world." – Leo Buscaglia
In the language of flowers, roses symbolise love but in pre-Victorian times you were more likely to find them on your dinner plate than in a vase. Traditionally grown for their nutritional and medicinal value, apple-scented rose leaves were once brewed as tea, rose petals coloured salads and rosehips were cooked into sweet syrups packed with essential vitamins. This ancient flower which, according to fossil evidence, is 35 million years old was probably first cultivated in China 5,000 years ago. Today, the bloom, colour and perfume of roses remain a firm favourite with gardeners and the lovers alike.
This Valentine's Day, take in the romance of roses with a virtual visit to a selection of our idyllic gardens. Filmed in the 2020 lockdown these glorious gardens open for the National Garden Scheme in 2022. Click the individual links for more information.
Cadenham Manor, Wiltshire
There is something so English about roses that they have become the cornerstone of many of our gardens, large and small. There are perhaps none so evocative, or heart stoppingly beautiful, as old roses. In this virtual garden visit, join Victoria Nye, owner of Cadenham Manor, where over 70 varieties of old roses cascade and climb.
Sambrook Manor, Shropshire
With its deep, colourful borders offset by sweeping lawns, there is plenty to fall in love with at Sambrook Manor in Shropshire. The garden's pergola covered in drifts of roses and clematis and country views across the river beyond, make this country garden feel particularly romantic.
Rosearie-de-la-Nymph, Northamptonshire
As its romantic name suggest, Rosearie-de-la-Nymph is all about roses and it is a wonderful surprise to discover such a rich kaleidoscope deep in the Northamptonshire countryside.
You can explore all our rose gardens opening across the country this year by clicking this link.
Discover more virtual garden visits
How to plant bare root shrub rose
Feature photography by Clive Nichols