Courgette and lime cake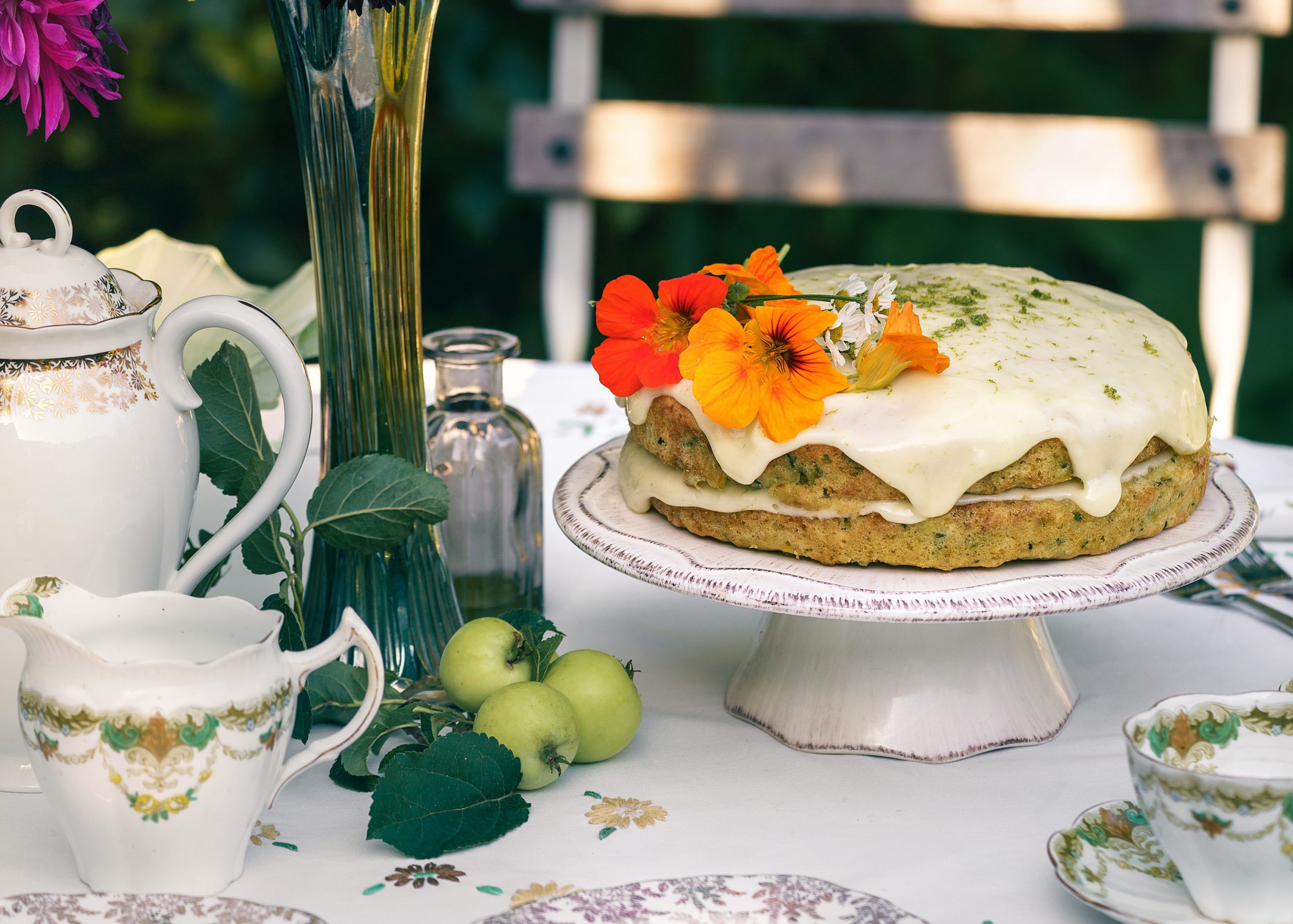 Kick start the summer by baking this delicious courgette and lime cake, recipe kindly provided by photographer Julie Skelton. And what better time to start batch baking in preparation for your Great British Garden Party – pop this in the freezer and you'll be ready to go!
Instructions
Pre-heat the oven to 180 degrees celsius.
Beat together eggs, oil and sugar in a large bowl until creamy.
Sift in the flour, bicarbonate of soda and baking powder and beat well.
Stir in courgettes and half of the lime zest until well combined, divide mixture between cake tins.
Bake for 25-30 minutes, turn out onto wire cooling rack.
Beat the cream cheese and butter until smooth. Then sift in the icing sugar and stir in half of the lime juice – add more if necessary.
Use 2/3 of icing to sandwich together, the rest goes on top and then sprinkle with the remaining zest. Chill in the fridge before serving.
_________________________
If you enjoyed this content please consider making a donation to help us continue to support our nursing and health beneficiaries.
MAKE A DONATION TO SUPPORT OUR NURSES
Lead image: Julie Skelton / Wildwood, Surrey
Ingredients
3 large eggs
125ml vegetable oil
150g caster sugar
225g self-raising flour
1/2 tsp bicarbonate of soda
1/2 tsp baking powder
250g courgette, finely grated
2 limes, finely grated rind
For the icing
180g cream cheese
100g softened butter
250g icing sugar
2 tbsp lime juice
1 tbsp lime zest