How to create a springtime display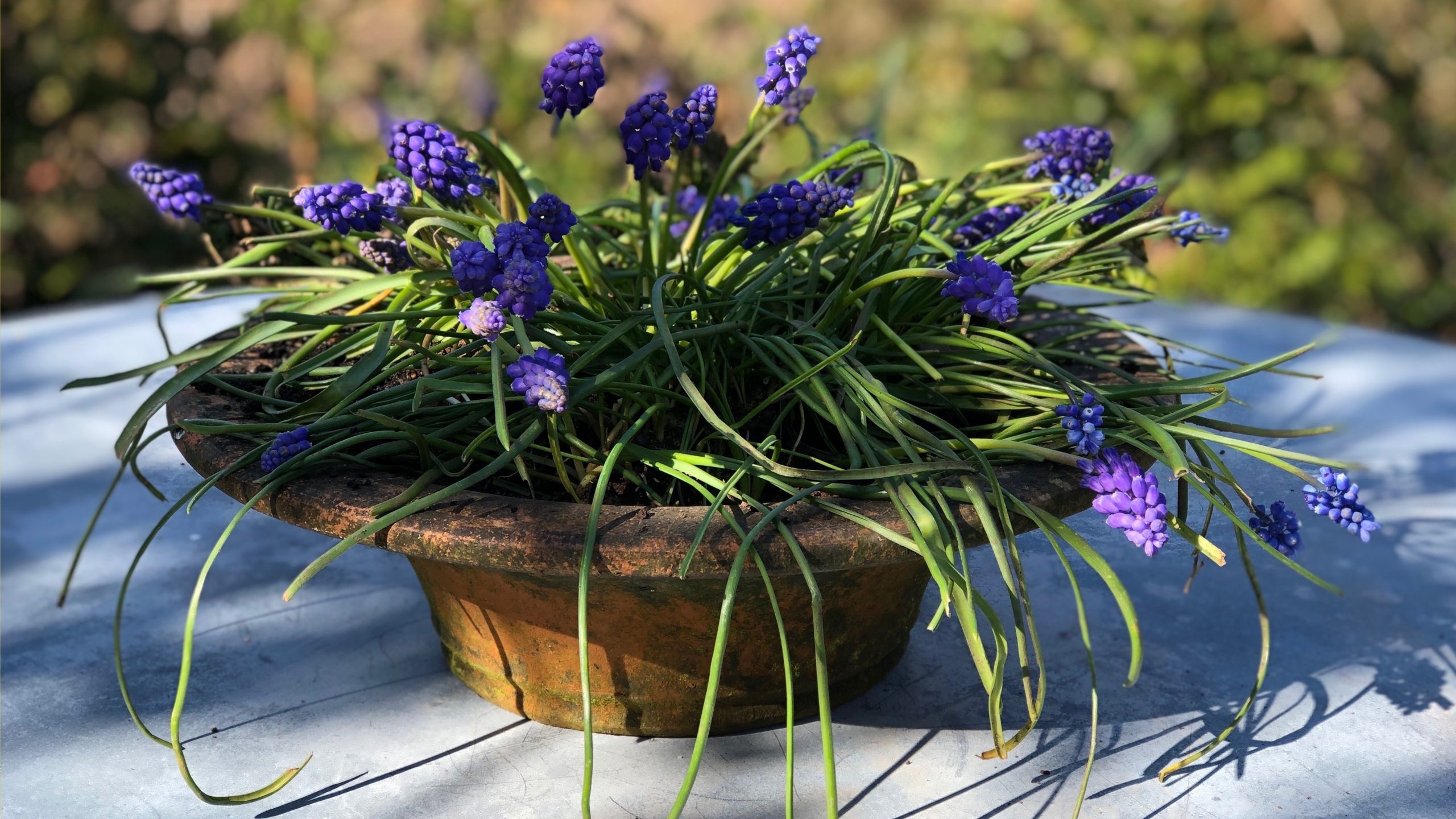 At this time of year spring blooms such as Muscari and primroses can be removed from the soil to bring colour and joy to both your home and garden.
To help you get creative in the garden this weekend, Tina Barber, owner of Mulberry House garden, shares how she repots her perennials for a vibrant, springtime display.
Inspiration for your display
About Tina's garden
Developed from scratch over 13 years, Mulberry House is a beautiful, peaceful and inspiring half-acre garden. Winding paths lead you to themed herbaceous borders, areas of shrub planting including clipped box and ornamental grasses all providing a long season of interest with views out to beautiful listed buildings.
Follow Tina's garden through the seasons on Instagram.
If you enjoyed this content please consider making a donation to help us continue to support our nursing and health beneficiaries.