Discover a great garden with the children this August …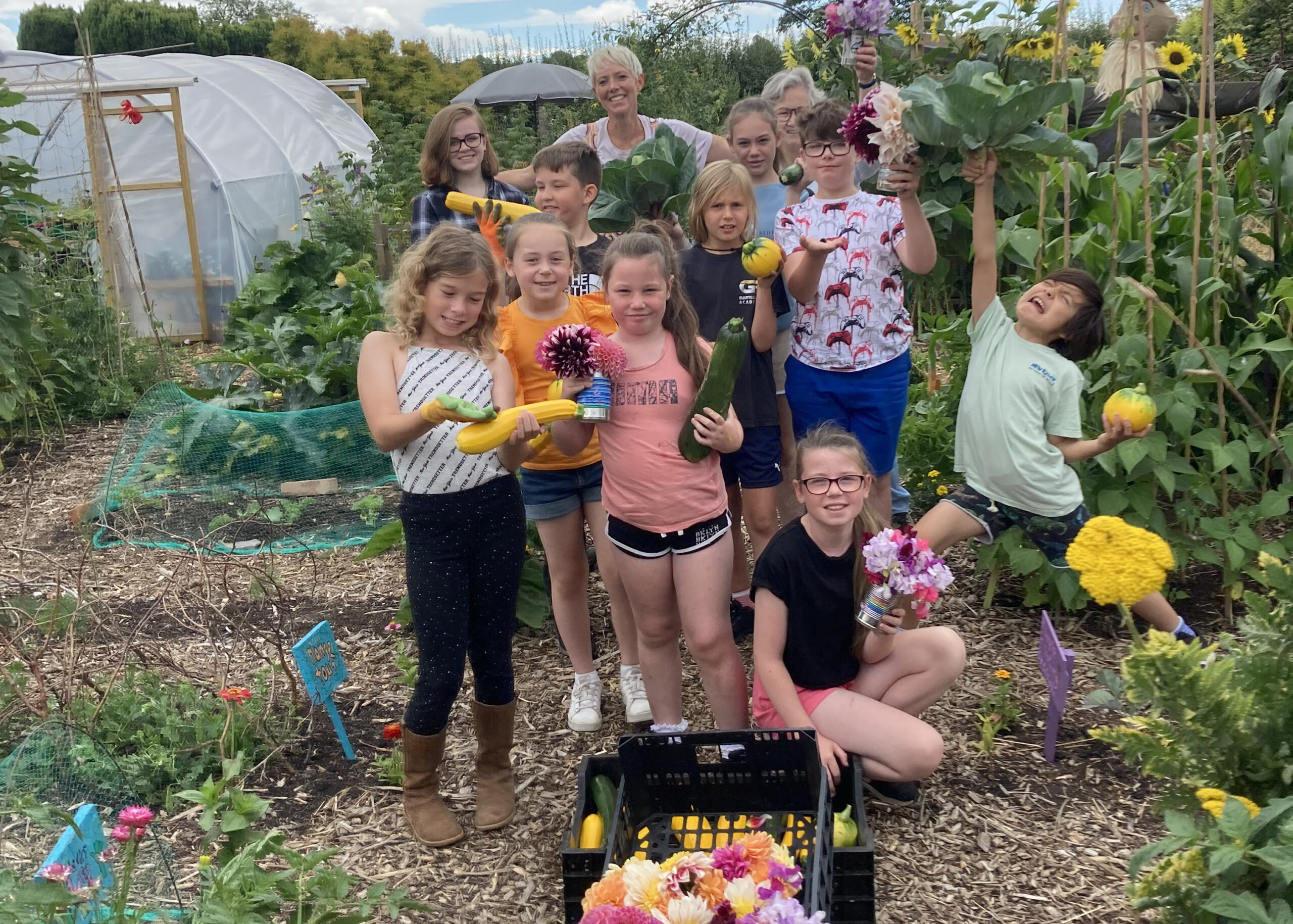 August is that magical month of long, golden days laden with ripening fruit and school holidays. It's a time to explore and set off on local adventures and with 250 gardens offering a range of inspiration for all ages, it's the perfect time to visit a National Garden Scheme garden.
"With the school holidays in full swing it's the perfect time to introduce children to our gardens," says George Plumptre, Chief Executive of the National Garden Scheme. "Children under 16 go free in the majority of gardens and, as well as serving delicious tea and cake, some have special features for youngsters so visiting a garden can be a great adventure for all ages."
Here's a selection of gardens to explore this August.
The Grange, Carla Beck Lane, Carleton in Craven, Skipton, Yorkshire BD23 3BU
There are over four acres of wonderfully varied garden set in the grounds of a Victorian house to explore at The Grange. With mature trees and panoramic views towards The Gateway to the Dales this lovely garden has been restored and expanded by the owners over the past 30 years. Bountiful herbaceous borders with many unusual species, rose walk, parterre, mini-meadows and water features make it a great garden to spend time in.
Opens Wednesday 9th August – children free. Home made teas. Click here for full details: https://findagarden.ngs.org.uk/garden/15351/the-grange
Welsh Lavender, Cefnperfedd Uchaf, Maesmynis, Builth Wells, Powys LD2 3HU
A wonderful learning experience in fabulous location! Walk in the lavender fields, learn how the distillation process works, and visit the farm shop to try body creams and balms made with lavender oil distilled on the farm. The farm is a bumblebee haven with its wildflower area, orchards and a vegetable garden. Enjoy coffee, tea and light refreshments.
Opens Friday 4th and 11th August – children free. Click here for full details: https://findagarden.ngs.org.uk/garden/25832/welsh-lavender

Danesfield House, Henley Road, Marlow, Buckinghamshire SL7 2EY
Enjoy a magical experience in the 65 acres of parkland and gardens at Danesfield House. The gardens were completed in 1901 by Robert Hudson, the Sunlight Soap magnate who built the house. Since the house opened as a hotel in 1991, the gardens have been admired by several thousand guests each year. However, in 2009 it was discovered that the gardens contained outstanding examples of pulhamite in both the formal gardens and the waterfall areas. The 100-year-old topiary is also outstanding. Part of the grounds also include an Iron Age fort!
Opens Wednesday 2nd August. Pre-booking essential, for more details click here: https://findagarden.ngs.org.uk/garden/91/danesfield-house
Skool Beanz Children's Allotment, Little Sammons Allotments, Chilthorne Domer, Somerset BA22 8RB
The perfect introduction to gardening Skool Beanz is a gardening club for children, created by Lara Honnor, to encourage children to enjoy gardening. The allotment has a huge cut flower dahlia bed, vegetable area, fruit trees and bushes, a rainwater collecting station, 'Muddy Buddy' compost heap, quiet wildlife garden, secret den, polytunnel and plenty of seating and tables for upcycling garden arts and crafts.
Also at the allotments is a whole plot planted with sunflowers and pumpkins over the summer, a community orchard and children's playground.
Opens Saturday 12th August, children go free. For more details click here: https://findagarden.ngs.org.uk/garden/45326/skool-beanz-childrens-allotment
Barnards Farm, Brentwood Road, West Horndon, Essex, CM13 3FY
There's so much to explore! Climb the Belvedere for the wider view and take the miniature railway train for a woodland adventure. There are summer beds and borders, ponds, lakes and streams, and a walled vegetable plot. There's also a 'Japanese garden', plus sculptures grand and quirky that enhance and delight.
Opens every Thursday in August – children free. Pre-booking is essential – click here for full details: https://findagarden.ngs.org.uk/garden/13670/barnards-farm
This is just a tiny taster of our gardens open in August to explore them all
CLICK HERE