Enjoy our special garden openings in the South West this summer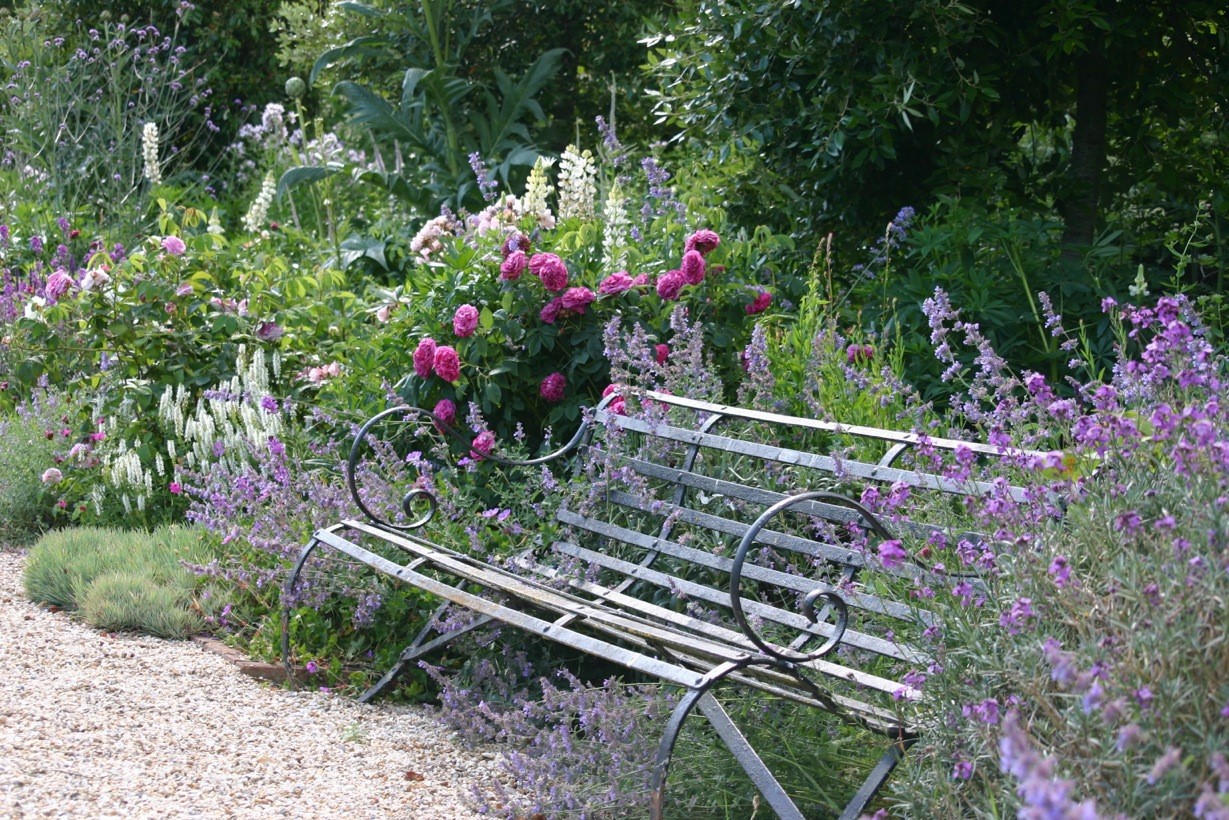 This year we have a number of Special Event Garden openings in the South West. Glorious private gardens are offering an open day with an added extra, a talk by the head gardener or owner, a guided tour of the gardens, light refreshments, a lunch with wine or an evening with music in the garden.
Explore what's on offer in these wonderful gardens and book now to enjoy an exclusive garden visit!
Caerhays Castle, St Austell, Cornwall – Thursday 16 June – garden tour with buffet lunch with wine in the castle.
Caerhays Castle and estate has over 140 acres of woodland garden, which are recognised by English Heritage Listed Grade II*. It is home to one of the UK's National Magnolia Collections and is also famous for its unusual and rare camellias including Camellia x williamsii. The garden also features many rhododendrons and hydrangea. The plants within this garden are like nothing else you will ever see, they are huge and spectacular in colour.
For more information and to book, click here
Badminton House, Avon – Monday 20 June
Designed by Russell Page and Francois Goffinet, Badminton House gardens combine formality, structure and an abundance of plants for all seasons. The present Duchess of Beaufort works closely with the gardeners in both the Walled Garden and the gardens around the house and continues to build on the work of her predecessors. A limited number of tickets have been made available for this special one-day event and private tour of the gardens of Badminton House, kindly hosted by the owners, the Duke and Duchess of Beaufort. Arrival at 11am with light refreshments and an introductory talk on the gardens, given by the Duchess of Beaufort and gardeners, is followed initially by a guided tour of the walled garden. Your tour guides will have an in-depth knowledge of the plants and maintenance of the gardens and the way they change over the seasons. A buffet lunch will be provided at 1.30pm and visitors will be able to continue exploring all aspects of the gardens in the afternoon.
For more information and to book, click here
South Eggardon House, Dorchester – Friday 10 June
A limited number of tickets have been made available for this special one-day event and private tour of the gardens and grounds of South Eggardon House, which has not been open before to the public. Kindly hosted by the owner, Buffy Sacher who will give a talk on the gardens and their development over the past 25 years. It is a stunning garden made up of many different elements and breath-taking views across the valleys surrounding Eggardon Hill, an outstanding area of natural beauty.
For more information and to book, click here
Farrs, Beaminster, Dorset – Wednesday 15 June and Wednesday 24 August
A limited number of tickets have been made available for these two special afternoon openings, hosted by John and Jennie Makepeace. There will be a warm welcome from John at 2.30pm in the main rooms of the house, with a talk on his furniture design and recent commissions. This will be followed by the opportunity to wander through the beautiful walled gardens. At 3.30pm, Jennie will give a talk on plants and this will be followed by a cream tea served in the house.
For more information and to book, click here
Bembury Farm, Sherborne, Dorset – Wednesday 22 June and Wednesday 6 July
Created and developed since 1996 this peaceful garden has lawns and large herbaceous borders informally planted with interesting perennials around unusual trees, shrubs and roses. There is a large collection of clematis; also a pretty woodland walk, wildflower corner, lily pond, oak circle, yew hedges with peacock, clipped hornbeam round kitchen garden and plenty of seating to sit and reflect.  A limited number of tickets have been made available for these two special event days, including a private tour of the gardens and grounds. On arrival Sir John & Lady Garnier will provide an introductory talk on the gardens. Please arrive promptly at 2pm. Home-made teas served from 3pm.
For more information and to book, click here
Corscombe House, Dorset – Sunday 3 July
Strong architectural hedges define multiple rooms on different levels with yew columns, parterre and cool beds in the lower garden. There is a reflecting pool and hot beds in the upper garden with wildflower meadow and orchard. Along with a part walled vegetable garden and secret garden with Mediterranean planting and lemons in pots, there are limited number of tickets available for this special one day event. On arrival background information will be provided on the history of the garden and directions given on the layout of the different elements of the garden.
For more information and to book, click here
Ferne Park, Shaftesbury – Thursday 30 June
A limited number of tickets have been made available for this special one-day event and private tour of the gardens and grounds of Ferne Park, which is not generally open to the public. Kindly hosted by the owners, Jonathan & Claudia Rothermere. Arrival at 11am with light refreshments and an introductory talk on the gardens with the opportunity to view the gardens accompanied by the owners and gardening team. Buffet lunch to be served at 1pm, after which there will be the chance to further explore the gardens and grounds.
For more information and to book, click here

Harvard Farm, Yeovil, Somerset – Wednesday 22 June
Created from farm yards in 1993, on a very exposed site, by planting shelter belts, demolishing buildings and removing concrete. Now mature but always changing, features include the Millennium Mount, an apple tunnel, artwork by Tim Hobson and different topiary styles. Jake Hobson, founder of Niwaki, has introduced a Japanese influence to evergreens which contrasts well with English planting. A limited number of tickets have been made available for this special one day event that includes an introductory talk on the history and development of the gardens and guidance given on exploring the gardens and grounds.
For more information and to book, click here
Lulworth Castle House, East Lulworth, Dorset – Thursday 7 July (main image)
A limited number of tickets have been made available for this special one day event with private tour of the gardens and grounds of Lulworth Castle House, which have not previously been open to the public. Kindly hosted by the owners, James & Sara Weld, light refreshments will be served on arrival at 11.30am. This will be followed by an introductory talk and the opportunity to view the gardens accompanied by the owners and gardening team. Buffet lunch to be served at 1pm, after which there will be the chance to further explore the gardens and grounds at your own leisure.
For more information and to book, click here
Pugin Hall, near Dorchester, Dorset – Saturday 13 August
Join us for an evening of music at Pugin Hall – one of our most stunning gardens in West Dorset. This year, a limited number of tickets have been made available for an exclusive evening on the 13 August. The String Quartet will play a selection of music from the screen, opera, Broadway and pop, 'music to delight everyone'. Start the evening by wandering through the gardens and grounds enjoying sparkling white and rosé wine. A light buffet will be offered from 6.30pm onwards.
For more information and to book, click here
For a full list of the special garden events throughout the country this summer click here
Main image: Lulworth Castle House