Explore Woodlands Farm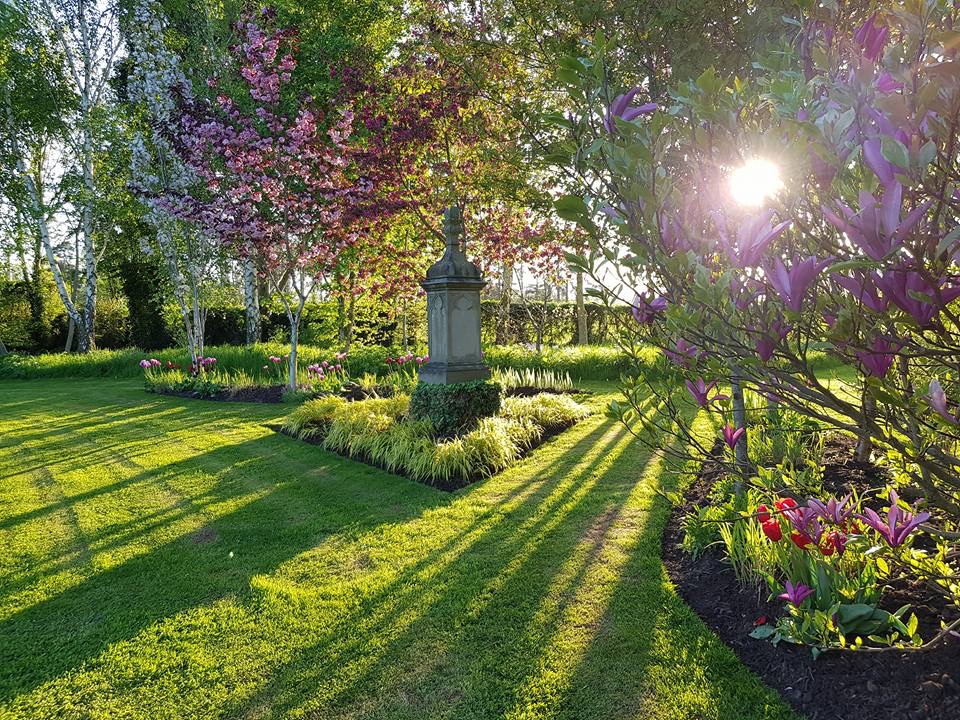 A haven of creativity in an oasis of calm, there is plenty to discover at Woodlands Farm, Gwent. Garden Owners, Craig and Charles resolved two decades ago to create a place which was a retreat from the world that would stimulate and inspire; not only themselves but all those who visited too.
Craig, a professional florist cum gardener, and Charles, a lawyer turned potter/ceramicist have transformed Woodlands Farm into an enchanting garden that cannot help but put a smile on your face and a spring in your step.
The gardens are at the heart of what Woodlands Farm is today. Walking through its four acres, it is impossible not to be inspired. Designed with humour and whimsy, the garden doesn't take itself too seriously, and you'll leave with plenty of ideas for your own garden, terrace or window box.
Climb the folly to the viewing platform and look out across the gardens to the rolling views. Cherry trees flower beneath you, whilst views out to the parkland reveal the ornamental pond with its jetty and day bed. Spy the slate gherkin rising majestically from its spiral path and paths which meander through the garden towards the orangery and the finial beyond.
It is a visual feast and almost too much to take in on one visit…
The acers have their own walk, the roses their own hidden garden, there is a cutting garden, parterre, mini woodland and quirky sculptures.
"It is such a shame you cannot be here to enjoy it this year," say Charles and Craig. "But, by the power of technology, here's the next best thing; a virtual visit of the parts of the gardens that are looking great this Easter. There will be more, so come again and keep watching, as Woodlands Farm Wales lifts its petticoats and reveals what it has to offer when spring unfolds into summer. You won't be disappointed."
For more on Woodlands Farm click here
If you enjoyed this content please consider making a donation to help us continue to support our nursing and health beneficiaries.