Take a look at our selection of gardens that are holding pop up openings. These won't be in the Garden Visitors Handbook or County Booklets, but give you an additional chance to view the garden.
Regular pop-up openings
Balmer Cottage, Shropshire – Saturday 16th March 10am – 4pm
One acre of landscaped garden originally designed by Chelsea Flower Show gold medal winner Richard Lucas. An avenue of Malus red sentinels leads to mowed pathways in a paddock with fruit trees. The main garden features a woodland area, a variety trees and shrubs, spring bulb plantings, dry stone walled terraces with winding pathways and interesting shady areas and strong autumn colour.
Doddington Place, Kent – Sunday 31st March 11am to 5pm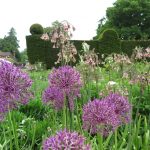 10 acre garden, landscaped with wide views; trees and cloud clipped yew hedges; woodland garden with azaleas and rhododendrons; Edwardian rock garden recently renovated (not wheelchair accessible); formal garden with mixed borders. A flint and brick late 20th-century gothic folly.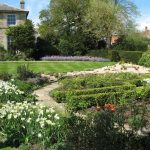 Published as opening for the National Garden Scheme on Sunday 28th April, but due to unforeseen circumstances had to cancel, but they have kindly confirmed they will do another day – Monday 6 May! A charming 3 acre village garden situated next to a church, including extensive herbaceous borders, a rose garden, gravel border and highly regarded potager, designed by Rosemary Verey.
The Haven, part of Kilsby Gardens – Sunday 16 June, 2pm–6pm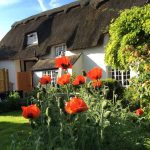 Another NEW garden, The Haven, has popped up to join Summerhill and seven other gardens, opening as part of Kilsby Gardens this year. The Haven was built in the 1650s and features a large mature garden with many trees and shrubs, a lawned area and a walled rose garden containing over 50 rose bushes. The garden is very much a work in progress – Clive and Sarah have lived at the Haven for only two years – so there is a lot to do! Also featured is a 16mm garden railway, with stations and live steam trains which will be running on the open day.
Come back soon to see if more pop up openings have been added or why not sign up for a My NGS account? You can then favourite gardens and opt in to receive a weekly reminder when your favourite gardens are due to open.