Five-day garden courses at Bryngwyn Manor, Gwent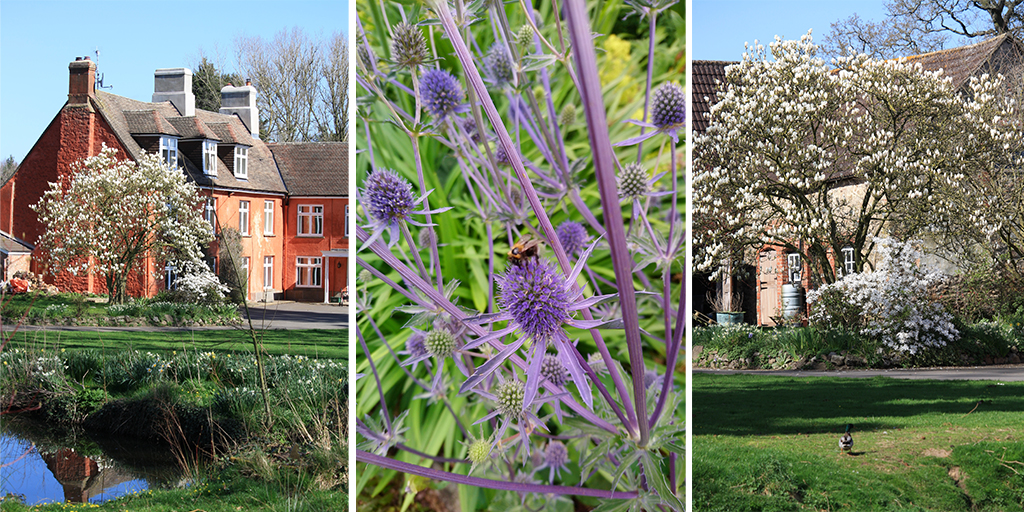 Join us on one of two, five-day gardening courses being planned for:
Monday – Friday 20th – 24th June 2022
Monday – Friday 26th – 30th September 2022
Louise and Peter Maunder are very kindly hosting the courses in the lovely extensive garden at Bryngwyn Manor, and donating profits to the National Garden Scheme.
The courses will be led by horticultural expert Dean Peckett, who has recently run a very successful series of morning workshops at Bryngwyn.  Dean has many years of experience in senior positions at RHS Wisley and RHS Harlow Carr, and latterly managing a private garden, Fort Belvedere, part of the Crown Estate in Windsor Great Park.  He enjoys teaching and is an excellent communicator.
The course is aimed at all who want to improve their gardening skills.  It will cater for a wide range of experience – from near-novices to those with gardening experience, amateur and professional, career changers – all who want to expand their knowledge and expertise.  There is a maximum of 7 participants per course, so plenty of scope for one-to-one guidance, and individual learning goals can be addressed.  [Details of the programme below.]
Each day will start at 9.30am and end at 3.30pm, with a break for a light lunch, and a coffee break half-way through the morning. The cost of the course is £550, which includes all refreshments and Dean's really useful notes.
To book a place, please contact Louise Maunder at Bryngwyn Manor
Email  [email protected]
Telephone 01291 691 485
All you need to bring are safety boots, secateurs, gardening gloves and weatherproof clothing if needed.
Course Content
Plant care and soil cultivation techniques
Plant selection and border design
Plant pruning, training, and shrub renovation
Rose pruning, training, and cultivation
Plant supports, harvesting staking materials and plant support construction
Identifying pests and diseases and advising on environmentally friendly organic controls
Traditional and modern border cultivation techniques
Soil science and soil evaluation, 'No Dig' techniques
Composting, mulches, and organics
Fruit, vegetables, and herb cultivation
Perennial and annual meadow cultivation and re-wilding
Topiary care and hedge cutting
Garden bulb planting in lawns, meadows, borders, and containers
Container gardening and the art of decorative display
Garden irrigation and maintaining water features
Gardening tools and equipment and how to use them
Garden planning and management
Accommodation is not included in the above. For information about local hotels and B&Bs close to Bryngwyn Manor click here: Hotel and B&B list
We plan to repeat the course in 2023, on the following dates:  26 – 30 June, and 25 – 29 September.