Garden visits help change lives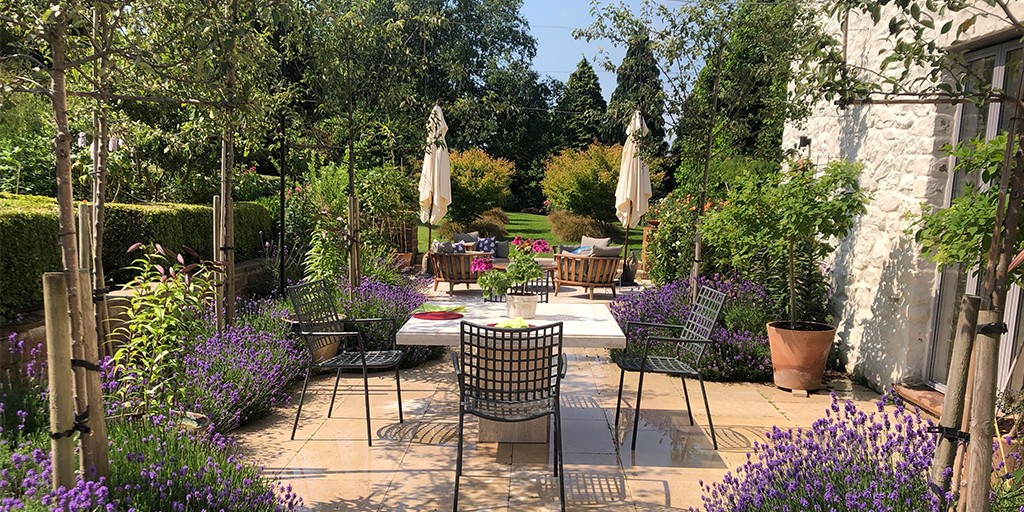 Every year the National Garden Scheme celebrates the many benefits to our health and wellbeing that can be found in gardens, both as a gardener and as a visitor. It's especially wonderful when people who open their gardens for the National Garden Scheme do so not only because of the joy it brings others but also because they are motivated to raise funds for one, or all, of our nursing and health beneficiaries. Jenny Lloyd is one such garden owner – this is her story:
"In 2004 my mum became terminally ill with bowel cancer. She was living on the family farm at Highfield in Monmouthshire. During her final months she received dedicated, compassionate, gentle care and support from the wonderful Macmillan nurses.
"From their first visit, I was struck by the immense capacity for selfless care that these nurses offer. Our farm isn't isolated but there are no close neighbours and no street lighting. Yet they would arrive at 10pm, at a stranger's house, to care for my very sick mother and sit up all night with her to allow me to catch a good night's sleep, knowing that I would be woken up if needed. I felt indebted to them for their help, their kindness and their humanity during this challenging time.
"So, we decided that we would develop and open our garden in Cheshire to raise money for these amazing nurses through the National Garden Scheme. When we moved back to Highfield Farm in 2015, we committed to renovate and open the garden here in memory of my mum and to continue with the fund raising. We also both joined the Gwent County Team to help with the wider effort.
"On open garden days, when I am asked about fundraising, I explain my admiration for Macmillan nurses and this often develops into moving conversations with our visitors about their personal experiences and their gratitude to the nurses for their support. This not only provides a meaningful context for the garden opening and the visitors' donations, but also a real sense of fulfilment for participation in the National Garden Scheme.
To date, we are proud to have raised £35,000."
Visit Highfield Farm this summer. Find out more by CLICKING HERE
For more about our funding of Macmillan Cancer Support click here
This story was originally published in The Little Yellow Book of Gardens and Health 2022 – you can view it here