Gardeners Lodge Shropshire; Testament to life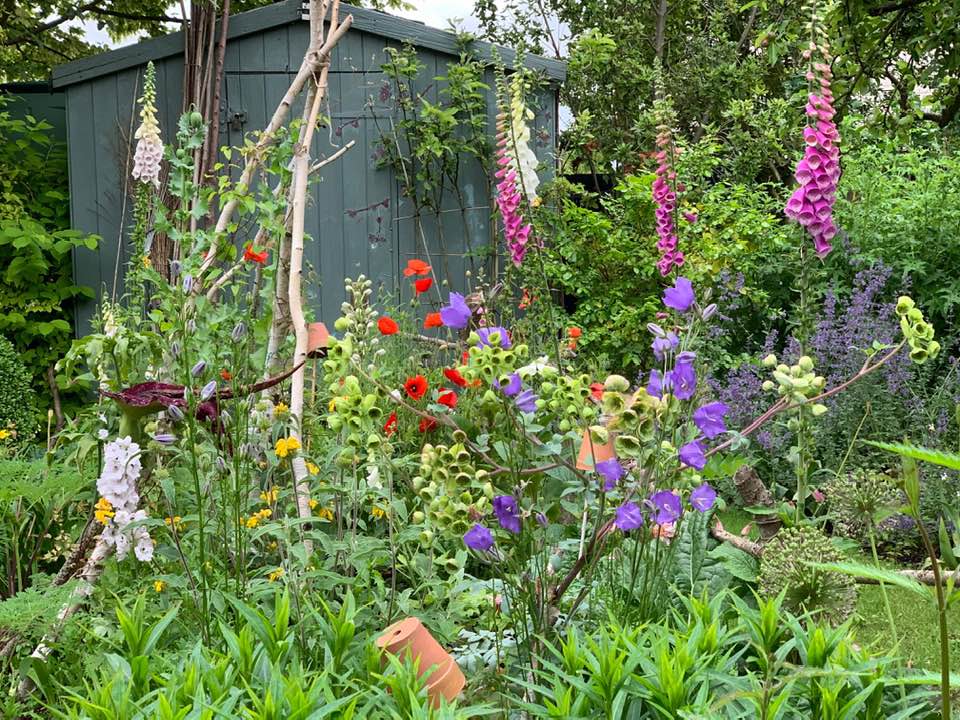 When Amanda Goode lost her daughter to cancer, and the much hoped for baby she was carrying in 2016, it was her garden that helped Amanda find respite from her grief and started her on a journey to recovery.
"Friends and colleagues at work (I am a designer of textiles and university lecturer) so generous in their support and care, kick-started my gardening lifeline by gifting to me, dedicated in Harriet's name, an olive tree. This fascinating, gnarled and aged specimen brought back loving memories of a six-week drawing and research trip, we had taken all together, when the children were small."
It was when Harriet's husband, Richie, shared with Amanda a piece Harriet had written, poetically and joyously describing the day, in Croatia, when he had asked her to marry him; the sticky burrs from the surrounding plants catching on her dress as they made their way along a winding path to a rocky cove, that Amanda felt the seed was sown and she knew what to do.
She would dedicate her small suburban garden at Gardeners Lodge in Shropshire to her daughter, drawing on Harriet's diary and her remembrances to create a garden in her memory.
Join Amanda now for a visit to her garden, to the warm regions of the Mediterranean and the spicy colours of Sri Lanka that seamlessly flow in this beautiful space …
More about Amanda's garden
The garden is dedicated to the memory of Amanda's daughter, Harriet Charlotte Clarke, who died of cancer in 2016, aged 31. Inspired by Harriet's writing and images of the places she had visited, Amanda decided to develop her garden as a testament to her daughter's life.
Joyful, colourful and inspired planting shows this off as a designers garden. Drawing on her rich experience in textiles the garden is a beautifully composed quilt of palettes and places. The gentle colours of a cottage garden, the spiced reds of India, the shaded Mediterranean. A 'cartoon' fence and compost bins shaped like bee hives, a plethora of pots to be moved into position for the perfect pastiche, seats and coloured textiles, this is a garden designed to please the eye and rest the soul.
It is a garden that attracted hundreds of visitors last year after we shared Amanda's story and she spoke on local radio about the healing power of gardening – you can read her story here 'A Garden for Harriet'.
Be sure to visit Gardeners Lodge when it opens again, but tread lightly on this perfect poem to a much loved, much missed daughter. Click here for details.
This film is being released during our Gardens and Health Week. For more information click here.
If you enjoyed this content please consider making a donation to help us continue to support our nursing and health beneficiaries
MAKE A DONATION TO SUPPORT OUR NURSES