Havoc Hall, Yorkshire; in harmony with nature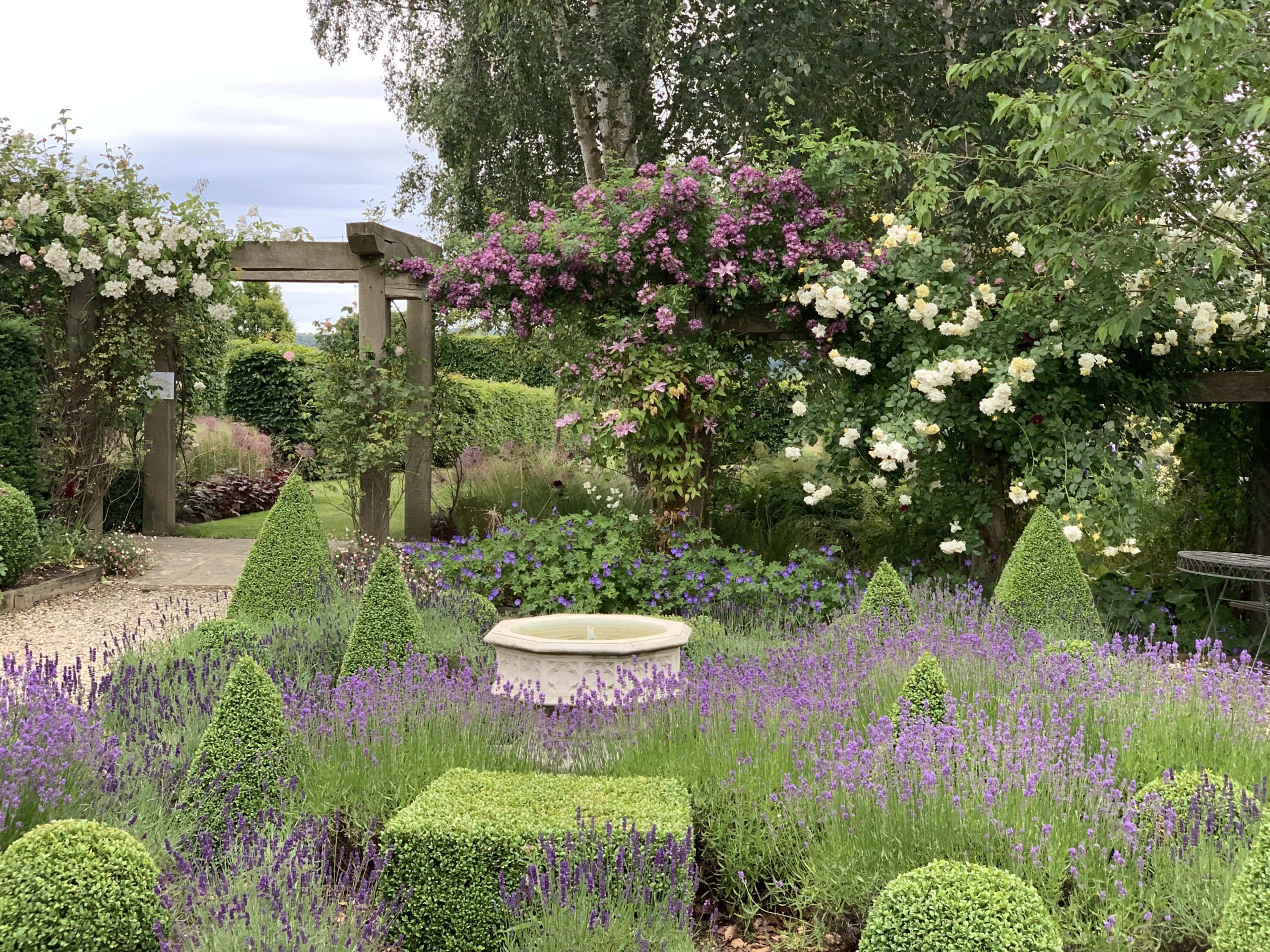 At the southern end of the North Yorkshire Moors National Park, in the Howardian Hills AONB, Havoc Hall sits in a four acre plot at the edge of the village of Oswaldkirk. David and Maggie Lis bought the 1930's house in 2008 and have spent the last 12 years creating a spectacular garden from the blank canvas of lawn and paddocks that they inherited. Enjoy a wonderful private tour of the garden with David:
A closer look
A garden of 12 main areas, the individual gardens range from the formal knot garden and herbaceous gardens, to a wildflower meadow and large pond, woodland walk and, new this year, prairie themed beds have been developed within the existing symmetrical layout of hornbeam hedges and topiary. Topiary is a theme across the garden; the entrance drive is lined with pyramid shaped field maples, the Courtyard area has Portuguese Laurel lollipops, the Fountain garden is based on a range of box shapes and the silver garden features four Pyrus Salcifolia lollipops.
In midsummer, a large collection of shrub, climbing and rambling roses are a particular highlight across the knot, herbaceous and east gardens. In addition, there are two rose covered pergolas as well as a rose arbour and, especially magnificent, is a large ornamental cherry tree smothered by Rosa Paul's Himalayan Musk.
This year is the tenth anniversary of opening for the National Garden Scheme and, although the scheduled June opening has been cancelled, the garden may hopefully open later in the summer both for a pop-up National Garden Scheme Open Day and by arrangement for group visits.
Havoc Hall is featured in this June's edition of The English Garden magazine. For more information about the garden click here
If you enjoyed this content please consider making a donation to help us continue to support our nursing and health beneficiaries.
MAKE A DONATION TO SUPPORT OUR NURSES