Hole Park, a spring beauty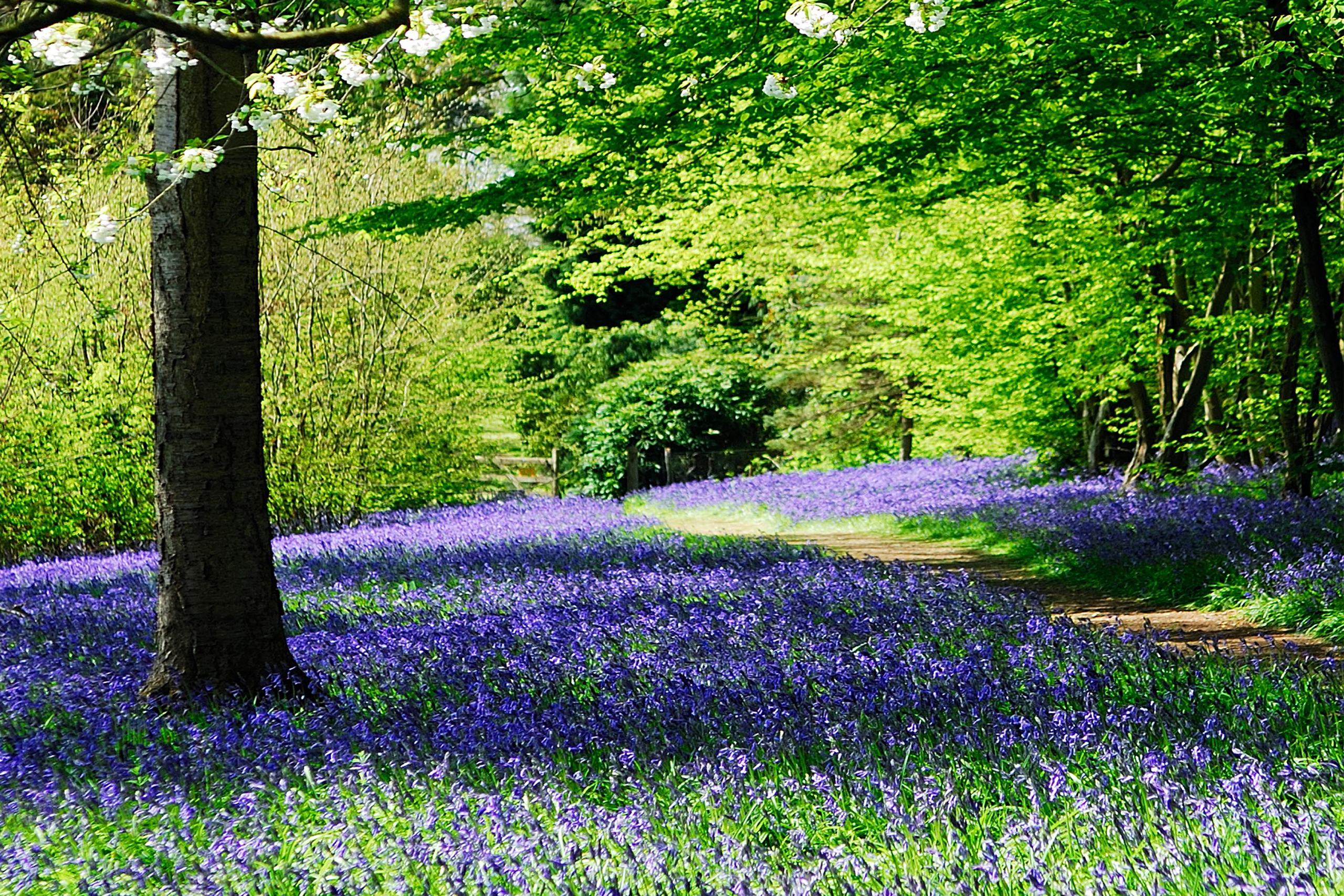 Hole Park in Kent is proud to stand among the group of gardens that first opened in 1927 when the seed for the National Garden Scheme was planted. Laid out out by the present owner, Edward Barham's great grandfather the 15 acre garden is surrounded by parkland with beautiful views. It contains fine yew hedges, large lawns with specimen trees, walled gardens, pools and mixed borders combined with bulbs, rhododendrons and azaleas. The massed bluebells in the woodland walk make spring an especially good time to visit.
"We are very sorry that we have not been able to open for our National Garden Scheme charity days so far this year," says Edward. "The garden is very quiet without you all and I hope you enjoy this tour filmed by our gardeners, as an appetiser than will entice you to visit soon."
A closer look…
Situated in the beautiful rolling hills of the High Weald, Hole Park affords the visitor an opportunity to enjoy a peaceful garden of great beauty far away from the crowds with. With a very personal feel and of a very different character to its popular neighbours the large gardens of 15 acres were designed and created by the owner's great-grandfather in the early 1920's when extensive yew hedges were planted and these, together with fine trees, broad lawns and old walls provide the background for all varieties of plantings as well as the pools, statuary and pleasant places to wander at will. There are splendid views over the beautiful parkland to Rolvenden's famous 18th Century postmill and out into the Weald of Kent beyond. In the meadow garden to the north of the house, daffodils in great variety are followed by flowering shrubs and trees, rhododendrons and azaleas and the dell pond makes a cool feature throughout the year. In late April the bluebells in the woodland walk are unrivalled in intensity. During high summer the tropical border is a delight with the unique Hole Park blue agapanthus. To close the season, Autumn colours are a speciality making the garden truly a sight for all seasons.
Find out when the garden next opens here
If you enjoyed this content please consider making a donation to help us continue to support our nursing and health beneficiaries.
make a donation to support our nurses