Ginger biscuits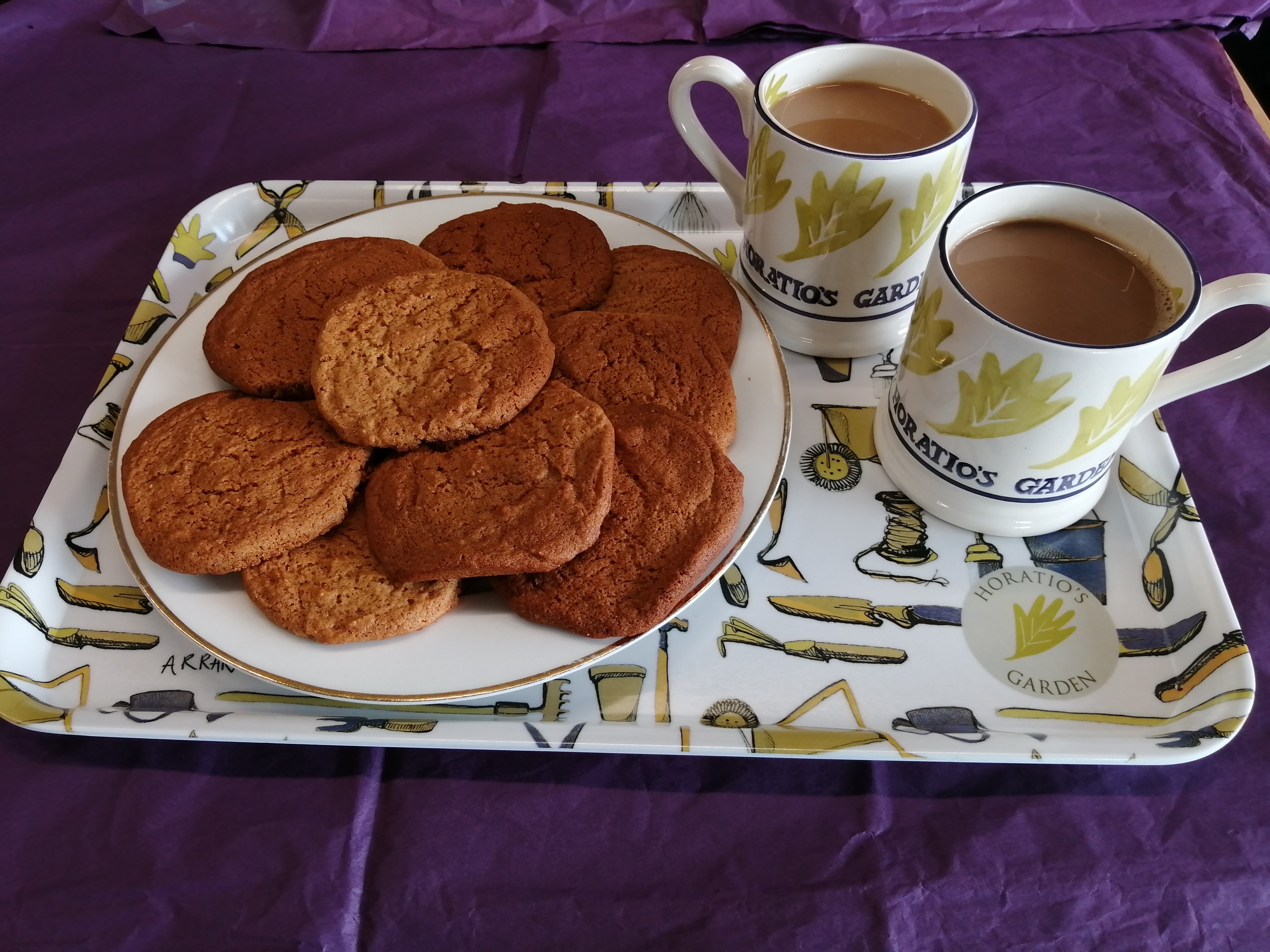 The National Garden Scheme has been supporting Horatio's Garden since 2015 and has donated £330,000 to-date to help the charity create and care for beautiful accessible gardens in NHS regional spinal injury centres.
Horatio's Garden supporter, Emma, shares her mum's secret recipe for ginger biscuits. The warmth of the ginger and the combination of crisp and chewy will bring plenty of comfort and joy this November!
Prep time: 10 minutes
Cooking time: 20 minutes – but check at 15!
Instructions
Pre-heat oven to 180C. Grease two baking trays with butter.
Melt the sugar, butter/margarine, and syrup in a pan. Do not boil.
 Sift in the dry ingredients and mix well.
Fold in the beaten egg.
Make small balls with a teaspoon of the mixture.
 Bake for 20 minutes, check after 10minutes.  They should be golden and 'crazed' all over.
_________________________
If you enjoyed this content please consider making a donation to help us continue to support our nursing and health beneficiaries.
Ingredients
7oz sugar
4oz golden syrup
4oz margarine or butter
12oz self-raising flour
2 tspn ground ginger
¼ tspn cinnamon
1 level tspn bicarbonate of soda
1 beaten egg