Saffron and orange cake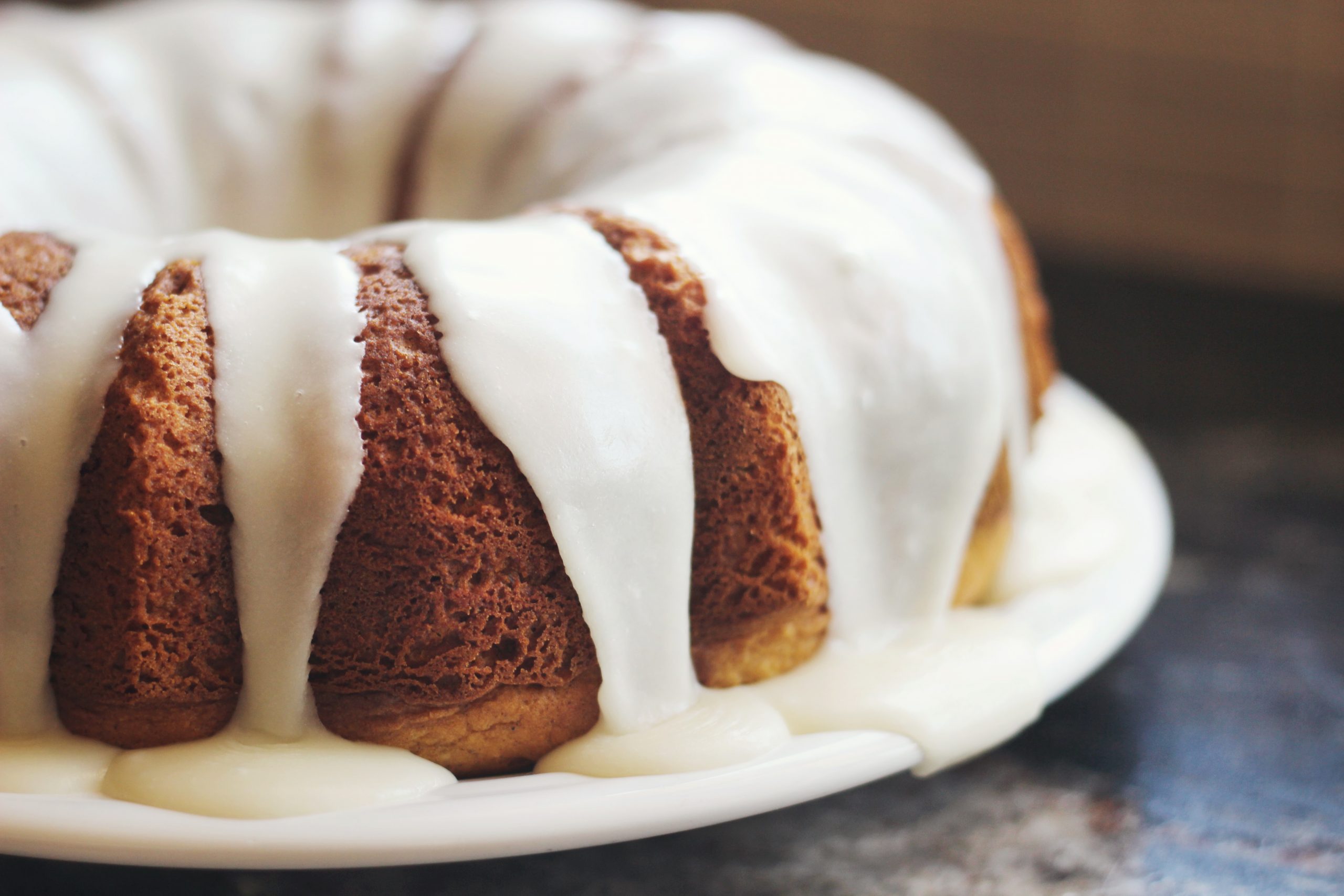 With many of us winding up for Christmas, hospices across the country will be staying open throughout the festive period. Christmas can be a difficult and lonely time, as many families prepare to spend their last Christmas together, or face their first Christmas without a loved one. Hospice nurses and carers always go the extra mile to make Christmas extra special, whether patients are in a hospice, or being cared for at home. This might mean making sure that Christmas dinner is served just right, creating a winter wonderland for a small child, or just being there with a slice of cake and a cup of tea.
For those of you who want to try something a little bit different from the traditional mince pie this year, Stina, who works in Hospice UK's fundraising team, has shared a recipe for a Swedish traditional Christmas treat, a gorgeous Saffron and Orange cake.
Instructions
To simply make your own almond paste, start by blanching the almonds. Then put the almonds, the icing sugar and a few drops of almond essence in a blender and mix until smooth. Add in a little milk, just enough to make it come together to a firm paste. Keep in the fridge for about half an hour to make it easier to work with.
Pre-heat the oven on 175°C. Butter your tin and then cover the base and the sides with a thin layer of fine breadcrumbs to prevent it from sticking.
Ground the saffron together with a little of the sugar. This will release the flavour better.
Whisk the rest of the sugar with the butter until creamy and then add the saffron. Add the eggs one by one while continuing to whisk the mixture.
Grate the almond paste and add to the mixture together with the orange zest. Combine the flour with the baking powder and add this to the mixture with the milk. Mix until just smooth, taking care not to overmix it.
Pour into the tin and bake for 30-40 minutes until a skewer comes out clean. Let the cake cool a little before turning out.
For the icing, mix the icing sugar with some orange juice and pour over the cake. Decorate with orange zest.
_________________________
If you enjoyed this content please consider making a donation to help us continue to support our nursing and health beneficiaries.
½ g saffron
300g sugar
125g soft butter
4 eggs
100g almond paste (50g almonds, 50g icing sugar, ½ - 1 tbs milk, a few drops almond essence)
Zest of an orange
400g plain flour
1 ½tsp baking powder
2tbsp milk
Breadcrumbs to line the tin (Ideally a patterned 2 litre bundt tin, but a springform cake tin will also work)
For the icing:
150 ml icing sugar
½ - 1 tbsp orange juice
Decoration: