Summer berry pavlova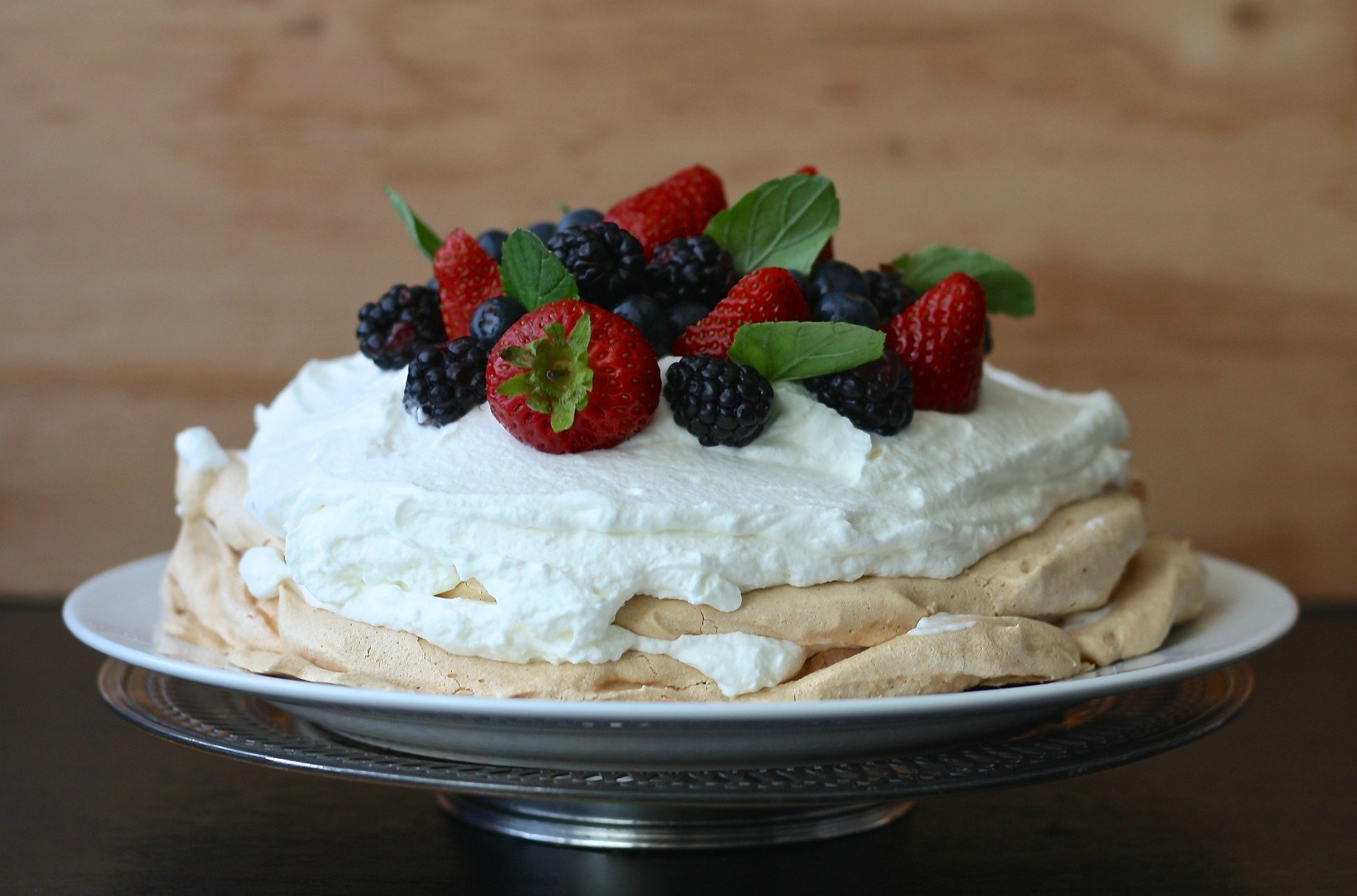 Sunday lunches with family? Learning to cook with grandma? Dad's famous cakes? Often the food we love comes attached to precious memories with family and friends.
This March, our beneficiary Hospice UK, are bringing communities together and raising vital funds with their Taste of Home dinner parties – and it couldn't be simpler to get involved. All you need to do is gather friends, family or colleagues, and share your favourite recipes.
For this month's recipe, Hospice UK ambassador, Gloria Hunniford, shares her #TasteOfHome – a delicious, summer berry pavlova.
Instructions
Preheat the oven to 150°C / 300ºF / Gas Mark 2. Draw an 18cm circle on a sheet of non-stick and place the paper marked side down on a baking sheet.
Whisk the egg whites in a large bowl until stiff. Whisk in half the sugar, and then fold in the remaining sugar with the vanilla essence, vinegar and cornflour.
Spread the meringue over the circle and bake for about 1 hour, until crisp and dry.
Transfer to a wire rack to cool, and then peel off the paper.
Whip the cream until stiff. Place meringue on a flat serving plate.
_________________________
If you enjoyed this content please consider making a donation to help us continue to support our nursing and health beneficiaries.
MAKE A DONATION TO SUPPORT OUR NURSES
Ingredients
3 egg whites
174g caster sugar
½ tsp vanilla essence
½ tsp white wine vinegar
1 tsp cornflour
300ml double cream
350g fresh fruit (raspberries, strawberries, blueberries)