Chocolate cake in a mug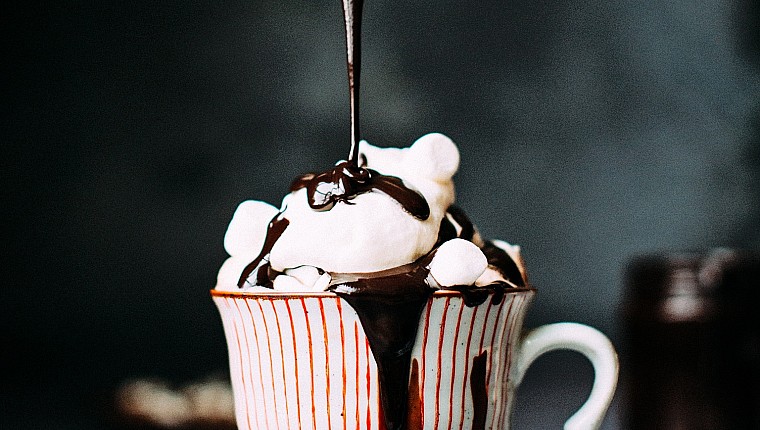 Be creative with this simple but wonderful recipe for chocolate cake in a mug. Don't stop at just the sponge, add hazelnuts or chocolate spread to the recipe for extra decadence.
We fully approve of whipped cream and chocolate sauce as an added extra on the top too, just remember to use your biggest mug possible!
Instructions
Add all the dry ingredients to your biggest mug and mix well.
Add the egg, vanilla essence and either melted butter or oil, and mix thoroughly.
Pour in the milk and stir again.
Add chocolate of your choice, chocolate bar chunks are a great alternative if you don't have any chocolate chips and make nice gooey bites throughout the cake.
Put your mug in the centre of your microwave and cook on high for 2 – 3mins, or until it has stopped rising and is firm to the touch.
The cake may rise over the top of the mug (which is fine) but make sure to watch it cook.
Allow to cool a little.
Add any extras like whipped cream, chocolate sauce or some chocolate shavings.
_________________________
If you enjoyed this content please consider making a donation to help us continue to support our nursing and health beneficiaries.
Ingredients
4 tbsp self-raising flour
2 tbsp cocoa powder
4 tbsp caster sugar
1 egg
3 tbsp milk
3 tbsp melted butter or oil
1/4 tsp vanilla extract (orange or peppermint work too)
3 tbsp chocolate chips (or chunks of a chocolate bar)