Jo Whiley joins the National Garden Scheme as a new Ambassador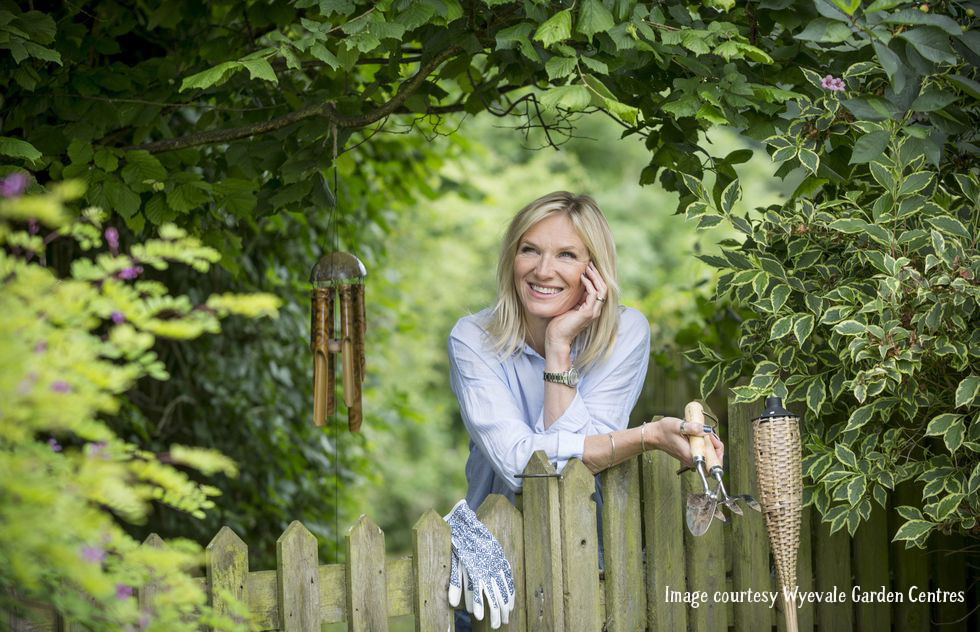 The National Garden Scheme is delighted to welcome Jo Whiley, one of the country's best-known pop music journalists and DJs, as its new Ambassador.
Commenting on her appointment George Plumptre, CEO of the National Garden Scheme said: "We are all thrilled that Jo has agreed to join us as an Ambassador. Her enthusiasm for the power and solace of gardens for health and wellbeing, fit seamlessly with our work at the National Garden Scheme. Having Jo on board will help to raise the profile of our gardens and encourage more people to discover the pleasures of visiting gardens."
Jo says about becoming an Ambassador for the National Garden Scheme, "I am so thrilled to have been asked. I knew about the National Garden Scheme but I had no idea how much money the gardens raise and give away to nursing charities every year. The garden owners are clearly so generous, I love the idea of them inviting people in to share their garden and have a lovely tea. The pandemic has shown me and everyone how important gardens are for our health and wellbeing and the National Garden Scheme has been doing this for years – it's a great organisation." 
More about Jo

Jo Whiley is one of the UK's best-known pop music journalists and DJs and has spent all her career in radio journalism, with occasional stints in television programmes, notably as a guest presenter on Top of the Pops.  She has hosted her own shows on BBC Radio 1 including, for many years the lunchtime Jo Whiley Show, before moving to BBC Radio 2 in 2011 where she currently presents a weekday evening programme. 
Jo is equally well known for her work as a DJ and presenting major festivals – in particular Glastonbury where, among others, she has interviewed Adele, Dolly Parton, The Killers and Lionel Richie. 
From spending time as a child on her grandparents' allotment, gardening has become an increasingly important part of Jo's life, focused on the garden she has made at her Northamptonshire home. In a 2021 interview with Country Living magazine Jo said that radio and gardening combine really well, their slow pace suit contemplative types like her and "the studio, like the garden, is solitary and intimate." In recent years Jo has been a guest presenter at both Chelsea and Hampton Court Flower Shows. 
Lead image courtesy of Wyevale Garden Centres