John's Garden, Staffordshire; step into nature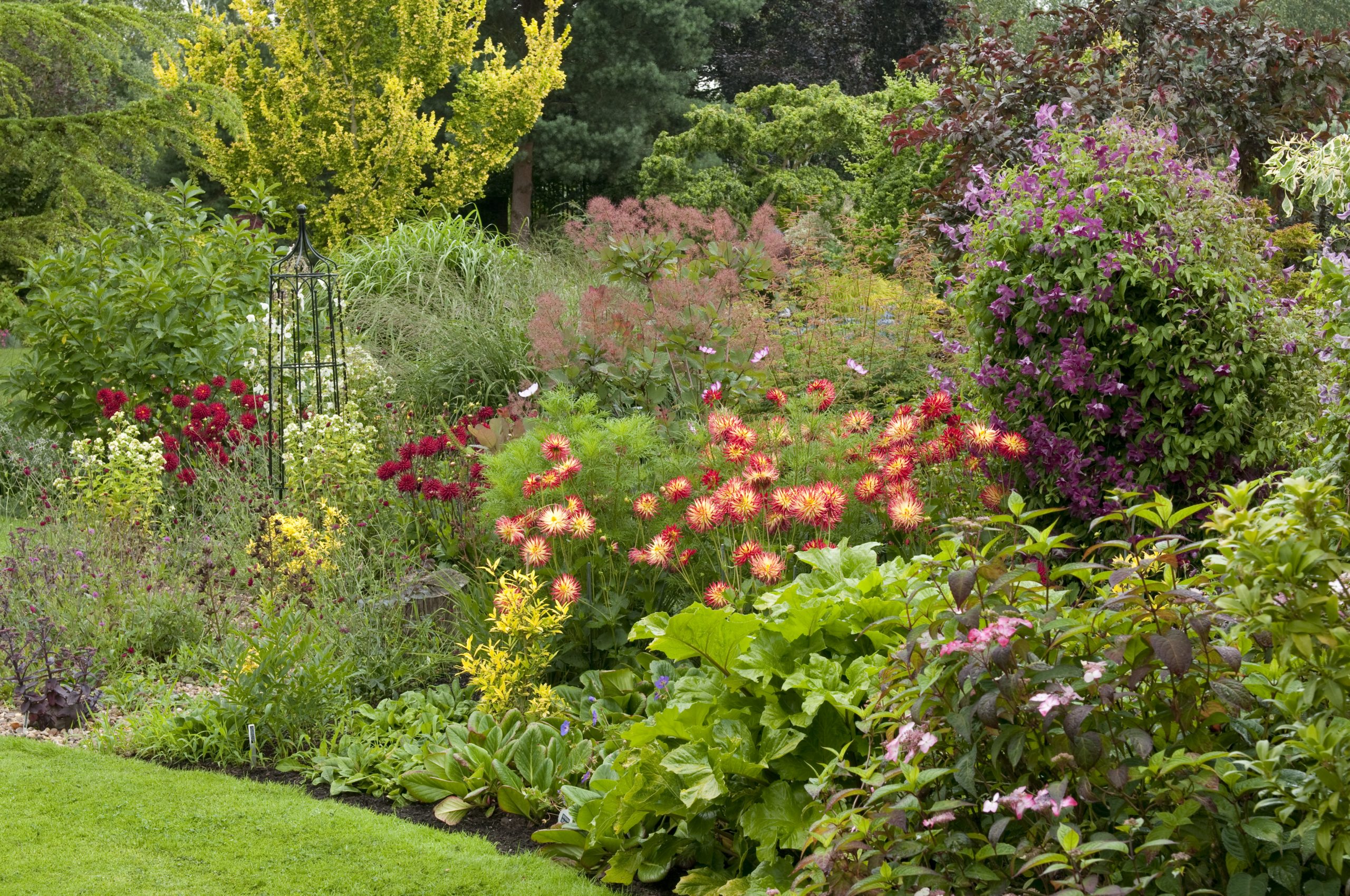 'John's Garden' at Ashwood Nurseries is the private garden of renowned nursery owner John Massey. A plantsman's garden for all seasons, this is a garden created with passion and in close partnership with nature. Join John now for a virtual visit:
A closer look
Over the last twenty years John, with the help of a dedicated team, has been developing this lovely private garden behind Ashwood Nurseries. It has a huge plant collection and many innovative design features in a beautiful canal-side setting. There are informal beds, woodland dells, a stunning rock garden, a unique ruin garden, an Anemone pavonina meadow and a wildlife meadow. Fine displays of bulbs, spring-flowering plants including hepaticas, together with a notable collection of Malus and Amelanchier and four acres set aside for wildlife, create a wonderful retreat.
"I love ferns and am passionate about conifers," says John. "This is a garden that is not just about well informed planting but about the memories of people who so generously gave plants, inspiration and knowledge over the years to make the garden what it is."
Although John's dogs, Poppy and Willow bring "their own brand of chaos" to the garden this is a place where the nurturing of plants and the inclusion of nature sit in harmony.
"There are so many people involved in the creation of the garden including head gardener Nigel Hopes and his team, together with Tom Woodhall, our wildlife conservationist, who created the wildlife meadow. I'd also like to mention former head gardener Adam Greathead, who died too young and was such an inspiration in the recent development of the garden," adds John.
Credits: film production Phil James; music composed and performed by Phil James.
If you enjoyed this content please consider making a donation to help us continue to support our nursing and health beneficiaries.
MAKE A DONATION TO SUPPORT OUR NURSES