Maggie's: Recuperative space and emotional support for people living with cancer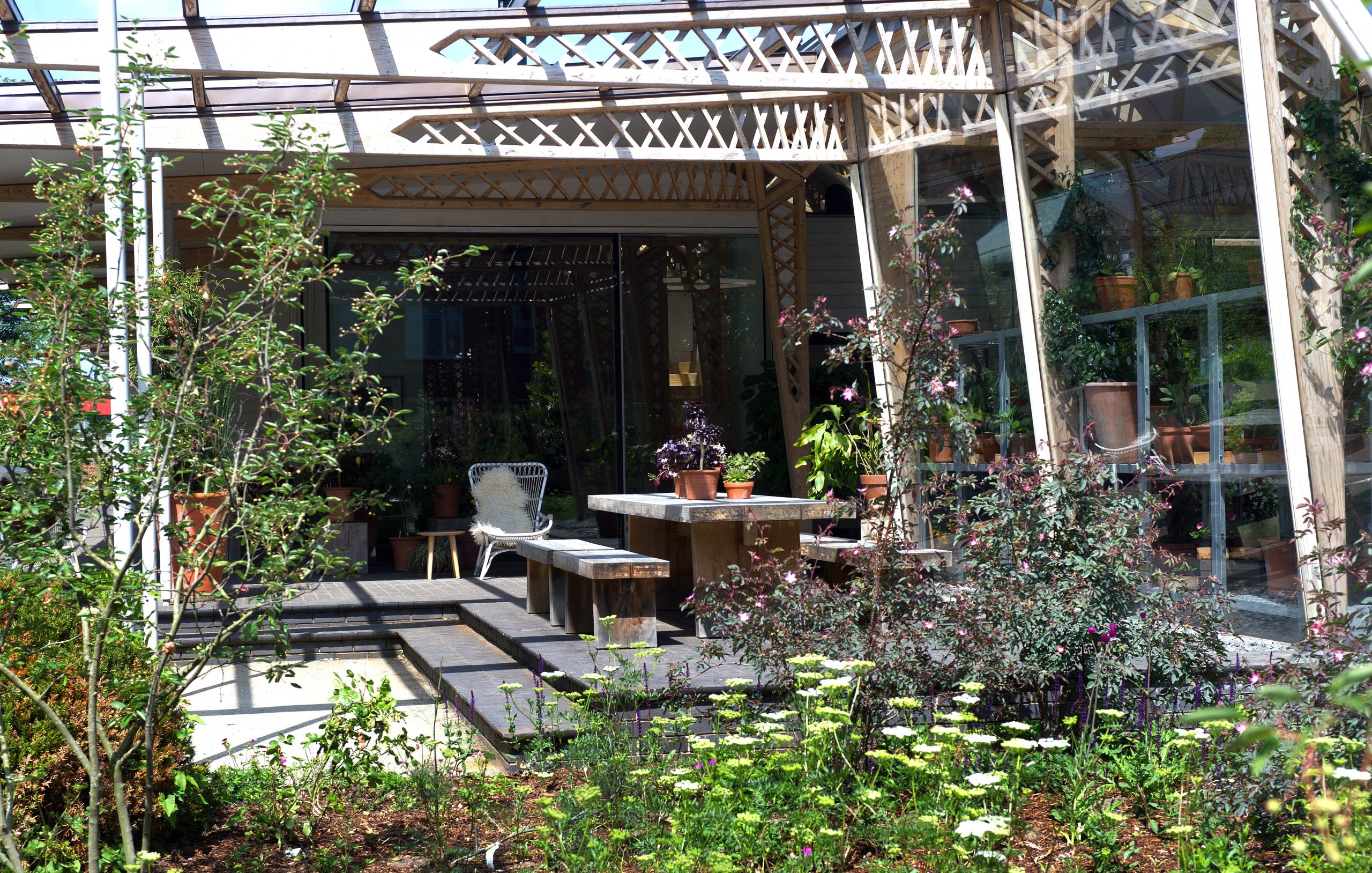 Maggies, the charity which provides free support and information for people living with cancer are renowned for the beautifully designed gardens which complement their architect designed buildings. Part of the Maggie's philosophy has always been that a garden, however small, provides recuperative space and emotional support for people. The National Garden Scheme is committed to supporting Maggie's with a series of annual donations to fund the creation of gardens for new centres.
Award winning landscape designer Dan Pearson has done two gardens for Maggie's Centres, in Manchester and West London and here he gives us a tour of both, offering us a glimpse into his thought process behind the designs and checking in on how the gardens are looking.
A closer look
Maggie's Manchester, designed by world-renowned architect Norman Foster (above), is surrounded by a characterful garden designed by Dan. Amongst the planting sits a  glass house and vegetable garden which are both used by people with cancer to chat together as they plant, weed and sow.
Maggie's West London (above), designed by Richard Rogers, has a series of courtyards and bright green planting pops out against the orange walls of the centre. A path leads invitingly from the grey imposing hospital  and in spring the blossom makes your heart lift. The centre sits at a crossroad of two busy roads but somehow Dan's planting cushions both the noise and pollution from the cars and buses.
Dan's Top Tips:
Garden wherever you can, all you need is a window box or a pot or two to set yourself off with a project.
Growing vegetables or something to eat is a lovely way to nurture something and get results that can be taken into the kitchen. To be able to say it's from the garden, even just a small portion of your meal, is a wonderful thing.
If want to grow plants that flower fast during the lockdown so you can see the results quickly, nasturtiums and sunflowers are both good options.
This film was released during our Gardens and Health Week 2020. For more details on 2021 click here
If you enjoyed this content please consider making a donation to help us continue to support our nursing and health beneficiaries
MAKE A DONATION TO SUPPORT OUR NURSES