Sussie Bell's nettle soup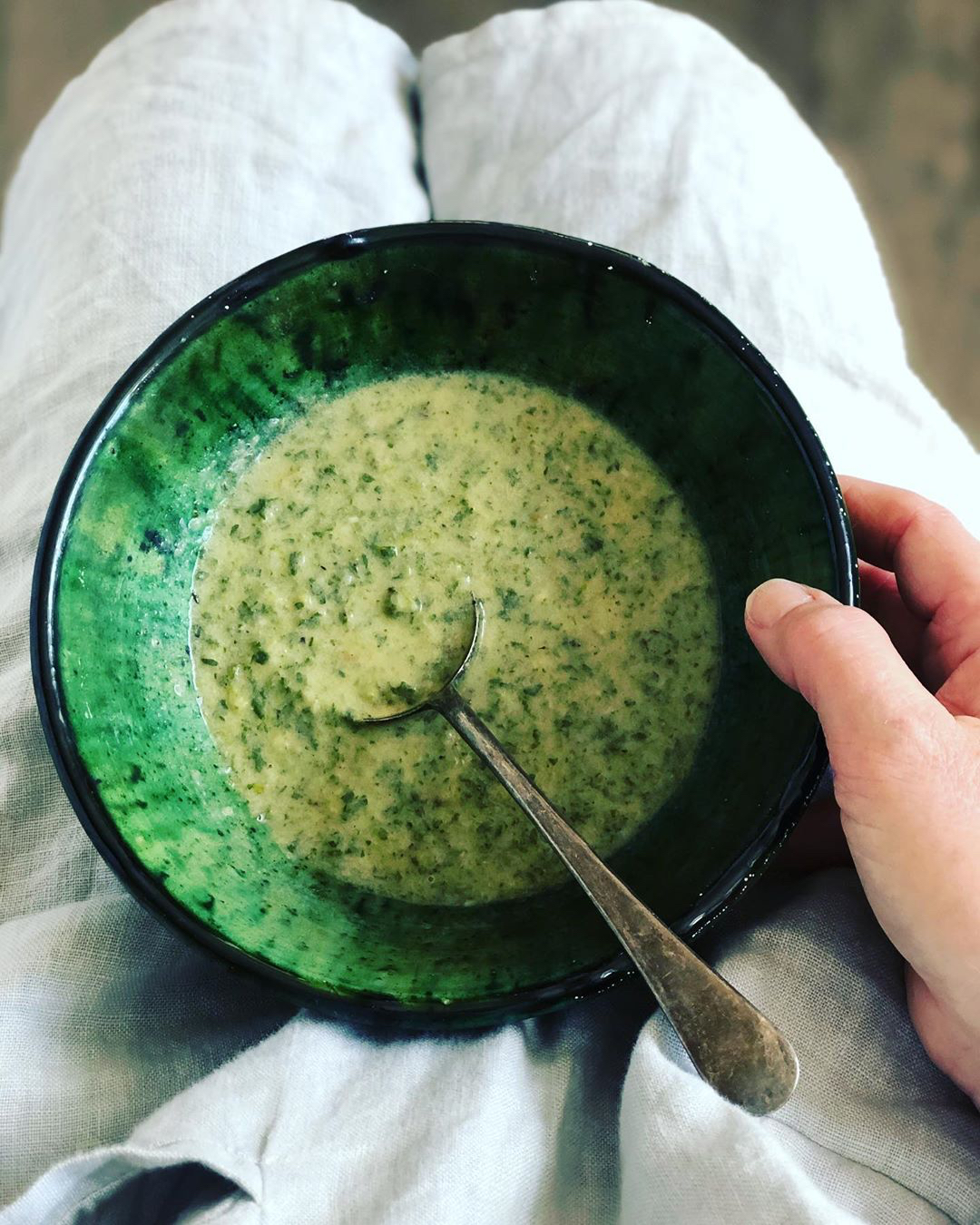 If you want to get rid of your garden nettles – eat them! They are a great source of iron and vitamin C – but remember to wear gloves when picking as the stinging feeling can last for hours.
Cooking time: 25 minutes
Serves 4
Instructions
Don a pair of gloves and use scissors to cut a colander full of nettle top shoots. Avoid big stems. Spring is the perfect time.
Fry the onions till soft, then add the celery, potato and celeriac.
Season with mixed herbs or thyme and pepper.
Add the stock after 5 mins and let it cook for a further 10-15mins.
Add the nettle leaves, simmer for 1-2 mins.
Blend the soup and then add the butter and crème fraiche and a bit of nutmeg.
Season more if required.
_________________________
If you enjoyed this content please consider making a donation to help us continue to support our nursing and health beneficiaries.
MAKE A DONATION TO SUPPORT OUR NURSES
Photograph by Sussie Bell
Ingredients
1 tbsp of olive oil
1 onion, chopped
1 stick of celery
1 large potato (diced)
1 handful of diced celeriac (optional)
750 ml of vegetable stock
Thyme or/and mixed herbs
1 colander full of nettles (just the top shoots, no big stems)
25g of butter
3 tbsp of crème fraiche (or cream)
Freshly grated nutmeg to taste