New plan calls for urban wetlands to help 'level up' inequalities in wellbeing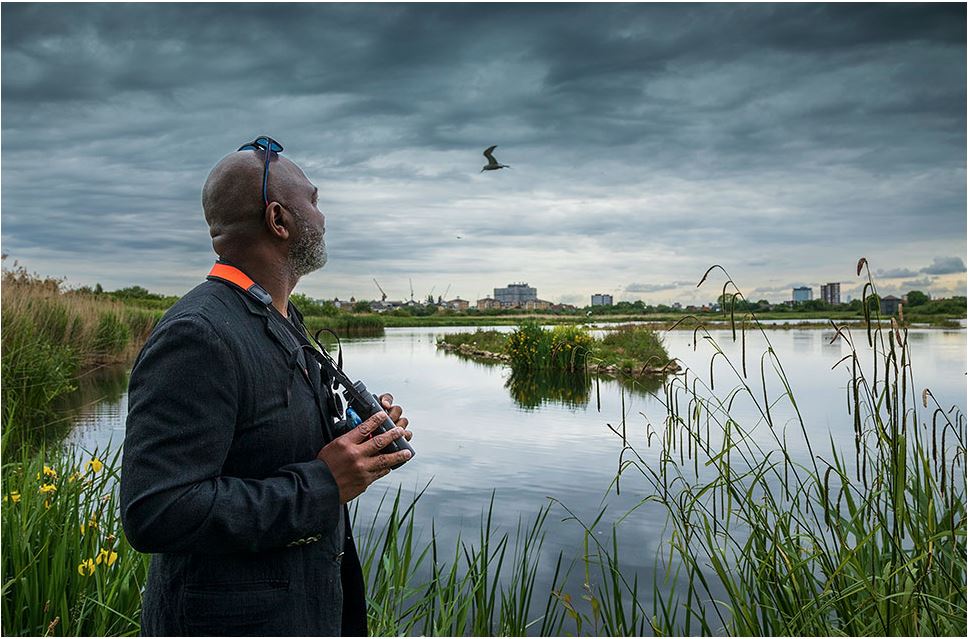 Creating wildlife-rich wetlands like ponds, streams, wetland parks and rain gardens in deprived urban communities could help level up inequalities in wellbeing across the UK, according to a new report launched this summer.
Currently, people in the poorest urban and ethnic communities are twice as likely as those in more affluent groups to live in neighbourhoods without good quality blue or green spaces. Some research suggests this differing access to nature-rich areas could be associated with health inequalities.
The Wildfowl & Wetland Trust's (WWT) Creating Urban Wetlands for Wellbeing. A Route Map' outlines how high-quality wetlands could help tackle these inequalities, often more effectively than other forms of nature.
The report highlights how wetlands can help low-income urban communities, which are frequently most at risk from the harmful impacts of poor mental health and the climate crisis, through relieving stress, cooling cities, reducing air and water pollution, alleviating flooding and boosting biopersity.
In addition, the report outlines how blue spaces (environments that feature open water, such as wetlands) directly reduce stress more than green spaces alone. This could be due to the particularly wide range of stimuli wetland nature provides which engage all the senses. The light, soundscapes, changing patterns on water, and meaningful personal associations associated with aquatic settings may all reduce stress.
The powerful calming effect of blue space is further demonstrated by a study of 16,000 people across 18 countries, which found that frequently visiting 'watery' nature decreased mental distress. Just 10 minutes spent in urban wetlands can be enough to improve a person's mood.
People also socialise more in blue spaces, helping to build community cohesion and reduce social isolation. And restored linear wetlands, such as rivers, provide opportunities for physically active travel and leisure in space-limited towns and cities.
WWT is working with the Mental Health Foundation (MHF) and the NHS, prescribing wetlands in London for people experiencing poor mental health with limited resources.
Dr Ben Plimpton, Project Manager from the Foundation, commented:
"Initiatives such as WWT and MHF's Blue Prescribing at London Wetland Centre can be particularly effective at improving people's mental health – and may sometimes prevent the need for crisis support. Initial assessment of social prescribing has shown that the average wellbeing value of wetland social prescribing was £4,848 per person, compared to £1,084 and £1,127 per person for arts engagement and sports participation respectively. Increasing structured access to city wetlands for those with limited resources, as our scheme does, could be one of the simplest ways to lift people's wellbeing in urban areas."
The route map details how nature-rich wetlands can be created in a range of urban settings at a variety of scales, allowing them to fit in any urban space, including:
installing simple drainpipe wetlands in backyards and gardens
building new rain gardens during street repair work and neighbourhood improvements
restoring streams and rivers flowing through neighbourhoods
creating parks centred on wetlands that provide a wellbeing resource for whole communities
It recommends creating and restoring wetlands where they can best reduce health inequalities, such as in areas without access to nature, where deprived communities and neighbourhoods are at risk of flooding and overheating as the climate crisis escalates.
The report urges governments, businesses and civil society to play their part in creating and restoring urban wetlands that can help to level up wellbeing. In particular, restoring wetland nature to urban areas should be a major part of the Government's plans to level up opportunity across the country, with a new legal duty on councils and developers to provide access to nature.
Dr James Robinson, Director of Conservation at WWT, said:
"Most human settlements grew around a water source and wetlands long used to be an integral part of our great towns and cities. However, increasingly new developments have swallowed many of them up. Worryingly, there are no UK-wide plans to increase the amount of blue or green nature in urban areas, despite the huge value they provide. London's natural spaces alone save the NHS £950M annually."
WWT are experts at protecting, restoring and building new wetlands but to do this at scale, including in urban areas, more support and funding from the public and private sectors is needed. The opportunities that wetlands offer to enhance and extend our lives are established – but they are not being grasped. WWT's route map released today provides a clear plan of how this can be achieved.
David Lindo, 'the Urban Birder', who supports WWT's call for more urban wetlands, said:
"I grew up in London and the River Brent was a lifeline for me as a child. I became absorbed in its wildlife and it sparked my lifelong love of birds and boosted my mental wellbeing. Everyone should have access to that and it's imperative that decision-makers consider how to incorporate wetlands into our urban spaces – sooner rather than later. Wetlands could offer national and local government a win-win situation helping them reach their levelling up, climate change, nature and health targets all at the same time. It's time to start thinking smart."
Read this article in full on the WWT website here
Read more about the National Garden Scheme and WWT partnership here