New wellbeing garden being developed in New Longton, Lancashire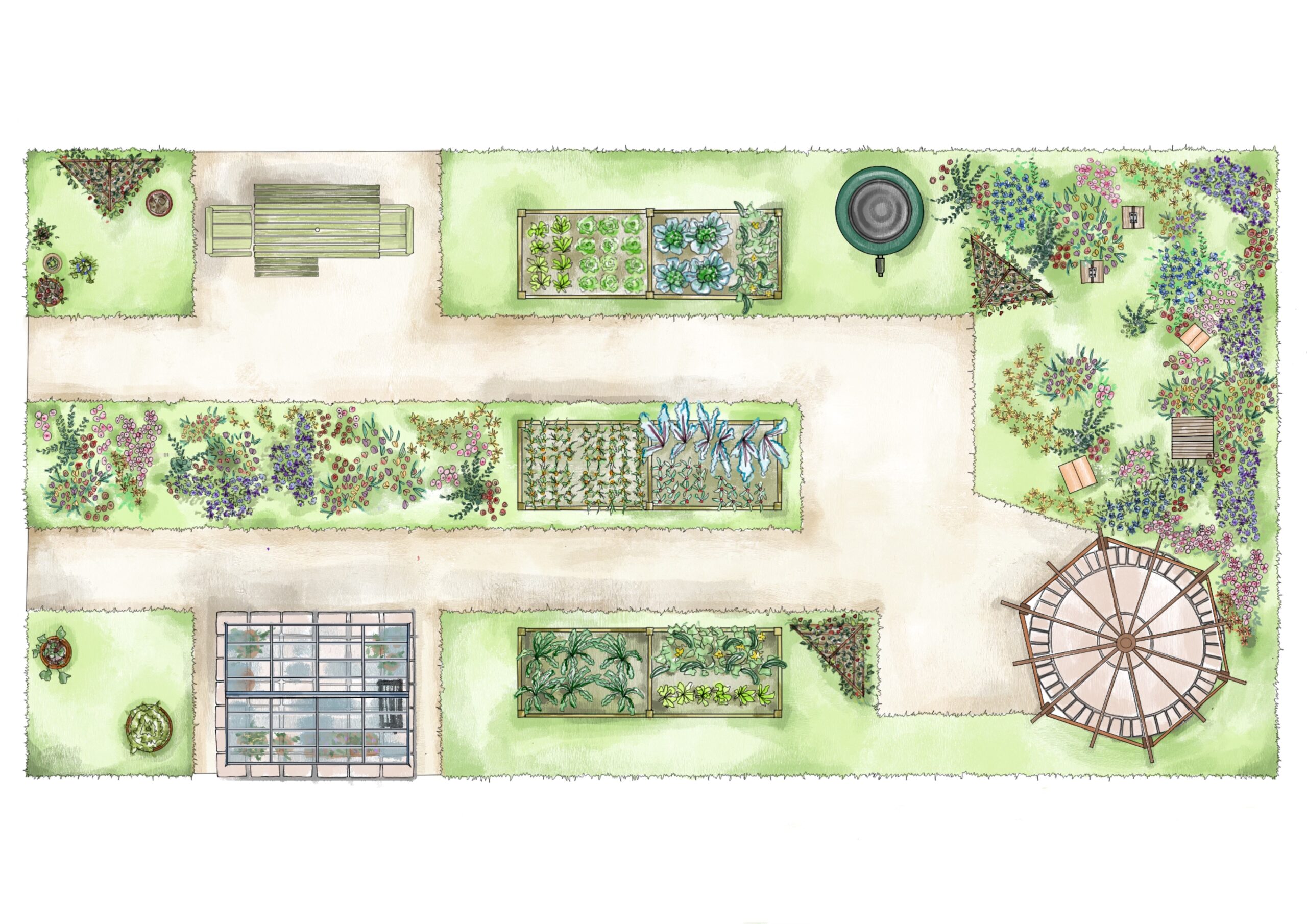 Corrie Llewellyn is a Queen's Nurse working in a general practice in New Longton, Lancashire. At the surgery, both Corrie, as project lead and co-lead practice nurse Lindsey Whiteley, are busy working on developing a health garden project supported by the NGS Elsie Wagg (Innovation) Scholarship. This is Corrie's story which originally appeared in the Lancashire Post in August 2023.
My name is Corrie Llewellyn, I am a Queen's Nurse working in a general practice in New Longton. At New Longton Surgery, both myself as project lead and co-lead practice nurse Lindsey Whiteley, are busy working on developing a health garden innovation project. This project has been funded by the Queen's Nursing Institute and National Garden Scheme under the NGS Elsie Wagg Scholarship 2022/23. 
Working as a nurse for over 20 years across Lancashire and now in a small village practice, I recognised the need to improve wellbeing, to start thinking outside of the box on tackling local health issues, especially following COVID and the pressures on the NHS. 
I was awarded Queen's Nurse title in 2022 which is a great honour and privilege, and this gave me the opportunity to apply for the NGS Elsie Wagg Scholarship for Innovation. This is for funding which is offered for nurse-led projects that promote the health benefits of gardening and garden visiting among a group of people in the community. This scholarship is only awarded to five nurses each year. I was successful in the project bid and ours is now one of five garden innovation projects across England. The scholarship is named after Elsie Wagg MBE, the QNI council member (1876-1949) who originally had the idea to open gardens to raise funds for the charity, which led to the creation of the National Garden Scheme in 1927.  
Working in a small village practice, the surgery team wanted something that would bring the staff, patients and local community together. By developing a wellbeing garden, we will promote health through different events. We will use the space to help with a whole new way of completing nurse reviews for long term conditions. Gardening has been proven to benefit health and wellbeing and it is a great way to help promote environmental sustainability in health care. 
The garden would enable the nurses, social prescriber, and clinical pharmacist and other allied health professionals to host a variety of different clinics and wellbeing activities throughout the year, including mindfulness, reducing isolation and loneliness, raising money for health charities i.e. Macmillan's coffee mornings. There is real scope as nurses to provide some innovative group clinics in the garden space that will promote health, meeting local health needs and increase preventative wellbeing and self-care. 
Dr Linda Whitworth GP at New Longton Surgery has always wanted to develop the space at the back of the surgery to use for patients and staff. It will be of real benefit to staff as there is no break room for staff to take a relaxing break during the workday. The garden will help tackle the lack of space at the surgery and allow for improved access for staff to work.
The garden is intended to bring together the local community and patients. In the future our aim is to enable the community to develop a 'swap and share' scheme by planting herbs, vegetables, fruit, and tomatoes. We hope to set up a gardening steering group in order to develop the garden for the future. Our vision is to have an army of all gardeners from experts to beginners to thoroughly enjoy the space and work together. We want the local community to be able to visit and enjoy the garden space. 
Although we have been hit with some flooding in the garden, with all the rain in Lancashire we remain determined. We hope to have lots of volunteers coming forward to support us. Over the next few months we hope to get some planting underway and get children from local schools and churches involved in a competition to create some art to go on the garden wall. Our aim is to have the scheme up and running by spring 2024. 
There is real opportunity for this to form a blueprint for other organisations in Primary Care. To introduce green spaces into surgeries aligns with the Local and National Green Agenda and promotes sustainability for the future. 
For more about the NGS Elsie Wagg (Innovation) Scholarship click here