Paper cups to plant pots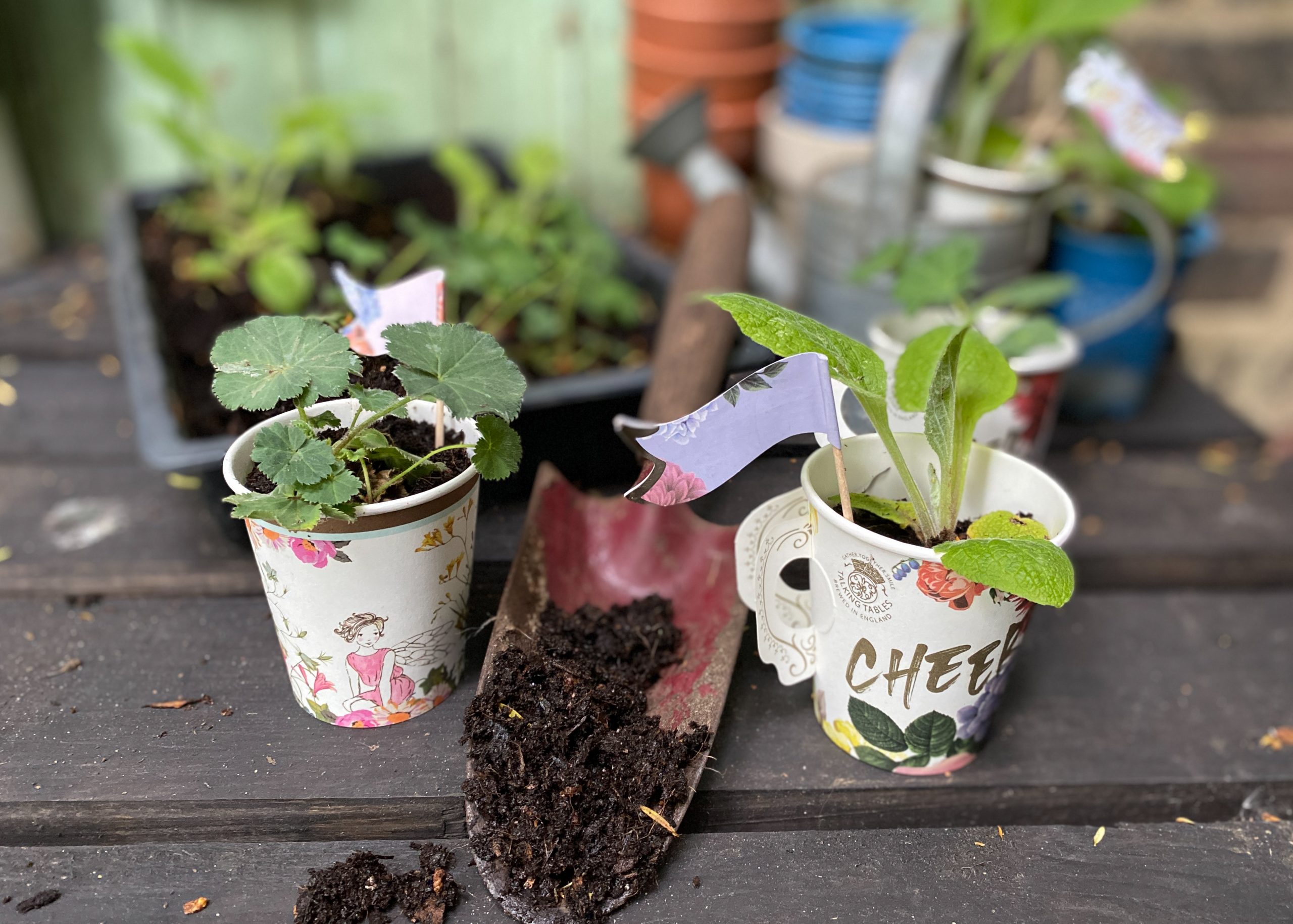 If you don't want to part with your gorgeous tableware once your Great British Garden Party has ended, why not turn your paper cups into plant pots? Although some paper cups are recyclable, this isn't always the case. The vast majority of paper cups have a plastic lining and therefore can't be recycled. This is why reusing is such a great option!
Here we are using the Talking Tables 'Truly Scrumptious' range paper cups. As our 2022 event sponsor, Talking Tables will be donating 5% of sales from the Truly Scrumptious range to the National Garden Scheme. It's a great way to decorate your Great British Garden Party whilst supporting some of the UK's best-loved nursing and health charities – and using them afterwards in the garden is the icing on the cake!
You will need…
Paper cups
Seeds or seedlings
Soil
Trowel
Watering can
Plant labels
Start by poking a few holes into the bottom of your paper cup for drainage. Add in the soil, then the seed or seedling of your choice. Top up with some more soil and then water. And don't forget to label – we reused our Truly Scrumptious food flags.
Sign up to host a Great British Garden Party