Parkinson's UK pedal from Peckham to say thanks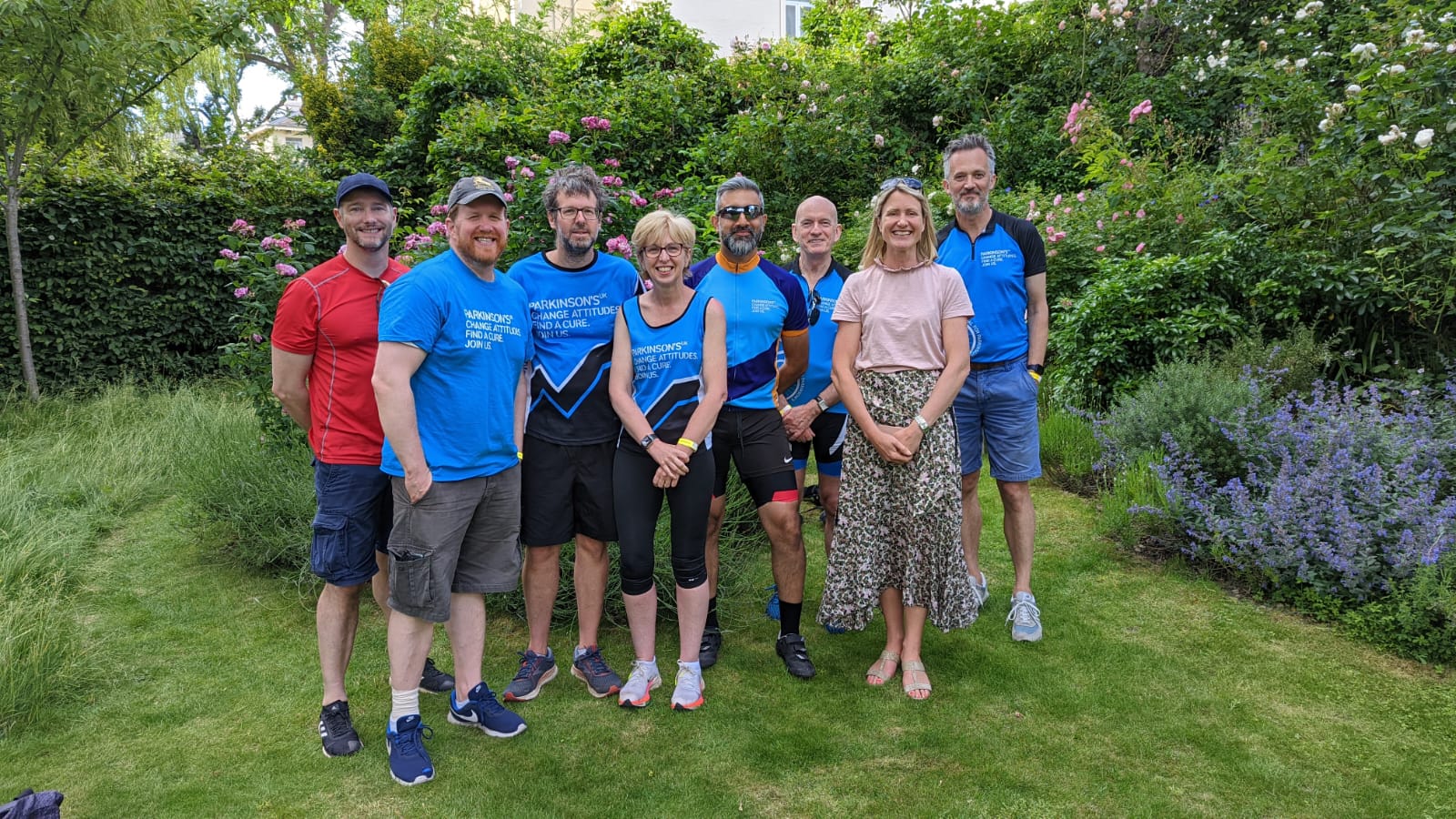 As part of their annual 'thank you' to the National Garden Scheme and the 10th Anniversary celebrations of our support, a team of intrepid cyclists and runners from Parkinson's UK set off across London in June to visit and thank garden owners in the area. After an absence of almost three years due to the Covid-19 pandemic the group covered over 15 miles and visited 15 gardens.
As well as cyclists this year, Parkinson's UK Chief Executive Caroline Rassell and husband Simon also ran the route as part of her London Marathon training. 
The group started off at midday in Peckham by visiting the hidden gem of Choumert Square, made up of 40 mini gardens, before heading up to North London to visit other gardens opening on the busiest weekend of openings this year. After travelling through Islington and Camden the team finally finished at the glorious setting of 36 Park Village East to rest their weary legs. Alongside the many beautiful gardens that were seen, the major highlight of the day was without doubt the incredible cakes on offer which helped to keep the group energised and refreshed. 
"We would like to thank all the garden owners for welcoming us last weekend and to once again have the opportunity to meet some of the incredible people who have helped to raise over £1.5 million for Parkinson's UK over the last 10 years as well as being able to enjoy some of the beautiful gardens that they own and look after," said the event organiser, Head of Commercial Partnerships, Ghalib Ullah. 
During August there will be a number of celebratory events to mark the 10th anniversary of National Garden Scheme support for Parkinson's UK.
To find out more click here
Lead image: The Parkinson's team at 36 Park Village East with garden owner Christy Rogers