Celebrating ten years of support for Parkinson's UK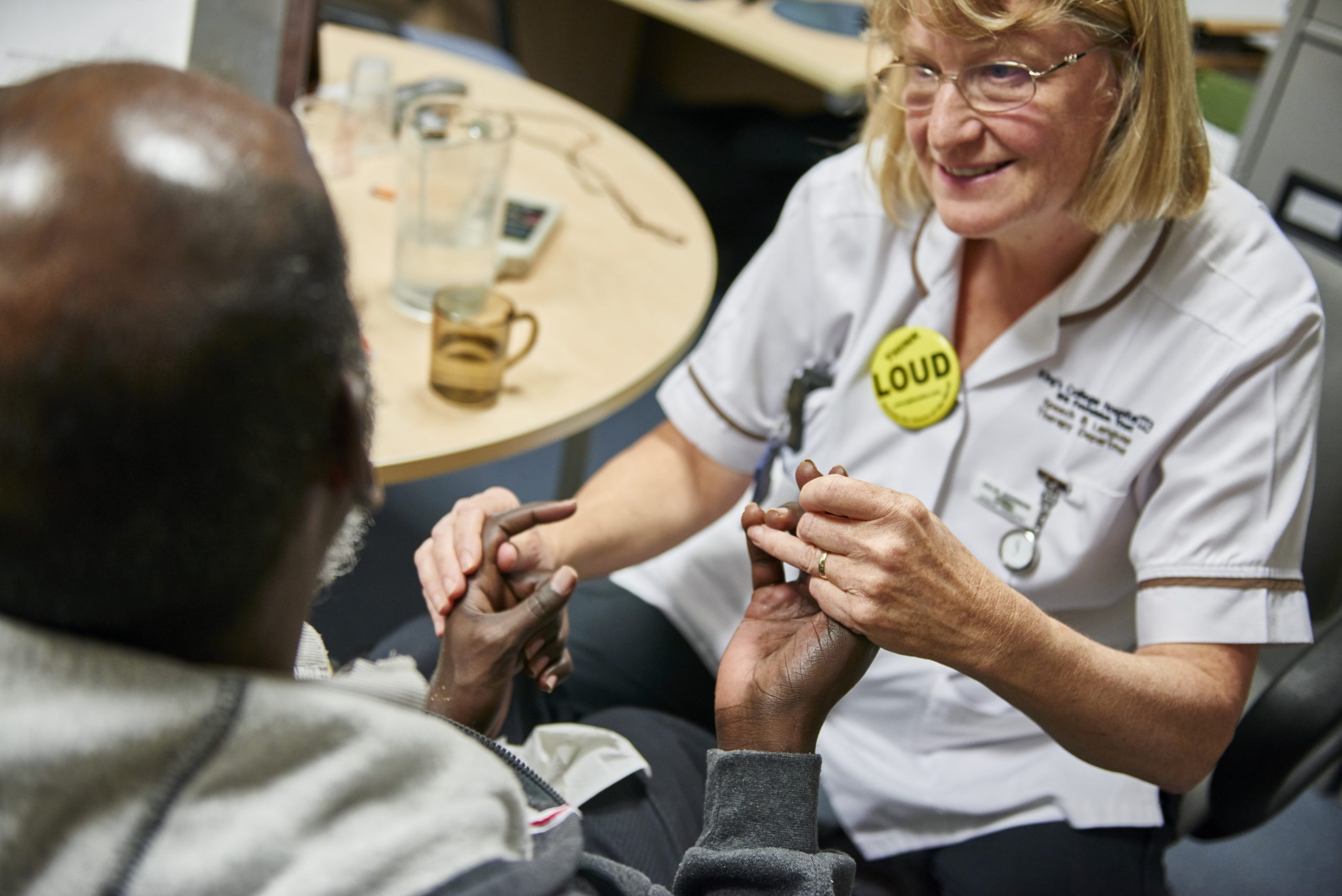 The National Garden Scheme is delighted to mark the tenth anniversary of its support for Parkinson's UK in 2022.  
"As the most significant charitable funder of nursing in the UK we're delighted to be marking this special anniversary with Parkinson's UK this year," says National Garden Scheme Chief Executive, George Plumptre. "The occasion marks not only almost £1.5 million of funding to the charity but a dynamic and positive partnership which is helping to change the lives of 145,000 people living with Parkinson's in the UK.  
​"One of the most rewarding aspects of the partnership is to see how people with Parkinson's find solace and peace in visiting our gardens, in their own gardens, and in gardening in general often creating extraordinary havens, some of which open to National Garden Scheme visitors."
​​​Caroline Rassell, Chief Executive at Parkinson's UK, said: "We're delighted to be entering our tenth year in partnership with the National Garden Scheme. The funding we've received from them has been so pivotal to ensuring people with Parkinson's can access tailored care and specialist nursing support when they need it most. We're really excited to be marking this milestone together and look forward to celebrating the occasion with everyone who has played a part in improving the lives of people living with Parkinson's and the Parkinson's community itself."  
The anniversary will be marked with a series of events throughout the year including free group visits to National Garden Scheme gardens for Parkinson's UK members, and culminating in a celebration with VIPs, garden owners and Parkinson's nurses at the Garden Museum in August.  
Sharing their sanctuaries
Four gardens that open for the National Garden Scheme have been created and maintained by people living with Parkinson's. Each attributes the physical act of gardening as an important part of managing their symptoms and simply being in their gardens as a release. These inspiring spaces show just how much can be achieved and how much joy can be shared by opening them for charity.
For Roger Bateman, who opens Silver Birches in East Hampshire with his wife Jenny, being diagnosed with Parkinson's last December was a shock to begin with. "But it was followed by relief as I knew something was wrong. The loudest message I have heard about living with Parkinson's is 'exercise', you must exercise. We have a half-acre garden, which includes the mowing and edging of three sizable lawns and and it's my job to maintain those lawns. And I have to admit that the garden always looks it's best when the lawns have been mowed and the edges trimmed. And this is great exercise for me.
"We also visit other National Garden Scheme gardens in the East Hampshire/West Sussex area, and this also helps keep my exercise level up, and earns us a cup of tea with that wonderful piece of cake. Being part of the National Garden Scheme is a most rewarding occupation and we will continue to open Silver Birches for many years to come."
Alison Jordan, who also volunteers for the National Garden Scheme, opens her garden in Staffordshire at 22 Greenfield Road –  Her garden is her solace and helps her find relief from her symptoms and get much needed exercise read more and watch the virtual visit here
Fellow National Garden Scheme volunteer, Brian Bailey, opens his award-winning, romantic garden of surprises in Wolverhampton on dates in June and July this summer. Find out more here
Chris Lane, who opens her garden in London made a wonderful video to illustrate the positive benefits of gardening to her condition read more and watch the virtual visit here

About the partnership 
The National Garden Scheme has been supporting Parkinson's UK since 2012, in that time we have donated almost £1.5 million to help drive better care, treatments and quality of life for those living with Parkinson's. In 2021, the National Garden Scheme donated £212,500 to the charity.  
Today, National Garden Scheme funding from 2021 is helping dedicated Parkinson's nurses support around 750 people living with Parkinson's, along with their families and carers.
​​​About Parkinson's and Parkinson's UK 
Parkinson's is what happens when the brain cells that make dopamine start to die. There are more than 40 symptoms, from tremor and pain to anxiety. Some are treatable, but the drugs can have serious side effects. It gets worse over time and there's no cure. Yet. 
Parkinson's is the fastest growing neurological condition in the world. Around 145,000 people in the UK have Parkinson's. Further information, advice and support is available on the Parkinson's UK website here
DISCOVER MORE ABOUT THE PARTNERSHIP
Lead image: Parkinson's multi-disciplinary clinic at Kings College Hospital in London. Neurologist doctors, nurses, speech therapists and physiotherapists all work in this unit.
Photograph by Amit Lennon