Plant sales; growing support for fundraising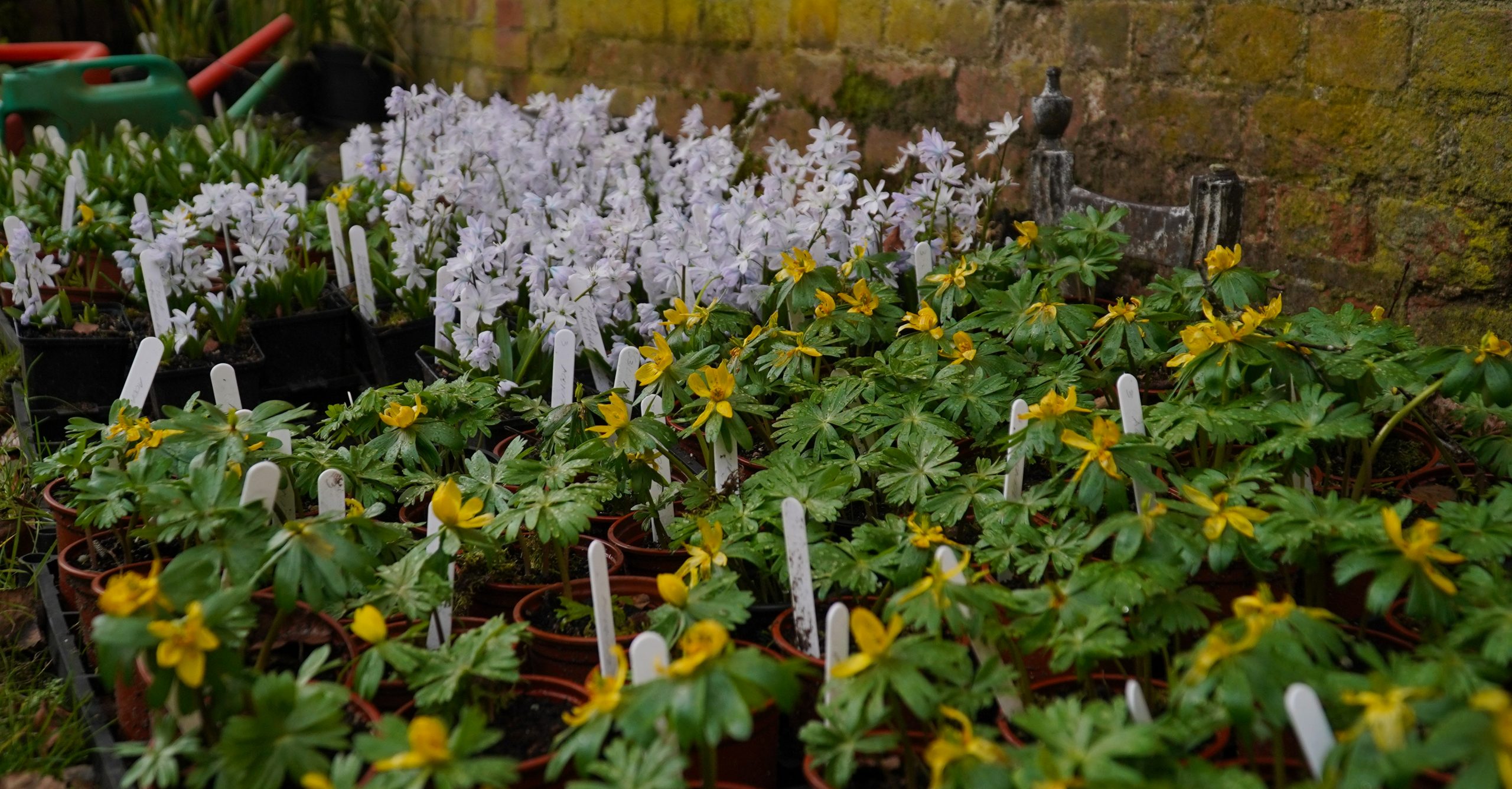 The National Garden Scheme is a family of hugely knowledgeable and experienced gardeners, many of whom are self-confessed plantaholics. Many also offer the irresistible temptation to visitors of being able to buy the plants they have admired on their garden visit. From home-grown snowdrops to euphorbia and geraniums the choice on offer is huge.
In 2020, despite many gardens being closed for large parts of the year, plant sales continued – many from the end of the drive with an honesty box – and contributed almost £120,000 to the charity's income. This February, one garden owner launched her 2021 plant sales with an inspiring outcome.
Liz Carter (left), who opens her gorgeous garden at Briarfield in Cheshire and supplements her fundraising for the National Garden Scheme with weekly plant sales throughout the year, explains: "I started my Friday plants sales today (February 12) and had an amazing response. All my half hour appointment slots were taken (12) and it raised  £350 for the National Garden Scheme. The second sale raised marginally more, £360. The income was mostly from snowdrops."
Like many, Liz's passion for propagating was borne of necessity, "We took up propagating in the first place as we had lots of land to fill and no money. Once hooked on propagation it becomes addictive and a large garden has a thirst for more and more plants. Plus I'm a plant addict and will generally buy one then bulk it up myself to get the effect I want in the garden. It has become a big money maker for the National Garden Scheme which provides an additional motivation to carry on and I have wonderfully loyal customers too."
Liz continues her sales throughout the year with rare and unusual plants sold by appointment from the drive each Friday from 9am to 5pm. You can book your slot with Liz – but be quick as there's a real appetite for her wonderful home-grown plants. For more information about her garden and how to contact here click here
If you feel inspired to set up your own plant sales – large or small – why not watch our film from Robert and Pauline Little (below) of 10 Chestnut Way, Derbyshire who shared some tips on how they prepare for their own successful plant sales (filmed in 2020). Watch it here
If you enjoyed this content please consider making a donation to help us continue to support our nursing and health beneficiaries.
MAKE A DONATION TO SUPPORT OUR NURSES