Ponthafren Newtown Garden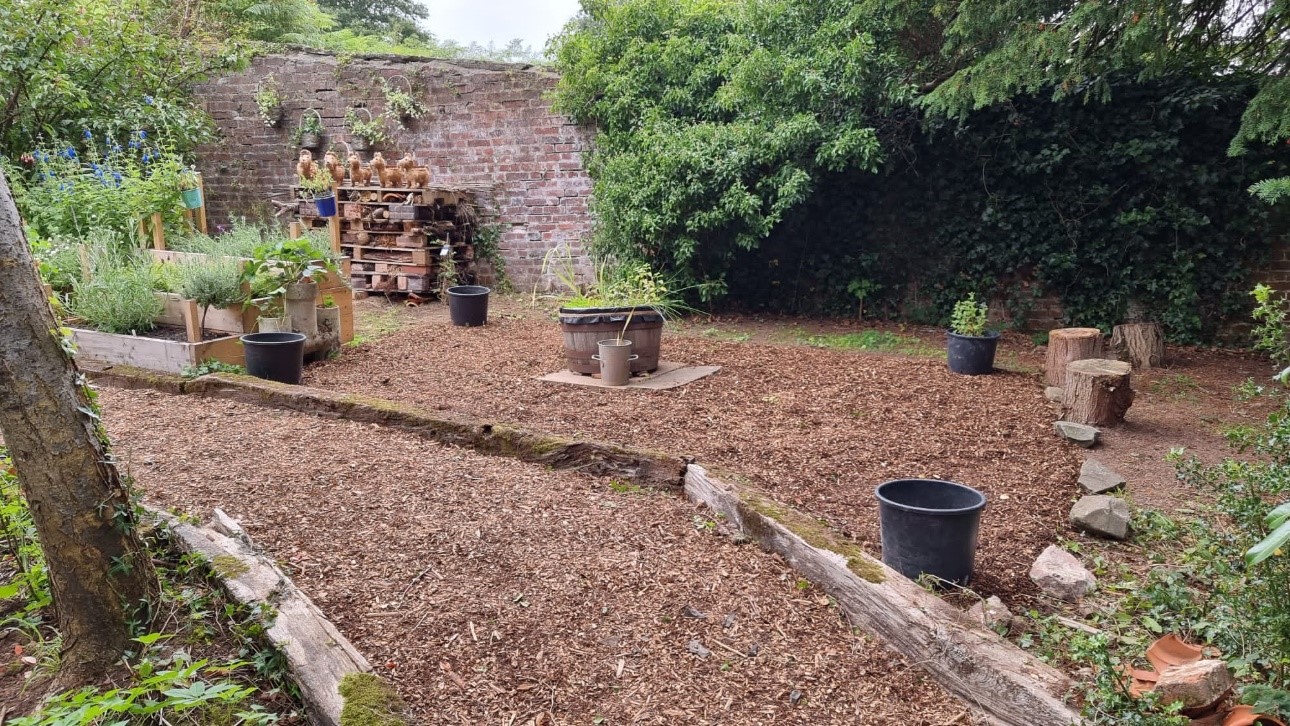 Back in March 2023 Ponthafren submitted an application to the National Garden Scheme Community Garden Grant project. The grant would allow them to bring their Newtown Garden back to it's former glory after being closed and falling into disrepair during Covid 19.
They said; "The grant allowed us to bring our Newtown garden back to its former glory and as we continue to use the grant will develop the garden further, despite a difficult year for many gardeners where the weather has not been kind the grant has allowed us to do a lot of great things which has had huge benefits for our clients and the wider community."
Clients, staff and volunteers have attended 'garden days' to help bring the overgrown garden back to life. Raised beds have been created, new tools, compost bins and water butts purchased as well as a new shed and greenhouse ready to be erected in 2024. Giant sunflowers brought a smile to passers by and a bit of competitiveness to those growing them!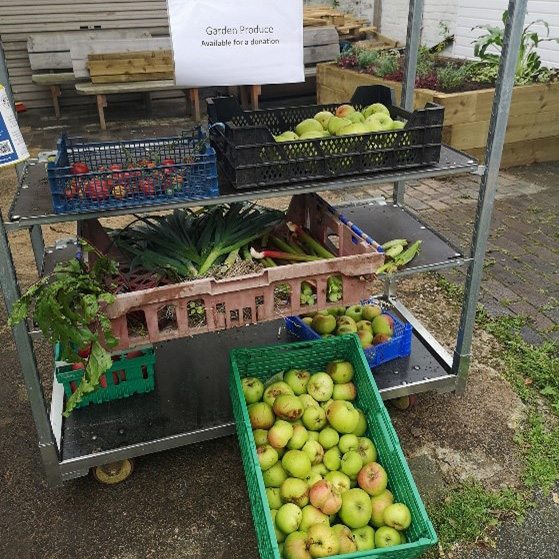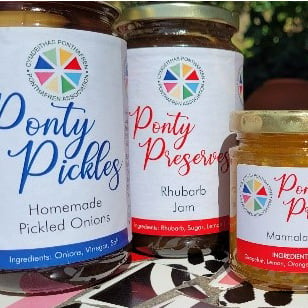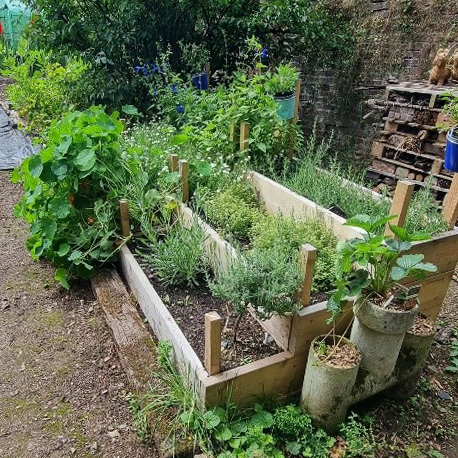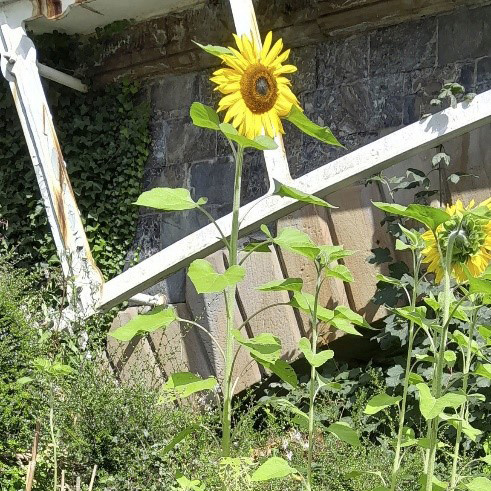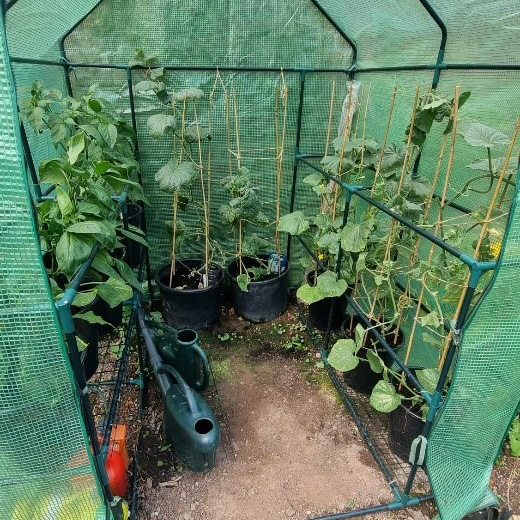 Recently in partnership with Adult Learning Wales they have launched a wellbeing nature course which includes horticulture, woodland skills, wood work skills, outdoor cooking, meditation and much more.
The group looks after a second site which also benefitted from the grant, the community garden at Powis Castle in Welshpool have created small wildlife havens and recently released a rescued hedgehog into a safe quiet space.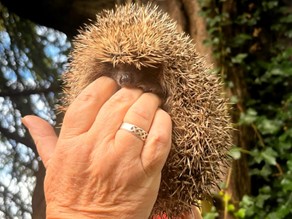 The Garden at Ponthafren opens in the summer for the National Garden Scheme, head to our website for details of the open day if you are keen to see this great project for yourself and perhaps pick up some fresh vegetables or a jar of Ponty Pickle! Click here for open day details
If you'd like to know more about our Community Garden Grants, including when and how to apply, click the link below. Follow us on Instagram @ngscommunitygardens for more community gardening project stories.