You don't have to open your garden to get involved and help raise money for the National Garden Scheme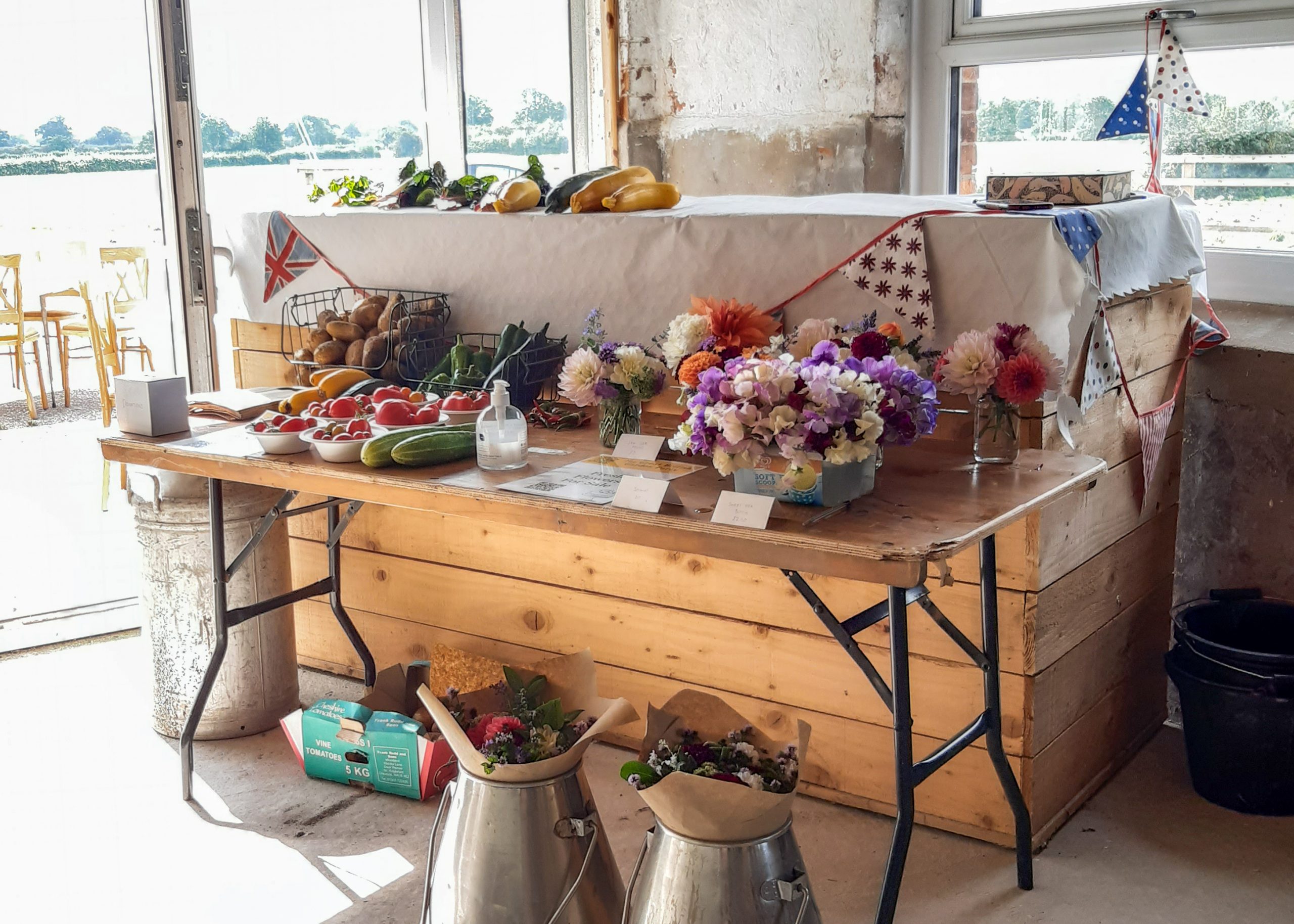 Three years ago we launched our annual Great British Garden Party fundraiser, to give everyone the opportunity to get involved and help raise money in support of some of the UK's best loved nursing and health charities. Whatever your own open space or garden is like you can take part and hold an event of your choice: last year saw hosts holding afternoon teas, coffee mornings, plant and produce sales, bring and buy stalls, paella parties and musical evenings! It is all about gathering friends and family to raise money for some fabulous causes.
Emma's fundraising event
Last year, 24 year old gardening enthusiast, Emma Gleave got involved and hosted a Great British Garden Party and it was a fabulous success raising over £600. Emma invited friends and family to her produce and cut flower sale in the garden, and put on different fundraising  activities including a popular competition to guess the name of the calf!
Emma said, "I wanted to host a Garden Party as it was such a great opportunity to help raise vital funds for important charities, some of which are close to my family's hearts (such as Parkinson's UK). After such a difficult year for everyone it was also an exciting opportunity to gather with friends family and neighbours. As our garden is quite large and not very tidy it was a great challenge to make it looks it's best but it was well worth the effort.
The highlight of the event was watching close friends reunite at the garden party after losing loved ones and dealing with mental health issues over the previous 18 months. Everyone really enjoyed meeting up in a safe space and having a good chat in the garden, some  spending most of the afternoon there. I was slightly apprehensive at the beginning as our garden is no where near the standard of an open garden but all our guests were still very impressed and it was lovely to see people using the space. It was also comforting to hear they have all had similar gardening setbacks and failures to our own.
At our garden party we sold homemade cakes, homegrown produce and fresh flowers. We also had a competition to guess the name of the calf…the winning name was MARG! Guessed by Freya who will be receiving updates on Marg's progress."
SIGN UP to host your Great British Garden Party
Find inspiration for your perfect Great British Garden Party