Rain did not dampen spirits at this Cornish Great British Garden Party!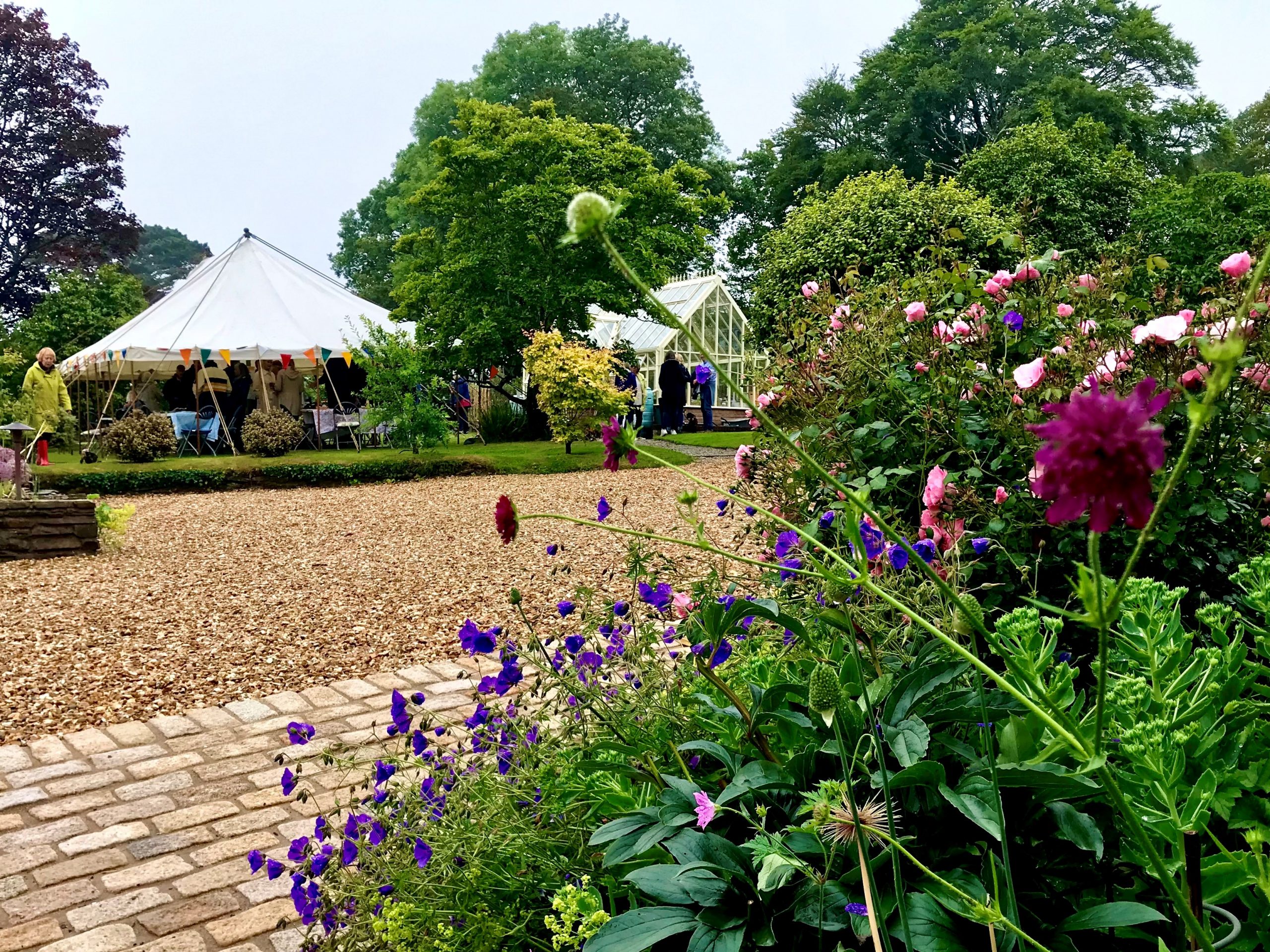 It was a chance meeting with a friend on a dog walk that led Claire and Charles to host a Great British Garden Party this summer.
"It seemed such a brilliant idea and having been a nurse myself millions of years ago, I liked the idea of raising money for nursing charities," said Claire.
"It was so easy to sign up online and get started. We set up a JustGiving page using the guidelines provided – I would definitely recommend that everyone hosting a party do the same. We sent the link out to all our friends and families with the invitation before the party and people were so generous – even those that could not come on the day."
The day itself did not look promising – torrential rain hampered preparations, but people started to arrive and in true British style did not let that dampen their spirits. Everyone was busy chatting, eating delicious cake and enjoying each other's company. They even chose to explore the garden despite the awful weather!
"It was so lovely hearing people compliment our garden, despite the weather. Saying it was a joy to visit, that they loved the roses and thought the vegetable garden looked almost too lovely to harvest. I get so used to seeing it every day, it is good sometimes to have someone else make you step back and appreciate it anew.
"We did massively over cater on cake!  We had asked some friends if they would make some cakes for the party and they all contributed enthusiastically. Maybe we should have sold the leftovers."
In total Claire and Charles raised £1,610 from their party.
"We were totally amazed, but it absolutely makes all the hard work worthwhile!"