Raspberry and white chocolate muffins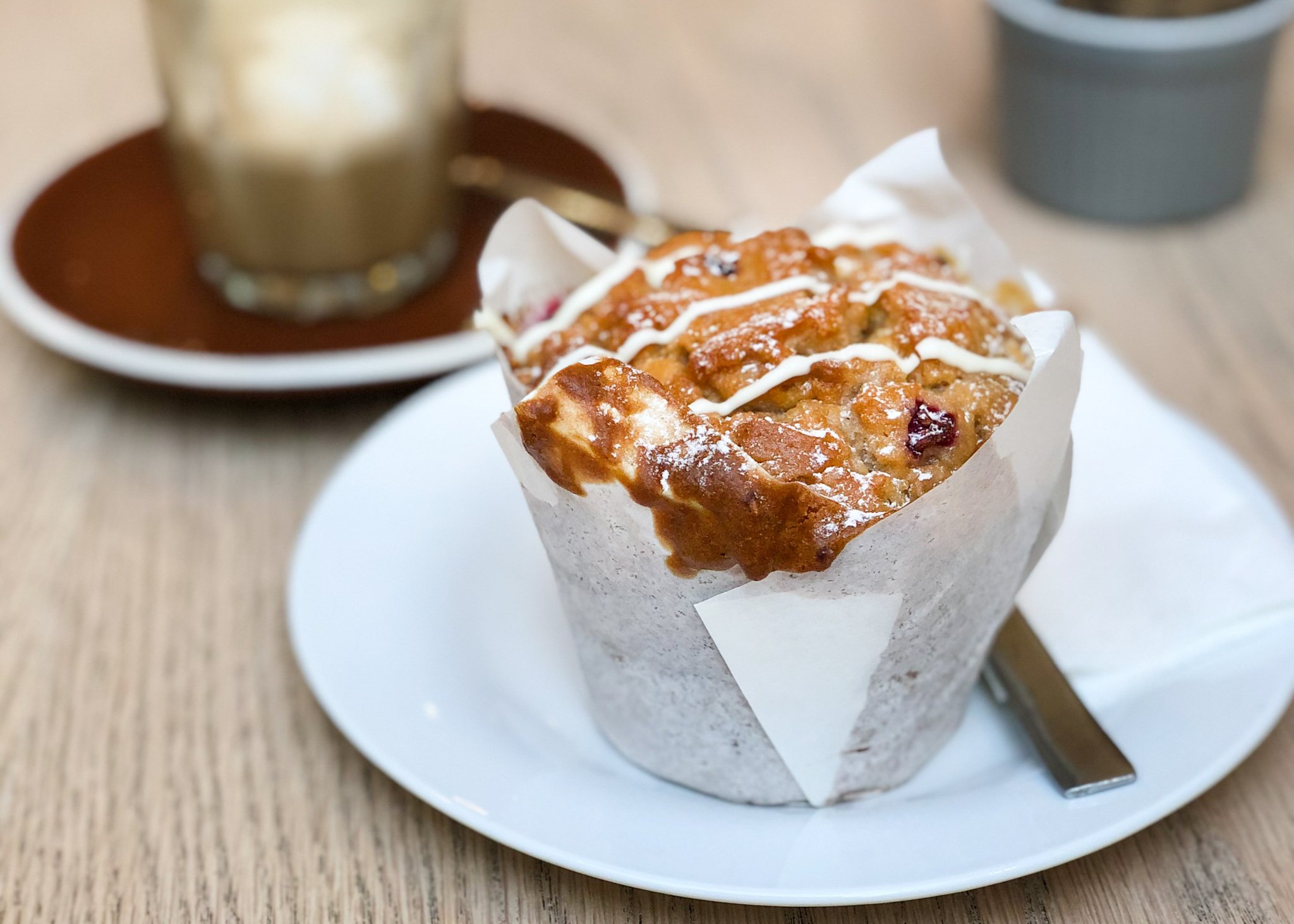 This delicious recipe comes from District Nurse Team Leader, Victoria (Vicki)…
"I'm a District Nurse Team Leader for Merthyr Valley District Nursing team in Merthyr Tydfil South Wales as part of Cwm Taf Morgannwg University health board. I've worked in community straight from qualifying in April 2000, In 2003 I completed my BSc in District Nursing and have been a Team leader for fifteen years. During this time I started baking on Thursday evenings for my team to have on a Friday and have carried on the tradition in each team I have worked with.
I find baking very relaxing and love trying new recipes, I feel it really helps me to destress to potter around the kitchen for a few hours and I know my team appreciate the thought. I usually put a picture of the bake I have made on twitter, instagram and facebook and am happy to share recipes with anyone who wants them."
Instructions
Set the oven to gas 6/200/400
Whisk the dry ingredients together and mix in the cranberries and chocolate. Whisk the wet ingredients together in a jug and pour into the dry ingredients. Mix gently don't beat the mixture too much or the muffins will be tough.
Take a patty tin with 12 wells and place a muffin paper case in each well. Spoon the mixture into each well making sure the case is full to the top.
Bake for 15 minutes then check they may need a little longer depending on your oven. Take them out when golden brown.
Makes 12 large muffins.
_________________________
If you enjoyed this content please consider making a donation to help us continue to support our nursing and health beneficiaries.
Ingredients
500g plain flour
250g sugar
2tsp baking powder
200ml vegetable oil
300ml milk
2 large eggs (beaten)
200g raspberries (fresh or frozen)
100g white chocolate chips