RHS Chelsea Flower Show 2023 – what a week!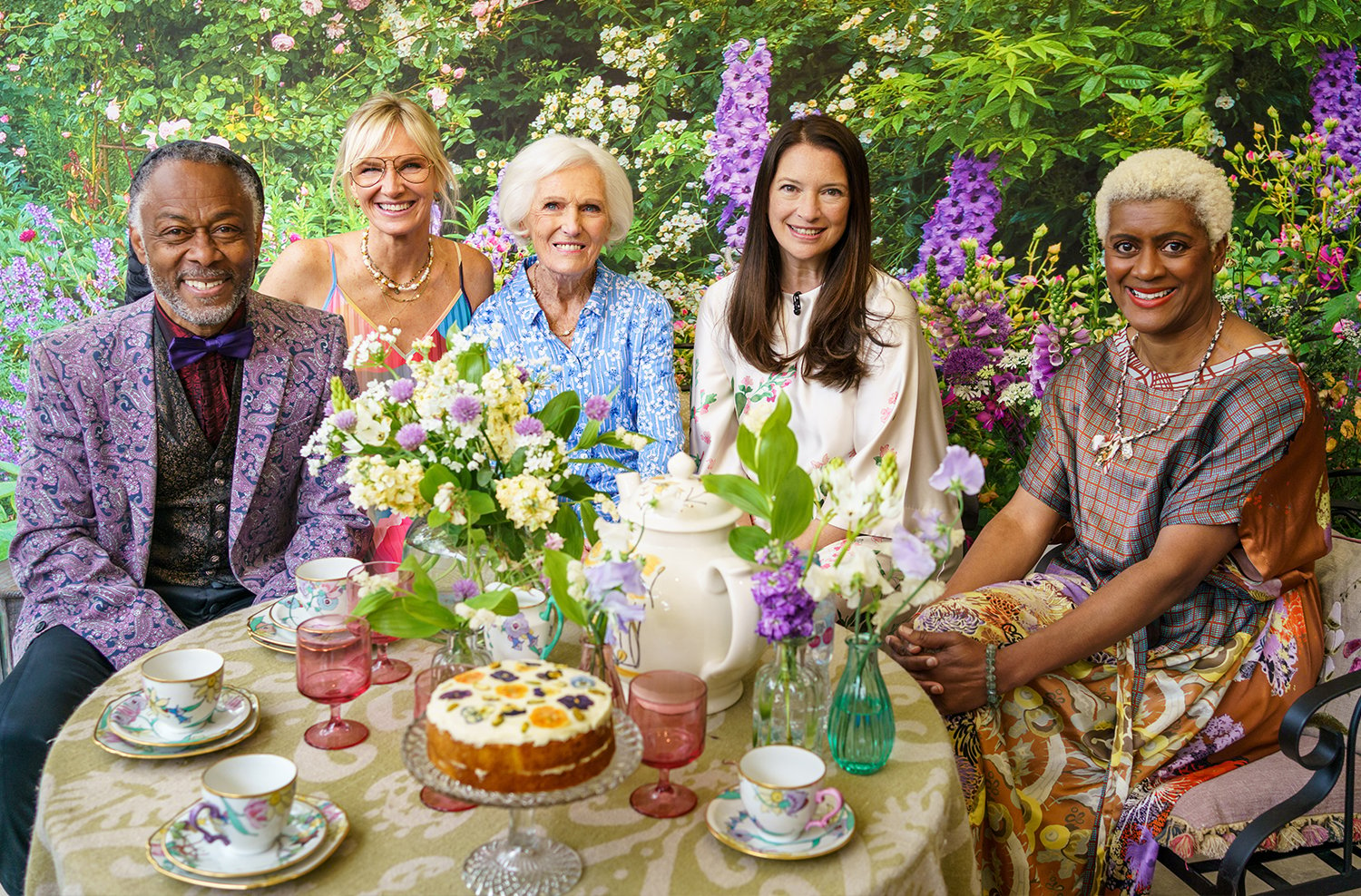 Thank you to everyone who made our presence at the RHS Chelsea Flower Show so special this year.
On press day we were thrilled to welcome our President, Dame Mary Berry along with our amazing ambassadors, Danny Clarke (aka the black gardener), Rachel de Thame, and Jo Whiley, and trustee Arit Anderson (pictured above and below) to the National Garden Scheme stand for a photo call with our Chairman Rupert Tyler and Chief Executive George Plumptre.
Part of photo call included the celebration of a £25,367.00 donation from Griffin Glasshouses, our longest standing corporate sponsor with Griffin Glasshouses Managing Director, Linda Lane (pictured below right) presenting the cheque to our Chairman Rupert Tyler.
We'd also like to add a huge thank you to all the National Garden Scheme volunteers who helped man the stand, both for us and for Griffin Glasshouses during the week and helped promote the work of the charity to thousands of people visiting the show.
Special thanks also go to:
Joe Wainwright for supplying the wonderful backdrop image of Wollerton Old Hall (which opens for us on 5 September – details here)
Benjamin Mole for supplying the image from Paddock Allotment & Leisure Garden in South London (which opens for us on 24 June – details here)
Susie Watson Designs for supplying the gorgeous bench, chair and soft furnishings. Susie's garden, Riverside House in Wiltshire opens for us on 21 June – details here
Talking Tables for supplying the bunting and some of the bud vases.
Kingfisher Farm and Flower Shop for supplying the flowers.
Sonya Whaley for sourcing and planting up the pots on the stand.
Sophie Allport for supplying bee ceramics.
Julie Skelton Photography for capturing the day.
Capital Garden Products Ltd for loan of the pots.
Level Partnership for the stand design and build.
We're already looking forward to next year but in the meantime there are hundreds of fabulous gardens opening with the National Garden Scheme in 2023 to keep the horticultural inspiration flowing – find a garden to visit near you by CLICKING HERE